Speco Technologies Appoints New General Manager
Peter Botelho has been promoted to vice president and general manager of Speco Technologies. Since February 2003, Peter had served as vice president of marketing with the company.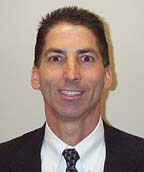 Allied Security Appoints CSO
Jeffrey A. Lampinski, formerly Special Agent in Charge of the FBI Office in Philadelphia, will join contract security services company, Allied Security, King of Prussia, Pa. in the newly created position of Vice President for Corporate Compliance and Chief Security Officer. Lampinski will be responsible for managing contract and regulatory compliance functions; establishing the office of the CSO and implementing a wide variety of security functions.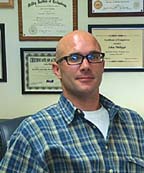 New Director of Security Consulting
John V. Philippi, CPP, PSP has been appointed director of security consulting for Ross & Baruzzini Inc. As a professional in the security consulting industry for more than 15 years, Philippi has provided extensive planning, design, bid implementation and management services for numerous engineering projects.

Winsted Promotes Pep
Bob Pep of Winsted was recently promoted to the position of marketing manager. Pep has been with the company for 20 years, beginning as a draftsman and most recently serving as a creative director. In this new role Pep will oversee all marketing and communication decisions for the company.