Across the country, schools and higher education institutions rely on security technology to accelerate response times, coordinate emergency response and address a number of security issues. Here, Security magazine highlights just a few of these security solutions, all of which can be a component of a comprehensive and holistic security program.
---
Everbridge
Helps Coordinate Emergency Response Efforts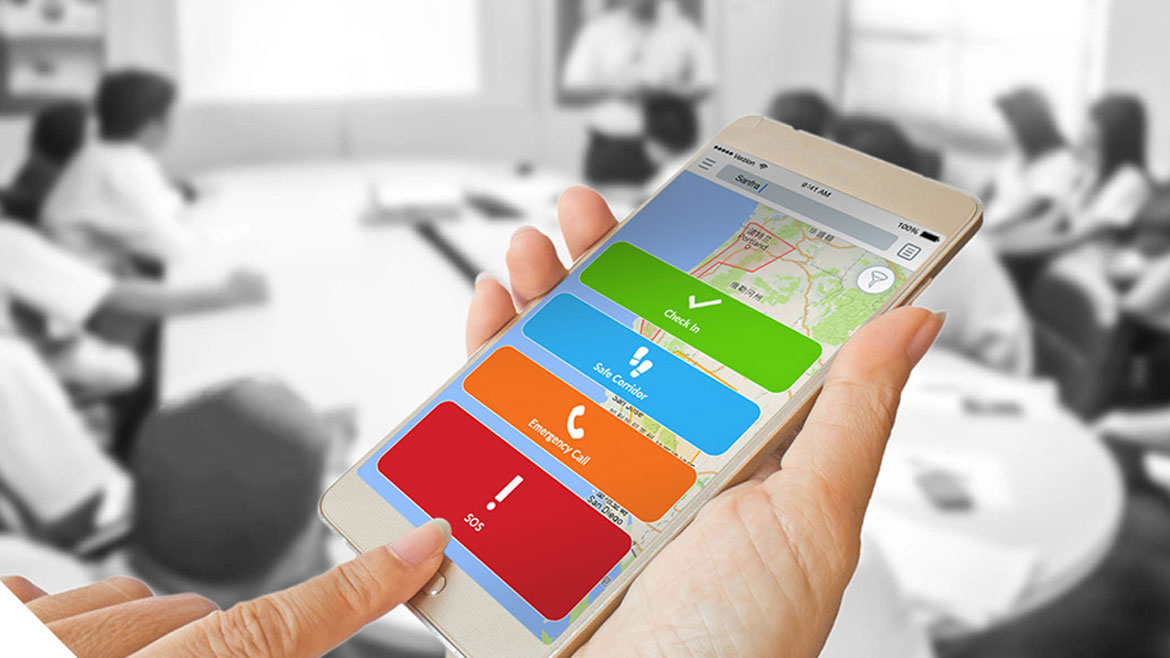 The Everbridge K-12 School Safety software platform can help to address crisis situations affecting schools and districts. The platform provides public safety-grade applications to accelerate response times and coordinate efforts to address crises affecting K-12 districts. The platform enables school administrators to orchestrate a collaborative approach for incidents including campus violence, such as active shooters, bomb threats, lockdowns and medical emergencies. In addition, the platform enables information sharing with law enforcement; automates school lockdown procedures via a Panic Button; engages school and district leadership with One-Touch Conference Calling; enables Safety Status check-in via two-way communication; and more. Image courtesy of Everbridge
Find out more at www.everbridge.com
---
Guardian Zone
Connects With Security Staff During Emergencies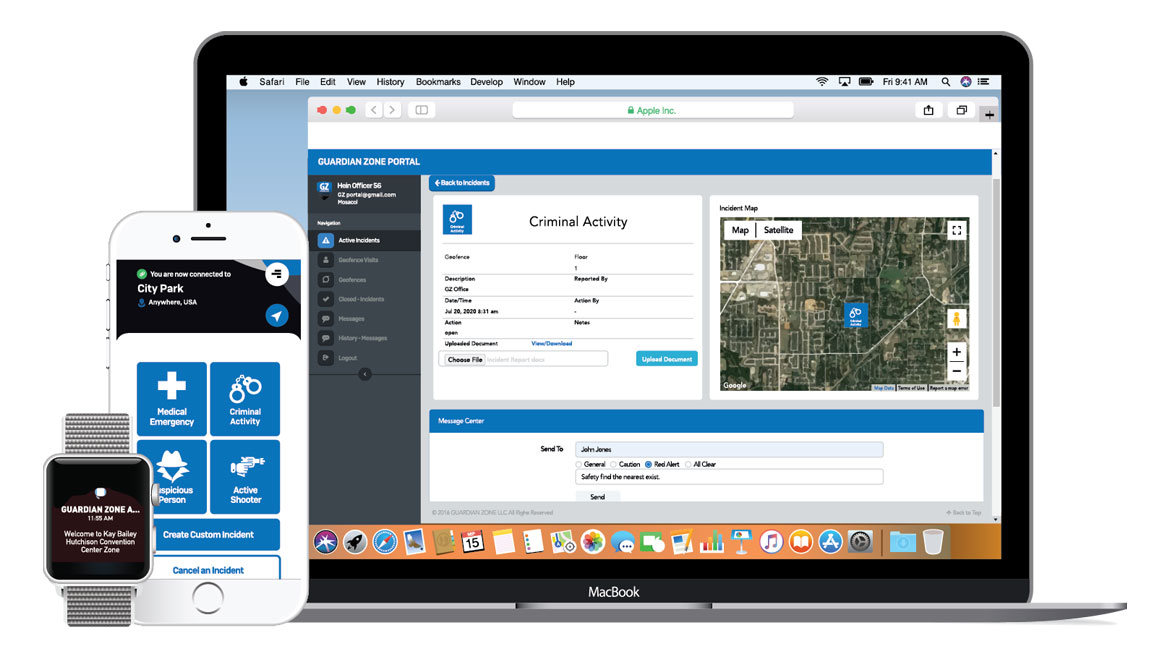 Guardian Zone is a mobile app and software solution that allows teachers, students, parents and visitors to connect with onsite security staff during emergency situations, enhancing public safety on K-12 campuses. Using modular and flexible geofencing technology, Guardian Zone is designed to complement existing security infrastructure by enabling two-way communication between app users and onsite safety and security officers to provide first responders with real-time, crowdsourced intelligence. After receiving an alert, security staff can respond directly to the users sending the information and/or send a mass notification alert to everyone with the mobile app. The solution can help streamline communication between users and first responders for faster and better-informed emergency response. Image courtesy of Guardian Zone
Find out more at www.guardianzone.com
---
i-PRO
Enhances Safety & Situational Awareness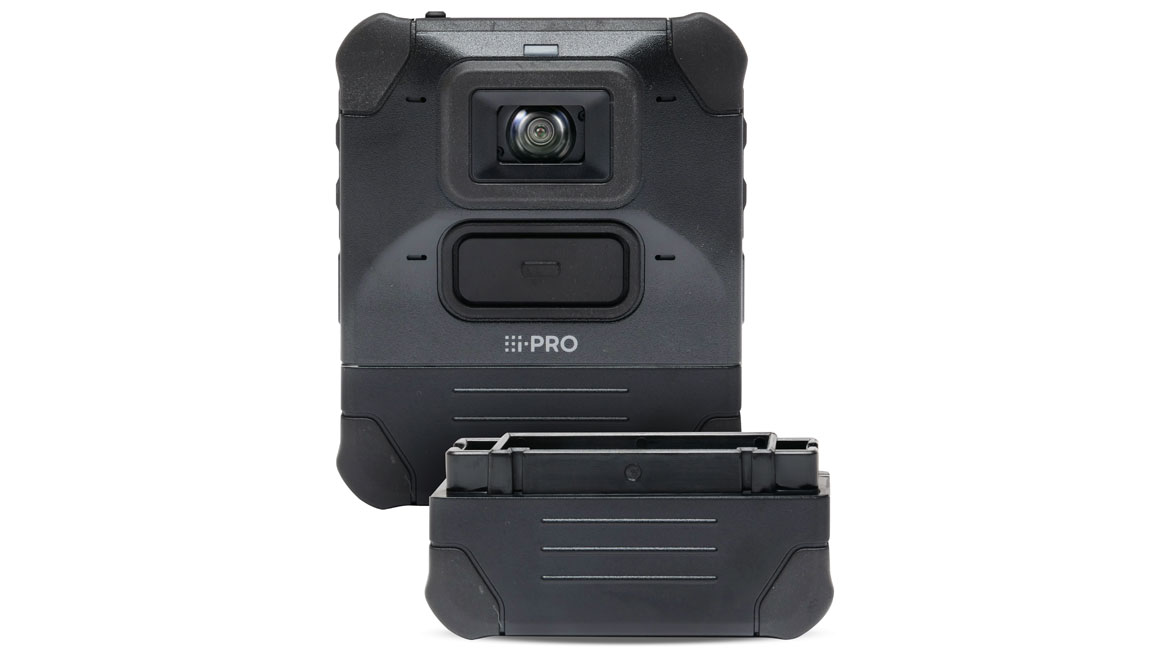 i-PRO's Video Insight (VI) VMS now features Vaxtor license plate recognition (LPR) integration and body-worn camera streaming. VI's existing integration with Vaxtor VaxALPR can detect vehicle make, model and color when utilizing i-PRO artificial intelligence (AI)-enabled cameras. The new ALPR capabilities can be integrated with fixed and mobile video camera applications for improved policing and shorter investigation times. Body-worn cameras can livestream video over Wi-Fi to the VMS, providing real-time situational awareness for operators monitoring personnel operating in the field. For school resource officers on active patrol, this capability offers extra eyes in the field, so they can call for assistance if needed. Image courtesy of i-PRO
Find out more at www.i-pro.com
---
Navigate360
Educates Students and School Staff on Suicide Prevention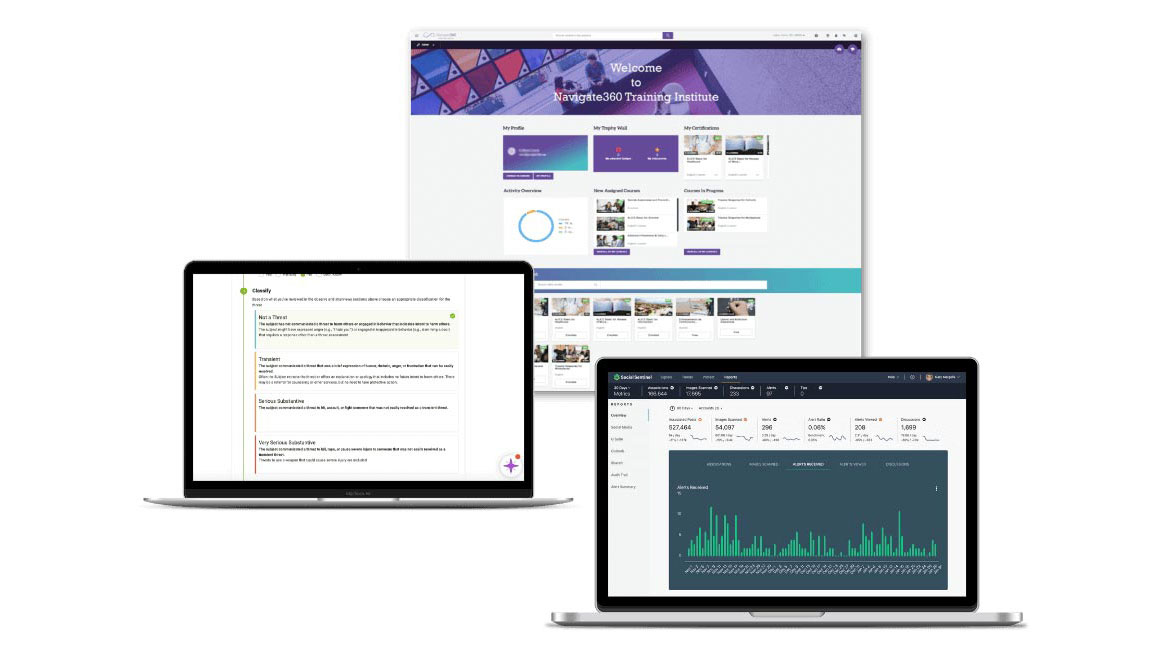 Navigate360's Suicide Awareness & Prevention solution can help school districts implement and manage a suicide prevention program. The program combines suicide risk screening and case management with eLearning for all school staff members, aiming to simplify identifying, intervening and supporting at-risk youth. The program addresses how to talk about suicide, identify the warning signs and risk factors, intervene, and manage post-intervention. Image courtesy of Navigate360
Find out more at www.navigate360.com
---
Omnilert
Gun Detection Leverages Security Cameras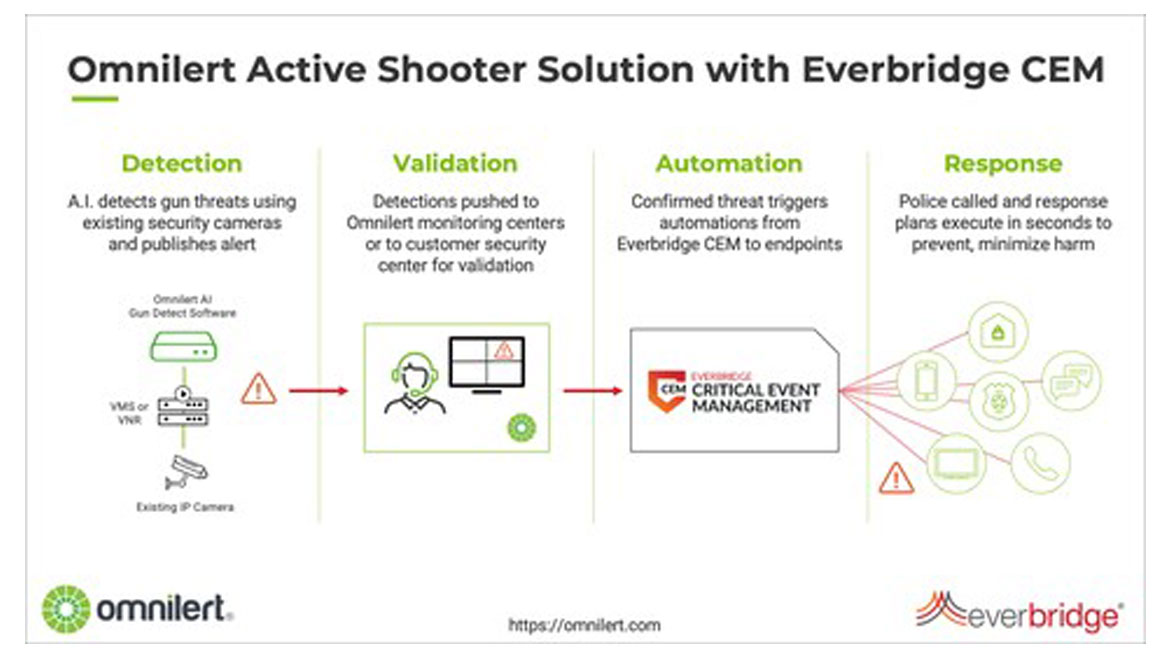 Omnilert's AI-powered visual Gun Detect Software leverages existing security cameras to create a deployable early gun detection solution. The AI within the software identifies a gun threat and sends an alert for human verification via a SOC or Omnilert monitoring station. The software uses a multi-dimensional process to identify gun threats by assessing frames of video to identify an individual, searching for a handgun or long gun in close proximity to the individual, and by analyzing multiple frames of video in sequence to track the threat. The software integrates with Everbridge's Critical Event Management platform to ensure comprehensive incident assessment and remediation. Image courtesy of Omnilert and Everbridge
Find out more at www.omnilert.com
---
Xtract One Technologies
Protects Entrances to Schools
 The Xtract One SmartGateway is an entry screening solution that can be used to ensure weapons are not brought into schools and districts. SmartGateway can be moved to different areas of facilities, depending on events held by schools, and can be integrated with a number of technology systems. The entry screening solution uses AI-powered sensors to scan for hidden guns, knives and other weapons on people as they walk through pillars without requiring personal items to be removed. When the security solution detects a weapon, security is discretely notified where the weapon is located on the body. Image courtesy of Xtract One Technologies
Find out more at www.xtractone.com
---
Zeroeyes
Offers Gun Detection and Video Analytics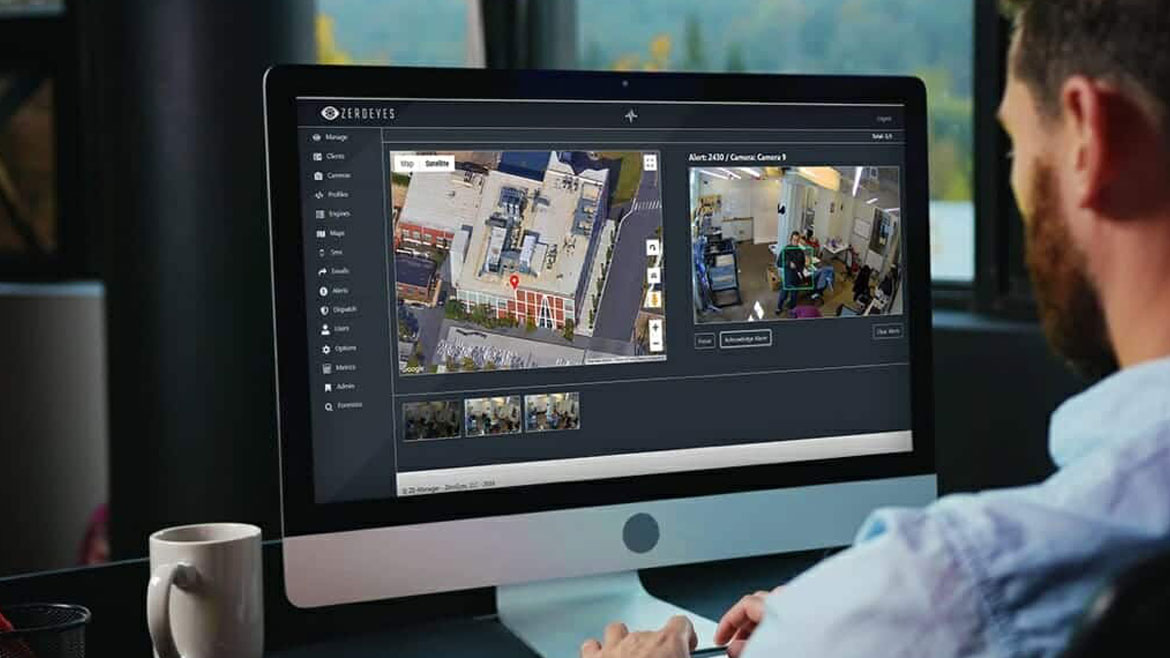 ZeroEyes AI-based gun detection video analytics platform can be layered on top of a school's existing IP security cameras. The software identifies brandished guns and alerts school administrators, safety personnel, and local law enforcement. Former U.S. military and law enforcement specialists monitor detection 24/7/365 from the ZeroEyes Operations Center (ZOC) to deliver intelligence on gun threats and active shooter incidents, including the gunman's appearance, clothing, weapon and real-time location. Furthermore, the solution does not record, store or share videos or images of students or others, ensuring that privacy is maintained. Image courtesy of ZeroEyes
Find out more at www.zeroeyes.com
---
3xlogic Inc.
Detects Gunshots in Large or Small Spaces
3xLOGIC Inc.'s Gunshot Detection devices use concussive wave technology to detect when a gun is fired. Upon firing, the force of the bullet leaving the chamber creates a concussive wave within a defined frequency range. While concussive waves can't be seen through the air, the Gunshot Detection device is tuned to detect those waves from any caliber gun. When a gun is fired, the sensor detects the gunshot. An alert is then triggered to a monitoring center or a video surveillance or access control system. The eight-sensor unit is designed for larger spaces, mounted on the ceiling of a gymnasium, cafeteria, library or pole mounted outdoors to cover larger areas. The Single Sensor option is ideally suited for a classroom, conference room or hallway, and it fits many other indoor and outdoor applications. Image courtesy of 3xLOGIC Inc.
Find out more at www.3xlogic.com