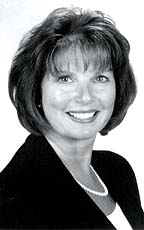 Industry Associations Hand Out Hardware
The Security Industry Association, Alexandria, Va., has presented its annual President's Award to Sandra Jones (pictured) of Sandra Jones and Co. of Chardon, Ohio. SIA president Joe Grillo, honored Jones at SIA's Annual Membership Luncheon, Aug. 24, 2005 in New York City. The award is given each year, at the discretion of the SIA president.
On the same day, the SIA, along with the National Burglar and Fire Alarm Association and the Central Station Alarm Association, honored two more members of the security industry at the Second Annual Tri-Association Awards Dinner. Marc Mineau, Brivo Systems, was presented with the Triton Award for industry statesmanship. David Avritt, SentryNet, received the SIA's George R. Lippert Memorial Award, named for a man who dedicated more than 20 years of service to the association for the overall professional enhancement of the security industry.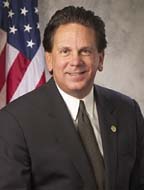 Former TSA Head Joins Vidient
The former Assistant Secretary of Homeland Security for the Transportation Security Administration, retired Navy Adm. David M. Stone, has joined the Board of Advisors of Vidient Systems Inc., a video surveillance company based in Sunnyvale, Calif.
A recognized global security expert, Admiral Stone has more than 30 years of hands-on experience in the national and homeland security arena, most recently serving for 18 months as head of the TSA, a position to which he was appointed by President Bush and unanimously confirmed by the U.S. Senate following the attacks of Sept. 11.