Gun violence in our nation's schools is a topic that no one likes to think about, much less discuss.
Data shows, however, that this problem in schools is only worsening and mirrors the overarching problem of gun violence in the U.S. In 2022, Everytown for Gun Safety tracked at least 102 incidents of gunfire on school grounds, resulting in 41 deaths and 79 injuries nationally.
School stakeholders should, therefore, make preventive measures a priority. Some of these preventative measures include, but are not limited to, improved procedures for greeting visitors, better access control, or video systems that help verify identity. Hiring resource staff to help students or staff deal with mental health or anger issues before acting out can also help to address potential problems before they escalate.
But school stakeholders must also prepare for incidents, plan emergency procedures, and ensure that help arrives when and where needed — while giving first responders as much information as possible regarding an event.
Threat Detection as Preparedness
School campus security staff must prepare for a wide range of threats, seek solutions, and find ways to fund new products or programs to address high-risk situations, such as active shooter events.
Let's take a look at how two schools have implemented indoor gunshot detection as one of their tools to respond to school violence.
Pinkerton Academy
Situated in Derry, New Hampshire, Pinkerton Academy teaches more than 3,000 students within its open, 26-building campus. Based on recommendations from a 2018 New Hampshire School Safety Preparedness Task Force, the Board of Trustees chose to hire a School Marshal to help improve campus safety. Eric Kester, a former Derry Police Lieutenant, accepted the role and is now the Director of Security/School Marshal for Pinkerton.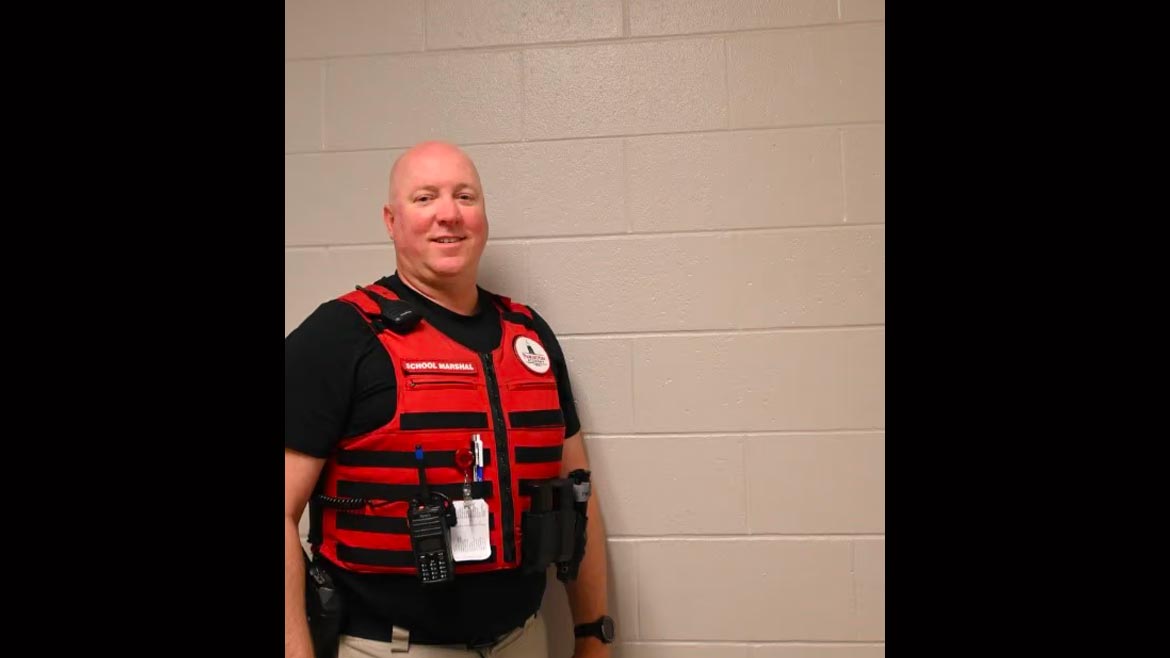 Eric Kester, Director of Security/School Marshal, Pinkerton Academy. Image courtesy of Kester
Before Kester came on board, the task force identified indoor gunshot detection as a potential security tool. Kester, however, had an additional reason to introduce indoor gunshot detection at Pinkerton — his own experience with similar security technology in the military.
After talking with other schools, Kester reached out to their security integrator, ENE Security, and gunshot detection manufacturer, Shooter Detection Systems (SDS), to help develop and execute the project using SDS' indoor active shooter detection system.
Kester says that the school district conducted research before approving the ultimate investment.  "We certainly wanted to make sure that our investment was sound and that it was a long-term purchase. Most of the costs were upfront, so we also wanted to make sure that the technology was rock solid. And ultimately, that's what we hung our hat on. That and the relationships that we formed with Shooter Detection Systems and ENE Security," he says.
Streamlining Communications for Effective Response
Many schools hold active shooter training drills with faculty and staff or cooperate with local law enforcement on tactical response drills. But during an actual gun violence event, two challenges often reveal themselves that are not necessarily addressed when training:
When should victims start executing the steps for which they have trained?
Where exactly should first responders go to target or mitigate the threat?  
As an experienced law enforcement professional, Kester explains, "We can't always predict if [an event] is going to occur, but we can try to delay the violent intruder so that our response has time to effectively stop the threat." For Pinkerton Academy, Kester says that a benefit the organization saw from implementing the gunshot detection system was that it puts first responders immediately "on the X."
He adds that first responders and school stakeholders can pinpoint the problem exactly and automatically, saving time and miscommunication between the school and first responders. "We don't have to worry about radio confusion. All the entities that need to respond, including our school resource officers, myself, the police department, the fire department, and then local communities are going to be empowered by knowing exactly where on campus, in which one of our 26 buildings, this is taking place. So, from that standpoint, I can't recommend gunshot detection enough," he says.
Pinkerton Academy's security systems provider, ENE Security, helped the school create a practical roadmap for both the initial installation and future requirements of the technology. Kester and school stakeholders worked with both the manufacturer and ENE Security to identify critical areas in each building to place sensors in a way that maximized coverage where needed while minimizing the number of sensors required.
Because the system provides location and notification capabilities, the school did not need to immediately connect the system to their existing video and PA systems. The solution supports multi-building and even multi-campus facilities. Of the 26 buildings, Pinkerton Academy installed sensors in 14 structures. Future video and mass notification integrations will be completed as the school receives new funding.
Centner Academy
Located in metro Miami, Centner Academy has two campuses supporting approximately 300 pre-K through 8th-grade students and 90 faculty. Centner Academy's Chief Executive Officer and Co-Founder, Leila Centner, has made security a priority by adopting a multi-layered approach.
In addition to engaging two armed guards, Centner has implemented more than 200 security cameras controlled by an IC Realtime video management system (VMS). Suprema's BioStar access control system ensures that school staff has control over building entry and egress. When the school's security systems vendor Elite Integration Solutions recommended indoor gunshot detection, Centner wanted to learn more.
"With how crazy our world has become — hearing all these stories in the news, shootings happening at schools — it interested me right away that we could add another layer of protection for our schools, our faculty and our students," she says. "I was interested in exploring it further."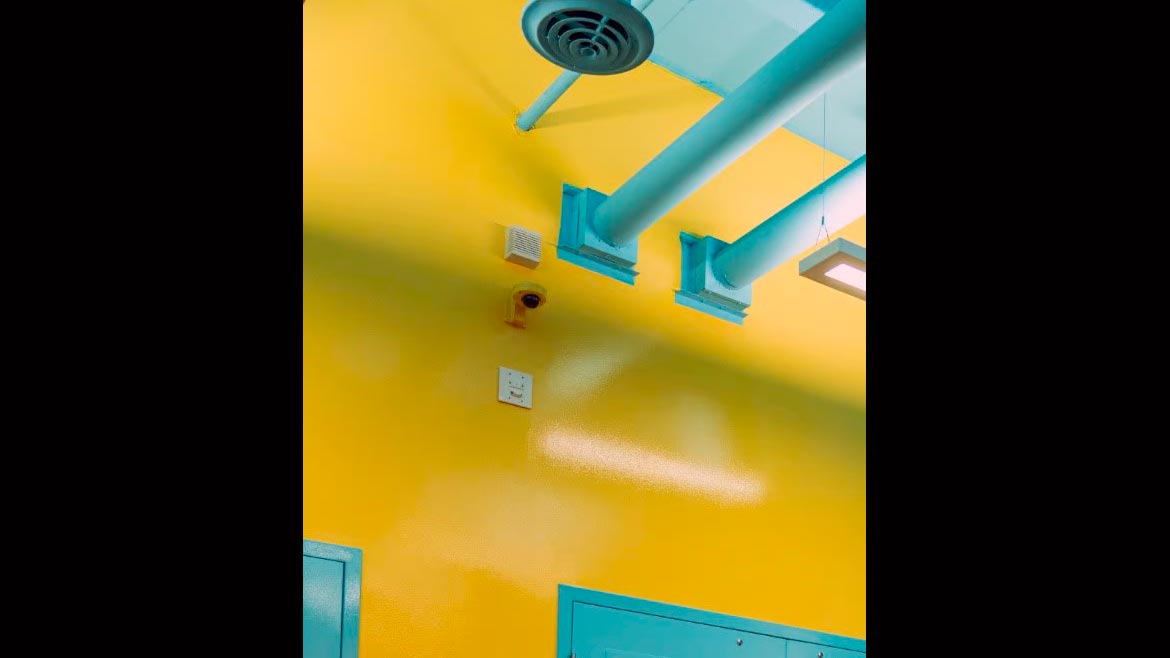 Centner Academy in Florida integrated gunshot detection with automated action, such as triggering the video of a detected incident. Image courtesy of Centner
Automation to Reduce Response Times
Mauricio Herrera, President of Elite Integration Solutions, recognized that by integrating the indoor gunshot detection system with the school's existing VMS and access control systems, a more autonomous and efficient response to gun violence could be delivered.
"I was in the military for a long time," says Hererra. "From my personal experience, looking for someone within a building or structure, the process can be time-consuming and exhausting. Having a solution that provides information in real time is essential for first responders to isolate the location of intruders and allow them to execute with a quicker response time. From that aspect, it's a valuable item to have within the structure."
Working with the manufacturer, Elite Integration Solutions identified key areas in the building where gunshot sensors would make the most sense. In addition to automatically activating Centner's VMS in the event of the discharge of a weapon, the school's access control system also is programmed to initiate zone-specific lockdown procedures.
"If [an assailant is] in the lobby and the system is triggered, that lobby area is going to lock down, while the rest of the building is released so everybody can escape," Herrera explains. "Then, everybody knows where the situation is happening, both for the first responders and anybody else that's involved in the emergency."
Centner Academy's approach has removed the human errors that can occur under duress, for example, the delivery of misinformation that can confuse the situation for first responders.
"It's one more layer that gives people that extra peace of mind," Centner shares. "We hope we will never need it. Maybe we'll never use it, but it's like an insurance policy. It's one more layer of protection. And if you have something that instantly signals there's a problem, then the police can get to the scene much faster and reduce the amount of harm that can be done."
---
For more real-world security deployments, visit:
The Iowa State Fair deploys analytics to maximize security & situational awareness
Case study: MultiCare Health System takes security to the next level
Mixed-use development deploys integrated access control and security solution
4 security risk management tips for small to medium-sized organizations