It is sometimes said that perception is reality. This can certainly play out when multiple parties are involved in a security project and each is coming to a potential solution from their respective points of view. The security consultant and specifier might rank flexibility and durability as priorities, while the client and his architect are all about aesthetics. In contrast, the systems integrator ranks ease of installation and serviceability highest on the list. Whatever reality the project entails, there are some basics every security entrance selection must include. Being responsible for making the right decision on your entrance solution can be a challenge. Not only is it a considerable initial financial investment, but also you are responsible for the safety and customer experience of the building occupants themselves.
So, all that being said, what do most security professionals consider the essentials for selection and installation of a security entrance? In this article we will discuss the top seven factors to consider when investing in a security entrance solution.
The Importance of Throughput
Both integrators and end-users usually agree that unless your security entrance meets the mandate of throughput, other key considerations like security and cost get lost in the haze. To make this important calculation, the types of users as well as the number of users during different time intervals of daily business operations must be considered. For instance, will there be children, strollers or service animals entering? Are there specific peak times of entrance use, such as a changing shift or possibly a lunchtime when people are coming and going at the same time? Does people require a certain level of space and comfort? And is there a need for accessibility for wheelchairs and deliveries?
Security is the Trump Card
Of course, the veracity of the security strategy drives every security entrance decision, whether doors, turnstiles or barriers are being considered. A solid security plan relies on a detailed assessment of the need to include organizational culture, specific security hot spots within and along the perimeter of the facility, and how staff and visitors will be limited to areas in the building. Think about the risks you are trying to mitigate; is prevention or detection of tailgating preferred, do you have security staff to support the solution if needed, should you consider whether the public would need access to secured areas, and finally if there is a need to secure the entrance remotely.
A Higher Consideration on Safety
The safety concerns of employees, staff and visitors has taken on an entirely new sense of urgency with the continuing COVID-19 pandemic. Organizations are mandating touchless and frictionless options for their security entrances and access control solutions, and options to aid in people-tracking and auditing the flow of those entering a facility. However, there are traditional issues to consider like safely accommodating different user types such as children, elderly users as well as the extent to which security and safety must coexist. The security entrance solution also must conform to local codes or norms and ensure there are well-practiced and understandable procedures regarding fire or evacuation, crisis or emergency strategies. 
Yes, Aesthetics Count
The colors, finishes and architectural tone set by your building's entrance is your organization's first branding opportunity – don't waste it. Work with your entire project management team to find that balance of functionality and design. Make sure the use of aesthetics that are high-end and high-tech will either blend-in or stand-out at your entrances depending on their function and purpose.
Technology Drives the Need
Few would argue that it is technology that drives most users to solve their security challenges. But as the security paradigm changes with global pandemics and social upheaval, the consequence of not only selecting the proper security entrance for your facility's present needs but planning for its long-term impact on your organization's security future, is crucial. Using current technologies and that will enable consistent updates will ensure optimal performance and minimize the impact on any LEED-driven projects. Will your technology choices be sensitive to local power legislation and health and safety protocols? Today's technology decisions require considering more than just the nuts and bolts.
Consider the Culture
Comfort and ease of use are more than just HR buzzwords. The security entrances your organization chooses must do more than secure its users, they should reflect the culture of the business and encourage proper use by being intuitive and user-friendly. Consider the importance of energy efficiency in the building, and whether there are any energy certifications being mandated by the C-suite. A solution that strengthens the security message through measurable return on investment (ROI) is a win. Most importantly, employees and staff should understand why the technology is there.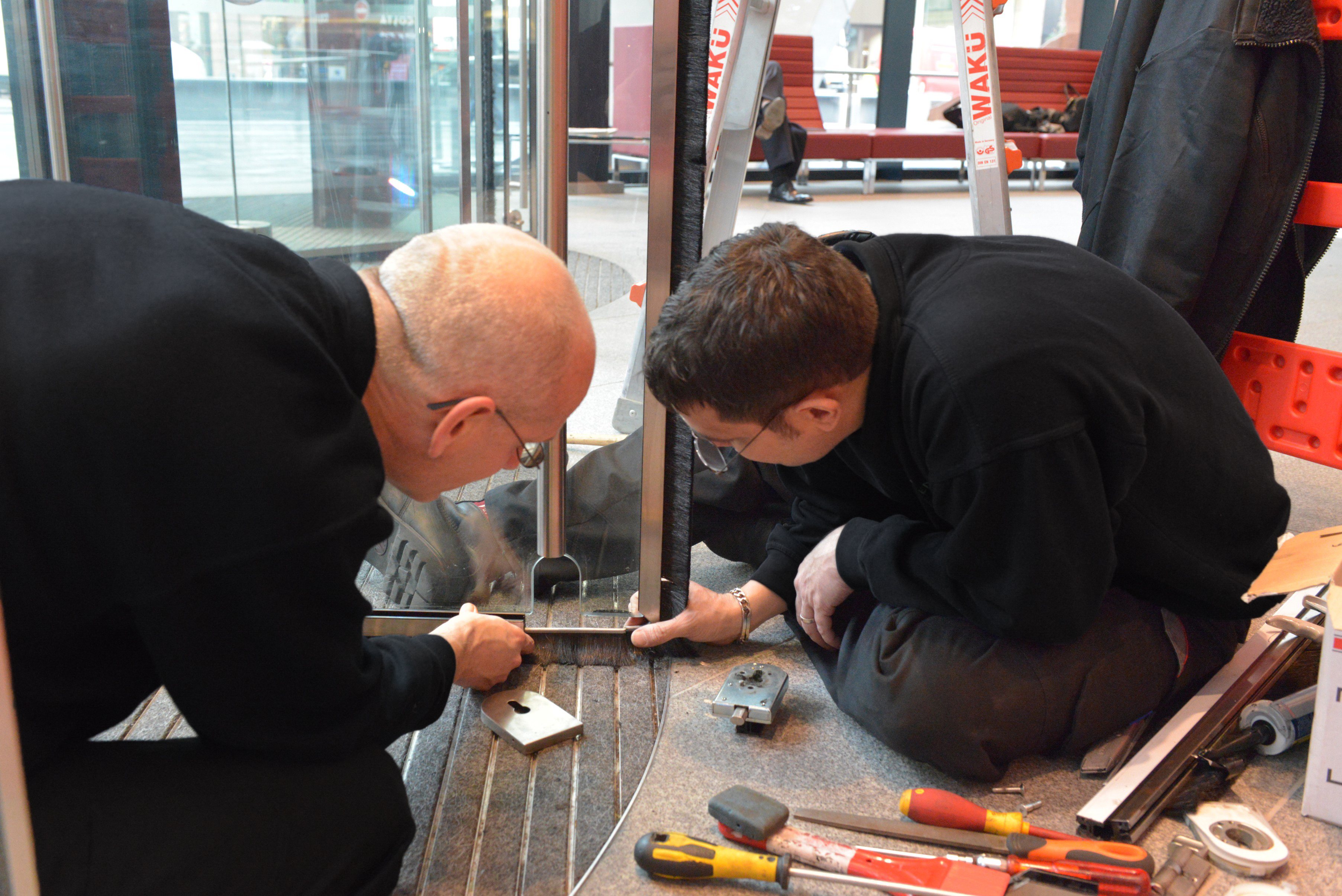 Service After the Sale
Be aware that when you select your technology vendor, it is a long-term investment for you both. Not all solution providers are equal when it comes to service and support. Unfortunately, service and maintenance are typically considered last when making a buying decision, yet that level of vendor commitment directly impacts continued operations, your ROI and could increase the total cost of operations (TCO) for the security department. The longer the security entrance is out of service, the more the costs mount and the greater the risk of additional negative outcomes.
Following these seven fundamentals of secure entrance selection can ensure a positive outcome for your organization's security footprint and bottom line.
*All images courtesy of Boon Edam, Inc.
This article originally ran in Security, a twice-monthly security-focused eNewsletter for security end users, brought to you by Security Magazine. Subscribe here.