The Security Leadership Issue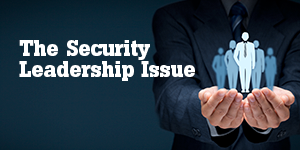 Enterprise security is a resource to solve business problems, not just security problems. This annual exclusive takes a look at how the role of a security leader is evolving into a genuine member of the C-Suite, who contributes to the safety and success of the enterprise, and not just a manager of a cost center.
---
Click on the image to check out each year of the Security Leadership Issue.