Education: K-12
Service Providers Understand Unique Culture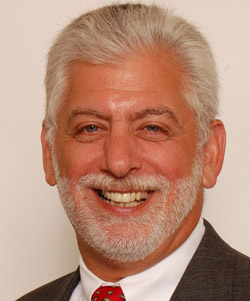 Dr. Marc Schneider, vice president of student services at Life University in Marietta, Ga., says his security service understands who they are as a university. Photo courtesy of Life University
Just as security technology is best customized to a facility, security services are optimized when security officers appreciate the client's culture and unique traits.
That is one takeaway of Dr. Marc Schneider, vice president of student services at Life University in Marietta, Ga. "Our mission is to empower each student with the education, skills and values needed for career success and life fulfillment based on a vitalistic philosophy," he says. The university provides specialty degrees in natural health sciences, business, technology and the humanities, including a world-renown college of chiropractic.
It is the same with safety and security, points out Schneider. "Even here, our focus is on education and learning," he says. AlliedBarton Security Services is a presence on campus for the mostly commuter student body. "About eight percent of our students live on site," he adds. "There is a spot on campus for everyone," points out Schneider. "While this is not an urban environment, we boast a diversity of students and faculty."
Officers, dressed in cargo pants and white button-down shirts, watch over the campus as well as provide visitor services and handle special events. "They understand who we are," Schneider says. And, the officers manage security cameras and emergency call boxes while AlliedBarton collaborates in ways including sitting on the university's emergency task force.


I want to hear from you. Tell me how we can improve.