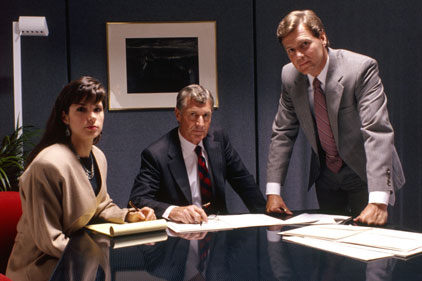 Investing in a security management system is a risk. With tight budgets and growing security needs, you must maximize every dollar spent. Embracing professional services and lifecycle management programs offered by manufacturers can help you optimize your security system and save you time, frustration and money in the long run. You will reduce your risk, anticipate costs, lower your long-term cost of ownership and receive a higher return on investment.
In the early installation stage, a professional services team works with you and your integrator on the design, integration and implementation of your system. The alliance between the three entities enacts a teamwork approach and ensures you will maximize your investment.
After your system is installed, investing in lifecycle management and/or system optimization programs brings together everyone involved with your system – whether it's the integrator, IT staff or third party companies – and reviews your system's performance, expectations and future needs. A team environment ensures everyone is on the same page, averting potential challenges and miscommunication, and creating an atmosphere to help you plan for:
When you invest in professional services, a lifecycle management and/or a system optimization program, you have a single point of contact that is dedicated to your success. They will help you contain costs, plan for maintenance and implement a disaster recovery strategy. You will maximize a return on your investment and leverage system capabilities to their fullest potential.