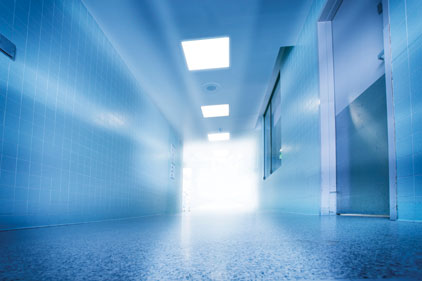 This is an exclusive report from Security magazine from the International Association for Healthcare Security & Safety (IAHSS) and Emergency Nurses Association (ENA)Workplace Violence Prevention Summit. Security Associate Editor Claire Meyer attended the conference June 22, 2012. This Web Exclusive is written on a press conference of workplace violence prevention advocates Gail Lenehan of ENA, Bryan Warren of IAHSS and Kevin Weeks of ADT Commercial, soon to be Tyco Integrated Security.
For more content from these speakers, view the two podcasts attached to this Security exclusive.
On June 17, 2012, Larry Robards, a 54-year-old gymnastics coach, crippled and in intense pain from lupus, entered the Scott & White Hospital in Temple, Texas, seeking stronger pain medication. He pulled out a gun and took several medical workers and other staff members hostage.
During police negotiations, one hostage attempted to wrestle the gun away from the man when Cpl. Joseph Robertson, an 11-year veteran of the Temple Police Department, shot Robards. He was pronounced dead within the hour.
No one else was injured, local news reported.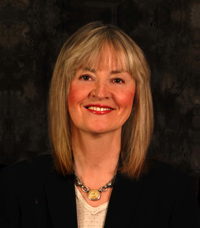 "There is no such thing as 'no other injuries,'" says Gail Lenehan, President of the Emergency Nurses Association at the International Association for Healthcare Security & Safety Workplace Violence Summit on June 22, 2012. "Just because no one's bleeding doesn't mean no one is injured. You just don't hear about it."
The shooting at Scott & White Hospital was barely reported. Only a few local news stations had mention of it, and none of the national outlets covered it.
"A lot of people still don't realize the scope of workplace violence because it has been underreported," says Bryan Warren, 2012 President of IAHSS. "And unfortunately, it has been considered part of the job for so long. But I think that's changing for a number of reasons. You have a 24-hour news cycle that's bringing a lot of public attention. You're also having a generation of people getting into the healthcare service that the type of behavior that was once considered part of the job is now considered unacceptable.
"They are not going to take it anymore," he adds.
But reporting and accuracy is often hampered by exhausting reporting procedures and the mindset that any reports that are filed won't actually trigger change.
"At the end of a 12-hour shift, after a nurse has been assaulted, the last thing she wants to do is stay for another half-hour and fill out a forced-field report," says Lenehan. "Even at that, it's a safety report that just stays within the hospital. Many nurses don't know that they can report to OSHA, even anonymously. So, we don't have accurate numbers.
"It's the time and the trouble, and the sometimes erroneous conclusion that nothing will be done anyway," she adds. "Why should I take another half hour of my time when someone's just going to say 'he was just under the influence of drugs and alcohol or had a psychiatric disorder and was getting command hallucinations?' Where is that going to go if I report it?"
Security Exclusive Podcast: Changing the Perception of Security in Healthcare (Link)
"The issue is: It creates a vicious cycle," says Warren. "If you have underreporting, then when it comes time to use your metrics to justify additional resources, you don't have the numbers to speak to the CFO and C-suite to prove that you need them. That spirals down to show that you can't prove a negative. How do you show what you prevent?
 "The lack of numbers leads to a lack of validity in your metrics, which leads to a lack of resources, which leads to a very bad environment."
And while you can't necessarily prove a negative, you can definitely prove negligence if security isn't in line with the basic utility of a space or the basic needs of the people using it.
For example, nurses have to keep track of their panic buttons in case of an emergency. According to ADT Commercial (soon to be Tyco Integrated Security) spokesperson Kevin Weeks, only three out of 10 nurses had a panic button or badge on his or her person at all times. Five out of 10 nurses have to go to the nursing station to find the button. For two out of 10, they either don't have panic buttons or they don't work.
"The question is 'What do you do if there's an incident back in the treatment room,'" Weeks says. "They scream."
 "There are just so many basic problems," says Warren. "Go to most hospitals' medic entrance. If they have a keypad, almost 75 to 80 percent of the time, the number is 9-1-1. The general public isn't stupid. They don't change it; they don't require dual authentication.
"We need to get more integrated, especially with the clinicians. We can't make security product or service or standard that does not work with the clinical partners," he said. "At minimum, it won't be used, or at maximum, it'll be taken down. I've seen too many doors with access control on them that are now duct-taped over. They didn't think that nurses have to push a gurney through that door.
"They might be little things, but when you add them together, they're a recipe for adverse events in a treatment area."
If there is a card reader on a door that secures it, and it has been left unlocked, there is clear forseeability of that door needing to be secure. When the facility chooses to override it, that facility is negligent, leaving it vulnerable for lawsuits.
Warren recommends that healthcare security personnel, even those who have many other responsibilities on their plates, learn where their resources are so that they can talk the CFO's language. IAHSS has specific guidelines available for download (http://iahss.org/About/Guidelines-Preview.asp) on its website, for free, with vetted best practices and directions. The ENA also has a workplace violence toolkit (http://www.ena.org/IENR/ViolenceToolkit/Documents/toolkitpg1.htm) to help security department leaders draft appropriate, comprehensive plans.
According to Warren, at every budget or equipment request, CSOs and security directors will be asked two questions: "What is everyone else doing?" and "Who says we have to do it?" By having the answers up front, even in your 30-second elevator speech, you have a strong foundation to stand on with instant credibility.
"Security is a cost center," Warren says. "You have to qualify what you're presenting."
Security Exclusive Podcast: Speaking the Language of the CFO to Influence Workplace Violence Prevention (Link)
He recommends having a basic strategy in mind, categorizing the departments skill set into three basic groups:
Pre-Event

Warning Signs
Education
Coping

During Event

De-escalation skills
How to position yourself for escape
Panic buttons
Clearly defined roles and actions

Post-Event

Counseling
EAP
Evaluating lessons-learned
By having these skills locked into a solid program, it can be easier to present to a CFO in a step-by-step manner, showing exactly when a program or training protocol would be used and why, giving security personnel the opportunity to defend their requests.
"People don't change because they see the light," Warren says. "They change because they feel the heat. … I would love to have administrators come down on a Friday night on the first of the month and work in the ER. See what bath salts do to a person. You need to witness it to understand why security is so necessary here."