They contribute to their own organizations, but also influence the security industry and enterprises across the world. This is Security Magazine's second annual spotlight on the Top 25.
Many here speak of the security industry in general, including how to adapt to the changing face of security. But this year, the security industry has experienced blows that call attention to an area that is in desperate need of security beefing up: education and campus security.
Others, impacting homeland security, are bringing new ideas and technologies into the private sector. They also are mentors for those entering the industry as well as pioneers who are assuming a seat at the top management of their organizations.
From corporate security executives and industry authors to consultants and thought leaders, each of these 25 individuals offers his or her expertise and ideas in the context of how they envision the future.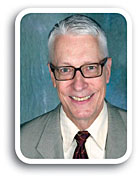 1. Overseer of NFL Security Programs and Services
Milt Ahlerich
Vice President of Security,
National Football League

As vice president of security for the NFL, Milt Ahlerich oversees security programs for the League Office, NFL Films and NFL Network. His office supports security initiatives for the NFL's 32 teams, as well as international events and activities. All security programs are aimed at protecting the most valuable assets of the NFL: human resources, the integrity of the game, venue security and business relationships.
Following the events of 9/11, the NFL undertook a special initiative to better secure all NFL games venues. At the direction of then Commissioner Paul Tagliabue, a Security Advisory Group was formed with security experts from inside and outside the NFL, as well as venue management experts to develop a set of Best Practices for Stadium Security. Ahlerich chaired the group.
No comprehensive set of security practices was in existence at the time.
According to Ahlerich, "The NFL does not make our Best Practices for Stadium Security available to the public. However, we have provided our Best Practices to a number of other leagues, including Major League Baseball (MLB), National Hockey League (NHL), National Basketball Association (NBA), Major League Soccer (MLS) and NCAA organizations. We have worked closely and shared our Best Practices with the International Association of Assembly Managers and the Stadium Managers Association."
Another accomplishment during Ahlerich's tenure has been additional support of the United States Government in securing the Super Bowl from 2002 to the present. Each of these years, the Super Bowl has been designated a Level One Special Security Event. This designation has allowed for extensive use of federal resources from numerous federal agencies to assist in securing the NFL's premier event.
Ahlerich said, "In the future, I see a great deal of promise for better venue security on several fronts. First, technology and stadium design is improving in ways to allow much better access control and to provide for better stand off zones.
"Better alliances with government are sure to evolve in the future to better support venue security. The Department of Homeland Security and other federal, state and municipal agencies have a tough job with many demanding priorities. The NFL has received excellent support from numerous public safety agencies and it gets better every year. We are confident that through better alliances with government, new technologies, protocols and resources can be selectively applied to improve event security.
"Also, in the future and on a broader scale, I see the acceptance and understanding of the value of security by those in the sports entertainment business and by our patrons who ultimately want and expect to be safe at our events."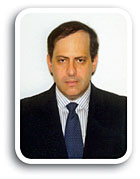 2. Professor, Consultant, Reseacher, Author
Dean C. Alexander
Director of Homeland Security Research Program and Assistant Professor of Homeland Security,
Western Illinois University

Dean C. Alexander's teaching, research and consulting encompass homeland security, corporate security and legal issues. In 2006, Alexander received a grant to study homeland security and business issues. Professor Alexander has also published eight books, more than a dozen academic journal articles and many editorial pieces.
"This year, security executives spoke about tight budgets for upgrades, new technology and training, the need to change the company's perception from security as a cost center to one that adds value to the business mission. Costs are always an issue. It is critical to show that security is a risk reduction operation, and not a cost center," said Alexander.
"A growing focus of the security executive is on regulatory compliance and working with internal and external auditors. There is an appreciation that from a risk management standpoint, issues such as regulatory compliance and collaboration with auditors is mandatory.
"In the past, many viewed disaster preparedness as training beforehand, testing of the plan and best practices to get back up and running as soon as possible. But in the coming years, security's role in disaster management and recovery are critical although it requires substantial collaboration with IT, operations and senior leadership. Also, disaster management and recovery are very technical disciplines so that firms will have to spend money to attract qualified candidates and/or spend money to train existing personnel in these disciplines.
"Also, for those of you who are interested, a way to get a seat at the table with the CEO includes focusing on two goals: strong communications and a focus on business goals. The security director must be able to articulate and prove that security adds value to the operation."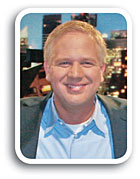 3. Radio/Television Talk Show Host
Glenn Beck
CNN/Glenn Beck Show,
Weeklong Special, "The Perfect Day"
It might seem different to some, but Glenn Beck has been chosen as one of the Top 25 because he has brought the security threat of our nation's schools to light. "The Perfect Day" is a weeklong nightly series, in which Beck attempts to bring together convincing evidence that articulates a plot against children and schools by foreigners living in our country. Some of this evidence is supported by two authors; Brad Thor, author of "First Commandment" and John Giduck, author of "Terror at Beslan".
According to Beck, "For Islamic terrorists, the perfect day is a term used to define a series of coordinated attacks resulting in death and destruction, on a massive scale and in unimaginable ways."
According to Beck's report, supporting evidence that a plot is in the works includes 17 Texas school buses that have gone missing, thousands of school bus radios that have gone missing in the Northwest and Pacific Northwest, as well as all of the Department of Education's security measures that had been downloaded to disk, and found at an Iraqi terror training camp. Blueprints (floor plans) of schools in California, Oregon, Pennsylvania, Texas, Virginia and New Jersey have also been found at terrorist training camps. There is also eight hours of tape that was found in Pakistan in an Al-Quaeda training camp, where they created a mock American school. There is also a report out that two Saudi men boarded a school bus to Wharton High School in Tampa, Fla.
"We should learn from the tragedy of Beslan, a school massacre that was in Russia," said Beck.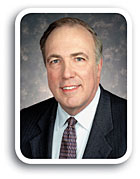 4. Overseer of IT Sector Investments
Robert F. Brammer, PhD
Vice President and Chief Technology Officer,
Northrop Grumman Information Technology
Dr. Robert F. Brammer is vice president and chief technology officer (CTO) for Northrop Grumman's Information Technology (IT) sector. He is responsible for the sector's technology strategy and investments, and he reviews regularly all major sector programs and proposals to ensure continuing technology leadership. Current major IT sector investment areas include advanced wireless, satellite and optical networks, information operations and security engineering, large-scale information and knowledge management, enterprise systems and managed services, and software and enterprise engineering.
According to Brammer, "I am responsible for the technology strategy and investments for our $4 billion business. Our work with the security industry has many dimensions. We integrate the products of dozens of security companies into very large systems and services that we build and operate for our customers. Examples include computer emergency services for U.S. military services and civilian agencies.
"We will continue to be on the leading edge of security technology and systems integration in many areas. We invest millions of dollars each year in the development of improved security technologies, processes and integration techniques. Our security engineering research includes such areas as intrusion detection and prevention, encryption technology integration, insider threat behavior monitoring, and identity management using HSPD-12 cards and advanced biometrics.
"We believe that security threats are increasing in variety and sophistication, and that excellence in security is a competitive business advantage for us. Our business strategies are designed to ensure that we will continue to deliver systems and services that meet all security needs."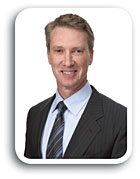 5. Overseer of Retail Theft, Fraud, Security
Brad Brekke
Vice President, Assets Protection,
Target Corporation
As vice president of assets protection, Brad Brekke leads a team of executives in a comprehensive effort to address issues of safeness, theft and fraud. Currently his team is also strongly supporting industry action on organized retail crime and cyber crime, curbing activities such as e-fencing – an emerging trend.
According to Brekke, "We continuously refine our work around our core security functions: theft prevention and detection, team member and guest safeness, crisis management, supply chain security and information security. Advanced technology, best practices and innovation are all key components to our success. Target has forged partnerships with national and local law enforcement through an initiative called Target & BLUE, where Target assists law enforcement by sharing resources and expertise.
"Today's corporate security leaders draw on a wide array of experiences and career paths to bring new perspectives to their business. With experience in IT, consulting, law enforcement and other disciplines, a blended skill set is critical to their role, especially as they move from more tactical efforts to identifying and assessing the greatest risks across their business.
"Security executives are strongly engaged with business as well as community leaders, and have broader exposure than ever before. This allows them to influence company strategies beyond the traditional security realm, and has truly evolved their position to corporate decision makers who work closely with senior leaders.
"Moving forward, security will become even more critical to business. In fact, future MBA programs will prove even more successful if they incorporate other core competencies into curriculums such as crisis management, information security and risk to operations and reputation. This new focus will be a strong measure of our success in elevating the profile of the security industry, and will ultimately benefit our businesses and our communities."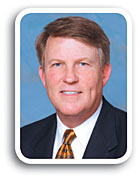 6. Overseer of Safety and Security, Loss Prevention
Chad Callaghan
Vice President of Loss Prevention,
Marriott International
Chad Callaghan is the vice president of Enterprise Loss Prevention for Marriott International, having responsibility for the safety and security for all Marriott businesses and brands. He has been in the loss prevention profession for 33 years, and with Marriott International for 31 years.
Callaghan said, "I began working for Marriott International in their security department. After working at several hotels with increasing responsibility, I was promoted to lead the loss prevention effort for Marriott, and then became vice president.
"My goal for the past several years, as well as for the future, is to assist with the professionalism of the security field. I have worked diligently to create training, certifications and voluntary guidelines for the security profession to promote our value to business, community and government. During the course of my tenure in business, I have developed business acumen, communication skills and c-suite credibility that will assist the security industry in gaining professionalism and respect. Additionally, we as an industry must become more adept at promoting and marketing the value of our profession.
"By many accounts, private industry controls 80-85 percent of the critical infrastructure in the U.S. Therefore, security must play a vital role in the protection of our country and its citizens. In order to be most effective, we need to continue to promote the public-private partnership between the security profession and federal, state and local law-enforcement."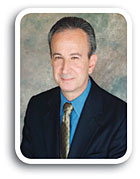 7. Terrorism Researcher, Developer of Productive Programs
David Cid
Deputy Director,
Memorial Institute for the Prevention of Terrorism
David Cid is deputy director of the Memorial Institute for the Prevention of Terrorism (MIPT) in Oklahoma City, a non-profit training and terrorism research institute.
Cid is passionate about his cause, and said, "The Jihadist movement now transcends national boundaries and embraces without reservation the strategy of mass casualty terrorism, rejecting the admonition to kill only enough to be taken seriously. Peopled now by the educated and committed, networks of like-minded zealots are better equipped financially and intellectually to succeed in the most horrific attacks. This elevation of their thinking places the critical infrastructure of target nations in jeopardy. With most of these assets in private hands, the role of corporate security is writ large in counterterrorism and national security.
"This demands a more robust relationship between public and private security practitioners and will require the talents of those with experience in both realms and the resources necessary to develop a new critical infrastructure protection doctrine.
"Since the prevention of terrorism is in the final analysis an exercise in the use of actionable intelligence, the new doctrine must be intelligence driven. Training security professionals in the art of intelligence with a focus upon terrorism is a necessary first step.
"The Memorial Institute for the Prevention of Terrorism has been charged by DHS with the development of innovative programs in terrorism prevention. As deputy director, my responsibility is to realize this vision. Underpinned by a partnership with the FBI Infragard program, fueled by collaboration with the finest minds in intelligence and terrorism, and motivated by the realization that we are in a generational struggle against barbarism, the MIPT will play a critical role in the new security paradigm."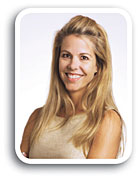 8. Trail-blazer in the Security Industry
Wendy Diddell
Executive Vice President,
Corporate Development for Richardson Electronics/ President, the Security Industry Association
Wendy Diddell is executive vice president, Corporate Development for Richardson Electronics and president of The Security Industry Association (SIA).
Diddell offered, "I am fortunate to serve as SIA's president during a time when the convergence of industries, consolidation, continued threat of terrorism and rapid global expansion all come together. Through my involvement with SIA I hope to help security companies embrace convergence and benefit from it by forging partnerships and identifying best practices that ultimately improve operating performance.
"SIA's mission is to be a highly proactive organization representing our members in the global security market. We have developed and/or sponsored educational programs and critical market research reports including guidance for doing business in high growth countries. We've forged new relationships with organizations outside the U.S. and positioned our members as the leaders in the global marketplace.
"We want to first understand and then build on our strengths while we continue to strengthen relationships with our sister associations. We will continue to give back to the community through sponsorship of education initiatives, public awareness initiatives and scholarships. Ultimately and collectively it is our responsibility to help our members reach new levels of success amidst an ever-changing landscape."
9. Life Safety Educator
Amy M. Hamel,
Executive Director,
Center for Campus Fire Safety
Amy Hamel is the executive director of the Center for Campus Fire Safety, a non-profit group committed to fire and life safety education and reducing fire incidents and injuries on college and university campuses. Hamel is a 10-year career research and project specialist with a public safety and fundraising background. She was the project manager at the National Infrastructure Institute for the Safe & Secure Schools program to improve the safety and security by reducing risks in the K-12 school environment.
Hamel said, "The key to safety and security is to take an all-hazards approach and include all of the personnel and resources (local, state and federal) that you would utilize in the event of a disaster, terrorist act or other critical incident. The only way to find the solutions and best practices for your specific building or campus is from drill and/or exercise outcomes, before an actual event occurs. Working with the organizations that support your first responders, such as the area hospitals and schools or armories that may be used as operations centers, for food distribution or shelter, is a key factor in planning for emergency communications and continuity of operations.
"Taking a proactive approach of educating, rather than regulating, has proven to have a lasting effect, creating a culture for the students, faculty and staff conducive to personal responsibility and awareness."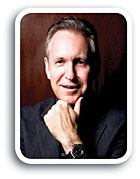 10. Industry Researcher, Think Tank Leader
Robert W. Hayes
Managing Director,
Security Executive Council
Robert (Bob) W. Hayes is the managing director of the Security Executive Council, a cross-industry professional organization of security executives devoted to advancing strategic security practices. Hayes is responsible for program vision, identification of member needs and the creation and execution of programs and tools to help security executives effectively lead and manage the security function at their organizations.
According to Hayes, "The security industry is in its infancy from a leadership standpoint and is evolving very rapidly. Requirements include keeping pace with the technology and globalization of security threats and challenges. The security industry must constantly recreate itself in order to be effective and add value for the businesses or organizations it seeks to protect.
"Now more than ever security leaders must be businessmen, first advancing the goals of the organization by making sound decisions in their security area of responsibility. Understanding the role of security as it impacts the business, knowing customers, protecting brand reputation as well as the company profitability will be as important as the leader's knowledge of physical security systems.
"The next generation leader must be able to identify emerging and horizon issues and plan for them as compared to reacting to them. Follow new business trends such as outsourcing, off-shoring, transnational crime and globalization of business processes. These must be integrated into a solid framework of security knowledge.
"All of this must be done while managing costs, creating an expanding the public-private partnership, advancing the industry, and somehow ensuring that you retain life balance in the areas of health, family, and personal satisfaction. This is a small challenge, but one that the next-generation security leader will have to keep in perspective."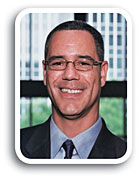 11. Pioneer for Campus Safety, Speaker
Steven J. Healy
Director of Public Safety,
Princeton University
Steven J. Healy is the director of public safety at Princeton University and is the immediate past president of the International Association of Campus Law Enforcement Administrators (IACLEA). In this role, Healy is responsible for leading the University's safety, security and law enforcement programs.
According to Healy, "For the past 12 years, I have dedicated my life to improving the capacity of campus public safety agencies to fulfill their critical mission of creating safe college and university campuses. I have not only focused on enhancing safety on my own campuses, but also on sharing my knowledge, experience and networks with my colleagues around the world.
"Create partnerships with key safety stakeholders. Seek and find common ground to benefit the campus public safety community, to develop best practices and protocols for responding to violent criminal episodes on college and university campuses.
"Over the next 2-3 years I intend to continue my work with federal agencies, higher education and law enforcement associations and campus administrators to find creative ways to enhance safety on campuses and in their surrounding local communities. By leveraging IACLEA's national presence along with my own professional credibility, I believe I can create a sense of urgency in our collaborative efforts to improve campus safety."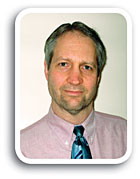 12. Industry Author, Instructor
Christopher A. Hertig
Industry Author, Board of Directors,
International Foundation for Protection Officers (IFPO)
According to Christopher Hertig, "I have tried to be a positive influence on future leaders through writing, mentoring and developing instructional programs. Currently I am contributing a series of sections to the International Encyclopedia of Security Management, which is due to be published by Congressional Quarterly press. I am also assembling topics and authors for the upcoming 8th edition of the Protection Officer Training Manual (Butterworth-Heinemann). These are vital projects, as they will reach substantial numbers of persons in both the practitioner and academic arenas.
"The key to professionalizing the security industry is to get security in the classrooms of colleges and universities. Secondary school protective services programs have become quite popular and these must be targeted also.
"Career ladders must be developed and made visible to the future leaders. Currently, we have created career ladders with professional certification programs.
"Part of this effort will be in public outreach. Positive media relations will allow the general public to get to know the security industry, and is the primary protector of the public and that there are rewarding careers within it.
"This will require a great deal of introspection into our personal values and prejudices. The inherent bias toward security officers must be combated at every turn.
"Obviously the International Foundation for Protection Officers will do our part; but we must partner with other concerned professionals in order to be fully effective.
"Another aspect of both public image and academic development is research. We cannot mature into a true profession without a solid research base. While this appears to be a daunting task at first there are some initiatives underway that can result in a rapid escalation of scholarly research."
Hertig also works as an Assistant Professor of Behavioral Sciences at York College of Pennsylvania.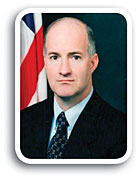 13. National Security Specialist
Robert A. Hood
National Security Specialist (Corrections Unit),
GE Homeland Protection
Robert (Bob) A. Hood joined GE Homeland Protection with more than 33 years of correctional experience at the local, state and federal level. He retired from the United States Department of Justice, Federal Bureau of Prisons, as warden of the United States Penitentiary "Supermax" in Florence, Colo. He has significant experience with emergency planning and counter-terrorism initiatives.
According to Hood, "As national security specialist, I am taking my knowledge, skills and abilities in security matters to another level. I am assisting in molding the security industry by identifying trends and examining changes in high-security settings, which requires use of advanced technology. This is a different world requiring greater challenges for our industry.
"During the past several months, I have reached out to leaders in the security industry to assess what technology is needed to address future security concerns. This 'executive feedback' approach has been invaluable. I have also solicited feedback from entry-level staff that uses our technology daily. Our industry will need to listen more to individuals responsible for securing our nation's infrastructure and to those applying our technology within the daily routine. We cannot maintain a reactive approach to security in today's world.
"Each time there is advancement in security technology, we must take the opportunity to work within our industry to improve and develop next-generation equipment. Unfortunately, we live in a world where some individuals seek the opportunity to challenge even the best technology.
"The security industry has transformed far beyond the state of simply selling products. We have an obligation to improve the quality of life for all those who believe in freedom and democracy."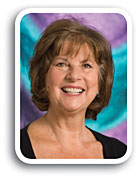 14. Industry Consultant
Sandra Jones
President and Founder,
Sandra Jones and Company

Sandra Jones founded the consulting firm Sandra Jones and Company (SJandCO) in 1990. In addition to the company's internal talent, who produce Securing New Ground, SJandCO has brought together the most respected industry experts, making SJandCO the security industry's single best resource for bringing new products to market, refining business strategies, providing M&A support services and making introductions.
According to Jones, "If there is any guidance I could provide in today's market it would be: Provide value, leverage change and never become irrelevant. In a market where many products are becoming increasingly commoditized, be prepared to find a way to differentiate your offering by adding value.
"Change is inevitable so rather than fight it, leverage it. Old value propositions, channels to market and skills sets need to change to satisfy today's executive in this age of convergence and consolidation. While I am not advocating losing sight of your core skills, be ready to add new ones that are important. The products we are using are moving to include open architecture. Be open to new affiliations, partnerships or leveraging technology.
"Regardless if you are new to the market or an industry veteran, become active and involved. Share your knowledge, embrace change, volunteer and give young people a chance to thrive and make a difference."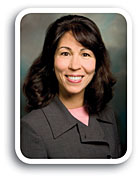 15. Overseer of Risk Management, Business Resiliency
Christina Kite
Vice President,
Workplace Resources and Global Risk Management, Cisco Systems
Since joining Cisco Systems, Chris Kite has held various leadership positions. For the last four years, she has overseen Cisco's Enterprise Risk Management, Global Safety and Security and Business Resiliency Program. Her work in the area of emerging countries and crisis management has helped the organization view security and risk management as a way to grow, and as a way to protect the organization from loss.
According to Kite, "Today, the security industry is going through the biggest transformation in its history, moving from proprietary boxes to Internet Protocol (IP) solutions. The industry is primed for ways to add network capabilities and intelligence in what is traditionally a very siloed security and facility products and services industry. The ability to converge security operations on the IP network is instrumental for organizations to increase operational effectiveness, productivity, reduce risk and increase shareholder value."
One of Kite's greatest strengths is her ability to articulate this philosophy and inspire others to adopt a similar viewpoint. She also has demonstrated the ability to collaborate and coordinate industry movements that help bring academia, government and industry together to address some of our most critical security issues and challenges.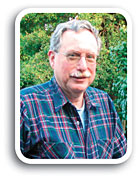 16. Illegal Wiretapping Whistleblower
Mark Klein
Communications Technician, Retired,
AT&T
Security Magazine believes Mark Klein, the AT&T technician who blew the whistle on illegal wiretapping by the government, is an influential person in the industry. It was Klein's actions that caused a spotlight to be placed on the acquisition of information from third parties, including the government.
With 35 years of experience in the computer and telecommunications industry, including over 22 years with AT&T, Klein worked as a communications technician and computer network associate. In the last few years until retirement in 2004, Klein's responsibility was to keep the network up and running smoothly, including critical Internet data lines running on fiber optic cable, and occasionally take emergency action to prevent disastrous outages.
Mark said, "But I was shocked in 2003 when I discovered that AT&T had broken into its own high-speed data lines in San Francisco in order to install optical 'splitters,' which sent complete copies of the entire data stream (including domestic traffic) to a 'secret room,' accessible only by a single management-level technician cleared by the National Security Agency. These data lines were the high-speed Peering Links between AT&T's network and 16 other Internet providers and exchange points, including such well-known communication companies. AT&T had massively compromised the privacy of millions of Americans.
"It was obvious to me that this was an unprecedented level of government intrusion via warrantless wiretapping, which is both illegal and unconstitutional. I resolved to come forward with my information. So in the spring of 2006 I became a witness for the Electronic Frontier Foundation's lawsuit against AT&T, which is now before the courts."
Those who want to follow the case can go to the Web site at
eff.org/cases/att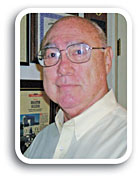 17. Consultant and Author
Robert Lee
Managing Partner,
Borden/Lee Consulting
Robert Lee has over 40 years of experience in law enforcement, private security, safety and emergency management. He formed Borden/Lee Consulting, where he is currently managing partner. The firm focuses on security and emergency management, specializing in planning, preparedness, mitigation and response for both the public and private sectors.
Lee is the author of two books and has had numerous papers and articles published in a variety of publications. He has participated in training programs, workshops, lectures and panel discussions worldwide and has been a member of several national and international committees and organizations.
"I am extremely proud of being a retired member of the Los Angeles County Sheriff's Department, one of the finest law enforcement agencies in the world, which led to the retail and financial services sectors for almost two decades. These combined experiences have provided me gain a wealth of knowledge, many life-long friendships and the respect of my piers."
According to Lee, "I am constantly trying to learn. I attend as many workshops, conferences, exhibits and education sessions as I have time for. I read industry publications and I surf security websites. The more I learn and the more people I know, the better I can contribute. I learned a long time ago that it's not always what you know, it's also who you know.
"I do not limit myself to security. Someone once said, 'If security is all you know, that's where you'll always be.'"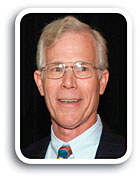 18. Inventor of the Product We Use Most
Donald Linder
Project Leader for DynaTAC, Retired,
Motorola
Donald Linder and a team of thirteen engineers, scientists and industrial designers demonstrated the first mobile telephone in 1973. Wireless communications existed before then, but Motorola CEO Robert Galvin pushed for a handheld mobile phone. Linder's team created the DynaTAC, also called the brick phone by users who could afford the four-figure price tag.
Almost from the start, mobile telephones have assumed the Top Dog status of the most carried and used security device.
"We first saw (mobile telephones) as something for policemen and firefighters," Linder told Security Magazine. The challenge was to get a package that was smaller, cheaper and better, he contended. Today, Linder is intrigued by the types of technologies embedded in cellular telephones. "There are MP3 players and cameras and GPS. But it is as important to acknowledge that people and corporations are using mobile phones to get help."
The future will go beyond typical personal communications, according to Linder. He believes there will be more and varied voice input. "We started with one idea – a communications device that you can take with you wherever you go." It's that mobility that makes the future almost unlimited.
According to futurists, cell phones might not be radically different in how they look in coming years, but what they will enable users to do will change significantly – high-speed data access, Wi-Fi functionality, high-quality video cameras, broadcast TV are just some of the on-horizon apps. Many security users as well as consumers want useful location-based applications.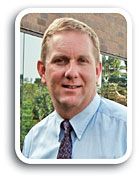 19. IT Visionary
Dan Lohrmann
Director, Office of Enterprise Security,
State of Michigan

Protecting the infrastructure and information for more than 55,000 desktops and laptops and 3,000 data center servers, Lohrmann directs cybersecurity and emergency management efforts for the Michigan Department of Information Technology. Lohrmann's team has built award-winning training programs and he leads Critical Infrastructure Protection (CIP) efforts for cyber within Michigan.
With the strategic leadership of Lohrmann, the state of Michigan is achieving wide-ranging results in its enterprise security program, including saving approximately $30 million via staff productivity improvements and software and hardware cost avoidance.
According to Lohrmann, "If the only constant in IT is change, then the only constant in IT security is consistency.
"Of course, we too must move at lightening speed, but at the same time, we must deliver stability for our organizations with more vigor and intensity than ever before. Whenever opportunities exist, we act to position the industry as a thought and action leader in eliminating or reducing cyber security threats to our resources. We want to protect our sensitive information, as well as our integrity and reputation.
"As a more intelligent Internet starts to emerge, change will continue to accelerate. Tomorrow's security approach must be flexible enough to adapt to new people, processes and technology risks, but steadfast enough to deliver rock-solid privacy and security. Policies are evolving along with the training needed for implementation.
"Scarce IT resources must be invested in equipping employees with training and a firm understanding of their roles and responsibilities in protecting citizen information and maintaining the highest ethical standards; addressing complex such as: Who is allowed to access various types of data? How is information being used? What's meant by 'acceptable use' under various circumstances?
"The vision of action we are pursuing in Michigan is focused on harnessing the newest technologies and tools as well as preparing for recovery from all types of disasters. An 'all hazards' approach is helping us effectively manage emergencies and keep the business of state government running smoothly. For in the end, whether we like it or not, if we are not able to deliver on the routine, daily operations — the critical needs of Michigan citizens — then nothing else will matter."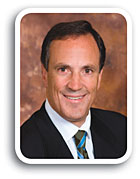 20. Industry Advisor
John E. Mack III
Founder and CEO,
Head of Security Practice,
USBX Advisory Services

John E. Mack III is the founder and CEO of USBX, Inc., and has served on the Board of Directors and as chief executive officer since the company's inception in April 2000. Mack is responsible for the business's growth and overall strategic direction.
According to Mack, "As the CEO of an investment-banking firm, I know first hand how important it is to find the 'right' buyer or seller for a business, or to obtain critical debt or equity financing to grow a business. With the rapid technological changes that are impacting the security industry, I hope to maintain a dedicated department to research, analyze and forecast important industry developments that are, or will, affect the security market.
"Our research department publishes quarterly research reports that lay out the trends, technologies and emerging markets shaping the industry, and more importantly, the companies behind these strategic developments. This report serves as a valuable road map to business leaders and investors who need to know in advance the direction the market is going and where the opportunities of the future will be.
"Knowing who the industry players are and finding ways to leverage your business are key factors to achieving success in the security industry."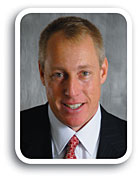 21. Industry Entrepreneur
John M. Nemerofsky
President,
TSS International

During his more than 20-year career, John Nemerofsky has established himself as a leading entrepreneur within the security industry. Nemerofsky followed his entrepreneurial instincts by contributing to the growth of one of the industry's largest systems integrators and continuously working with marquee clients, which led to launching TSS International. In addition to executive placement, TSS provides expertise and advice on business development, organizational design, international expansion, project management, corporate cultural development, compensation planning and acquisitions – all geared toward creating a total business solution.
According to Nemerofsky, "A total solutions approach brings together all the pieces of the business puzzle to build strong companies.
"It's no longer enough to simply place an executive unless all aspects of the business are integrated together. Until then, the business will not reach its fullest potential.
"I'm also a firm believer in the power of networking and people. Both personally and with TSS, I've drawn on a vast network of manufacturer, end-user and integrator contacts to bring the three groups together to innovate and improve companies.
"As security companies continue to offer integrated solutions to their customers, TSS will continue to apply the logic of integration and networking to create total business solutions to help companies succeed. These new paradigms are essential today and will be even more so in the future."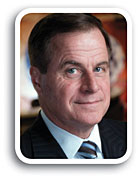 22. Financial, Risk Assessment Leader
William Parrett
Recently Retired CEO,
Deloitte Touche Tohmatsu
In a career that spans 40 years at Deloitte, Bill Parrett most recently served as global CEO at Deloitte Touche Tohmatsu until May 2007. He co-founded Deloitte's Global Financial Services Industry practice and served as its first chairman.
An innovator, Parrett has made tough decisions that may not have been the most popular at the time, but yet helped make to the U.S. firm the market leader and enabled Deloitte Touche Tohmatsu to move from the smallest of the Big Eight to one of the leaders in the Big Four in less than a decade.
According to Parrett, "My years of experience have led me to seek a better understanding of how to assess and manage risk in today's global environment. My greatest concern has been that companies are overly-focused on financial results, and fail to capture the necessary non-financial data that can help them navigate the risks and opportunities ahead. It is imperative that companies develop measures to capture vital non-financial information that can shape future strategies and successes.
"Likewise, my growing concern is companies too frequently see various risks in isolation and fail to appreciate how seemingly unrelated risks can converge and be the cause of unanticipated challenges. An integrated approach to risk management will require that companies track all risks in tandem.
"Consequently, I believe that it is critical that all companies develop and maintain a current set of scenarios, which address a number of highly disruptive, although unlikely, events. This kind of scenario planning – covering everything from sudden changes in the competitive environment to massive IT meltdowns – is essential to success. Companies must test these scenarios and its response regularly in order to be ready for the unlikely.
"Going forward, it is my hope that I can continue to advance a more holistic and integrated approach to risk assessment through serving on corporate boards, public speaking, and consulting with executives who appreciate the need for and the difficulty of managing risk in a global environment."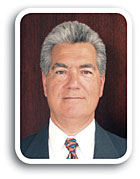 23. Port Authority Visionary
Cosmo Perrone
Director of Security,
Port of Long Beach
According to Perrone, "I bring a private-sector perspective to the position of director of security at the Port of Long Beach. When I came on board I saw a need for a new direction in the way the organization approached security. I have been working with the Port's 24-hour security operations to shift from a law enforcement-driven model to one that emphasizes asset protection and homeland security. I continually stress best practices in security and strive to leverage proven current technology of the global security industry.
"While the Port of Long Beach is a government entity (the Harbor Department of the City of Long Beach), its mission is business-oriented. Recognizing the benefits business continuity planning could bring to the entire Port complex, I have encouraged both public and private Port stakeholders to participate in business continuity planning.
"In developing and implementing security system solutions for the second largest seaport in the nation, I emphasize a process-driven approach to strategic planning. This approach goes beyond identifying targets and hazards associated with critical infrastructure and key resources. It is a dynamic and holistic risk and vulnerability assessment.
"My vision of world class port security incorporates the application of intelligent technologies, fully integrated, to create a port complex holistic security system. Through this concept of system and regional integration, efficient and effective security solutions can evolve and adapt easily to address future issues.
"This is a shared vision; it relies in large part on the relationships I continue to build with government agencies and industry partners."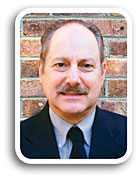 24. Industry Author
Philip Purpura
Author, Director,
Security Training Institute and Resource Center

Philip Purpura is director of the Security Training Institute and Resource Center. He has taught security and criminal justice courses for over twenty-five years and serves on industry-leading councils. Purpura has practical experience as an expert witness, consultant, security manager, investigator and police officer.
Purpura is the author of seven books. He was contributing editor to three security periodicals, wrote numerous articles published in journals, magazines and newsletters, and he has been involved in a variety of editorial projects for publishers.
According to Purpura, "Although the books I write include theories of security and criminal justice, and contribute to the body of knowledge of the security profession, two other important goals in my writing are that security practitioners seek practical solutions to protection problems, and students need assistance in bridging theory to practice. These goals are supported through security experience and continuing education.
"Serving as a consultant and an expert witness, in carefully selected cases, provides opportunities to investigate, study, and research a variety of security programs that can be placed on a spectrum from weak to strong. Besides providing specific feedback to those linked to security and our legal system, a deep felt concern of mine is to improve the professionalism and competence of practitioners in the security industry and profession while enhancing security, safety, and the survivability of businesses, institutions, and our nation."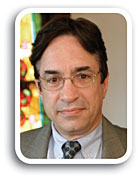 25. Professional Investigator and Consultant
Vince Volpi
Founder, CEO,
Professional Investigating and Consulting Agency
Vince Volpi is CEO of the Professional Investigating and Consulting Agency (PICA), a 25-year-old global loss prevention and risk management company he founded. Volpi has authored many articles and contributed to books and research in brand protection, especially, and has lectured worldwide. Volpi has been a pioneer in integrating public and private security initiatives. This has included spearheading intellectual property crime legislation and enforcement nationally and internationally through education, training and prosecution. He has been at the vanguard of IP crime enforcement, loss prevention innovation and intuitive risk management.
Volpi said, "Whether we like it or not, the world is globalizing. There has been much ado in government and the media about jobs being lost overseas and yet the U.S. still has one of the world's strongest economies and lowest unemployment rates. This is in spite of the fact that we have been slow to embrace the global economy and adapt to it.
"My company and I are on the front lines of the globalization trend. We go 'where angels fear to tread' so that others can come behind us in a secure environment and invest in emerging economies and bring best practices in business and administration to the world.
"The traditional U.S. approach of cajoling or imposing our will on our global neighbors as a condition of engagement, will not continue to work. Our most effective foreign policy is being forged by our multi-nationals and those of other democratic (and some autocratic) countries that recognize opportunities and how to development them. Even small and medium-sized businesses and the agricultural industry are starting to wake up to the allure of global markets. This is what is driving our economic engine.
"Our businesspeople are navigating the cultural, diplomatic and economic challenges of working overseas. They are fighting entry barriers, unfair competition, corruption, crime and logistics challenges sometimes literally hacking their way into jungles to bring progress and prosperity.
"Our competitors are using our policies and our economic philosophy (capitalism) against us. While we wait for the world to embrace democracy and hold back on free trade, countries such as China and Venezuela are engaging (and profiting) and spreading their hegemony. Our enemies, such as Al-Qaeda and other terrorist groups, are taking advantage of our equivocation and infiltrating vulnerable countries and economies and turning our capitalist weapons upon us, by becoming involved in organized criminal activity like product counterfeiting.
"We increasingly find all forms of organized criminal groups from paramilitary operations, rebel groups and regional 'mafias involved in everything from truck hijackings to protectionist rackets. These are the enemies of society, global trade and democracy.
"PICA is one of the 'thin blue lines' that stands between civilized society and the chaotic and anarchic forces that would exploit our world. This is the role we envision PICA continuing to play in coming years and we sincerely hope that all civilized governments, including our own, will stand behind us in this fight."
SIDEBAR: The Top 25 Most Influential People in the Security Industry, 2007.
(Listing is in alphabetical order.)
1.
Milt Ahlerich

VP of Security, National Football League
2.
Dean C. Alexander
Western Illinois University Director, Homeland Security Research Program
3.
Glenn Beck
Host of the Glenn Beck show on CNN Headline News
4.
Robert F. Brammer, PhD.
VP, CTO, Northrop Grumman
5.
Brad Brekke
VP of Asset Protection, Target Corporation
6.
Chad Callaghan

VP of Enterprise Loss Prevention, Marriott International
7.
David Cid
Deputy Director, Memorial Institute for the Prevention of Terrorism
8.
Wendy Diddell
Executive VP, Richardson Electronics/President, SIA
9.
Amy M. Hamel
Executive Director, Center for Campus Fire Safety
10.
Robert (Bob) W. Hayes

Managing Director, Security Executive Council
11.
Steven J. Healy

Director of Public Safety, Princeton University
12.
Christopher A. Hertig

Industry Author, Instructor
13.
Robert (Bob) A. Hood

Consultant, Corrections/Jail Security, President, American Correctional Association
14.
Sandra Jones
President, Sandra Jones & Company
15.
Christina Kite
VP, Workplace Resources and Global Risk Management, Cisco Systems
16.
Mark Klein
Retired Technician, AT&T
17.
Robert Lee
Industry Consultant, Author
18.
Donald Linder

Inventor, the Cellular Telephone
19.
Dan Lohrmann

Director, Office of Enterprise Security, State of Michigan
20.
John E. Mack III
Founder and CEO, USBX, Inc.
21.
John M. Nemerofsky
President, TSS International
22.
William G. Parrett
Retired CEO, Deloitte Touche Tohmatsu
23.
Cosmo Perrone
Director of Security, Port of Long Beach
24.
Philip Purpurav
Industry Author
25.
Vince Volpi

Founder and CEO, PICA Corporation
SIDEBAR: Influential Leaders from the Vendor Community
By Mark McCourt, Publisher
As we hone Security Magazine to be the information source you want us to be, we learned that you have high interest in what leading practitioners and observers are doing to influence security's strategy and implementation. And this year's Top 25 reflects your influence and feedback.
At the same time, we recognize that new technologies and services are critical and influential in the decisions you make, technology platforms you select, the type of people you hire and the investments you make. I have had the opportunity to visit with some insightful and very influential leaders who create new technologies and products. Here are some nominees from the vendor community that we view as very influential in the security industry.
Gadi Piran – OnSSI
Piran's vision and development efforts in the IP video surveillance industry have helped define and navigate a new direction for security professionals. His innovative approach to managing IP video surveillance solutions has accelerated the industry's migration to a network platform through the creation of unique IP video surveillance detection, delivery, monitoring, control and recording techniques.
Bill Whitmore – Chairman, President and CEO of AlliedBarton Security Services
Driven by his vision and leadership, AlliedBarton has grown from a small, regional security company to one of the most respected and innovative firms in the industry. Whitmore is nationally regarded as one of the most dynamic and knowledgeable experts in security, a field that has gained significant importance and interest since the 9/11 terrorist attacks. Whitmore serves on the Private Sector Senior Advisory Committee of the Homeland Security Advisory Council, appointed by then Secretary Tom Ridge in June 2004.
Eli Gorovici – President and CEO, DVTel Inc.
Eli Gorovici hasn't been in the security industry like many of his colleagues for 25, 30 plus years. But his impact has been substantial well beyond his tenure. With more than 1,000 global installations and tens of thousands of cameras under management, DVTel is the major innovator in the network video recording segment and is vying for global market share leadership.
With Gorovici at the helm, the company has been an energetic and consistent advocate for the technological superiority of the NVR model, open standards and strategic partnerships. But the story only begins with the NVR. Gorovici always saw the NVR as a platform that would become commoditized. Just like the DVR, the key future success factors would be what do you put on top of the platform and who are your storage, switch, software and other technology partners.
Pete Martin – President of AAiD Security Solutions, Inc
Pete Martin has been in the security industry since 1976 and has been actively involved in the RFID industry for over 23 years. During this time, Pete has been one of the first security visionaries to bring RFID into the security marketplace by creating solutions enabling early RFID technology to interface with existing security technology. Martin was a pioneer in the development of intelligent gate control and long range RFID systems.
Martin's true calling though is being able to fully understand how to integrate non-security oriented technologies into security applications providing a boost to outdated techniques and technologies to help move the industry into the 21st century.
Steven Van Till – President and Chief Operating Officer, Brivo Systems, LLC
Steve Van Till's vision has been a major catalyst in Brivo establishing itself as an industry leader in IP-based access control. While many companies boast about offering Web interfaces, Brivo alone offers a Web-hosted model that provides unmatched flexibility and resilience for any size organization – from companies with a single office to enterprises with hundreds of facilities across the globe.
About the 25 Most

This is the second annual Security Magazine program to identify and honor the Top 25 Most Influential People in the Security Industry.
The list represents what readers, advisory board members and editors feel are those people – end-users, independent consultants, authors, government officials and integrators – who have significantly impacted their colleagues, society and the industry. This year, Security Magazine's Publisher has added recognition for some from the vendor and service provider sectors.
Readers are encouraged to submit nominations for Security Magazine's 2008 Top 25 Most Influential People in the Security Industry. Just drop an e-mail to Associate Editor Erin Fellores at
FelloresE@bnpmedia.com
to submit a nomination for 2008, or to comment on this year's list.
Nominees should have a track record impacting the profession and sharing experiences, advice and insights with colleagues.
Last year's Top 25 Most Influential article is accessible through Security Magazine's Web site at securitymagazine.com (Go to the archive choice on the opening page and click on December 2006.)
There you will be introduced to the 2006 Most Influential.
For example, there's the visionary who nearly 30 years ago steered a new course persuading the industry to take an integration path built more on computer and communications technologies.
The top executive who helped wake all of us up to the business benefits of standards, working with government agencies more closely and realizing the globalization of security assignments and tech growth.
An industry pioneer, who helped develop the network camera, knew he started a revolution even though those he influenced did not realize it at the start.
A security director for North America's largest sporting organization refined complex multi-location special event protection that is now replicated in scores of sports and convention venues. "In the not too distant past, corporate security was generally relegated to basement levels of most business interests." Now he has the ear and confidence of the CEO at a new international assignment.
Influence can come from many directions and affect myriad colleagues, operations and future directions.
Security Magazine's Top 25 Most Influential People in the Security Industry is a milestone of the men and women who are growing and pushing the profession and industry forward.