I get on and off at the Logan Square train stop on the way to and from work every day.  At that station, in the mornings, I've already read two or three newspapers. There's a recycle newspapers box there where I shove in the papers. But the box will soon disappear because of two reasons: one, the fear that someone, a terrorist, a nut, a disgruntled employee, could shove a bomb in the box or in a trash receptacle; reason two, there's grant money to convert and reinforce receptacles.
I'll leave it up to you to decide which reason is really number one.
Mass Transit
But, while airports, government buildings, ports and cargo get the lion's share of "we are improving security" coverage, mass transit and special events – which themselves draw multi-millions of people – are getting their own set of solutions ranging from bomb resistant trash cans and special patrol vehicles to networked security video combined with higher-level analytics.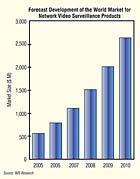 Bad Break
A Texas city, located in Denton County, recently purchased bomb resistant trash receptacles as part of its proactive homeland security initiative, funded by the United States Department of Homeland Security. Deployment locations and explosive protective ratings for the referenced bomb receptacles will not be disclosed for security reasons and are protected by a contract clause preventing American Innovations, Inc., supplier of the city's bomb receptacles, from publicizing or disclosing the sensitive but unclassified information.
Testing was coordinated by the City of Denton Fire Department Bomb Squad and directed by its Fire Marshall/Bomb Squad Commander Rick Jones. A pipe bomb test was conducted to verify primary bomb fragmentation containment and a high explosives test followed to verify the trash receptacle's ability to withstand a high velocity explosion without creating secondary fragmentation. Both tests were conducted in the same trash receptacle and the outer wall was not penetrated from either test.

Far from the Logan Square station, and earlier last month, the Miami-Dade Police Department used Segway Personal Transporters (PTs) to provide security services at Super Bowl XLI and throughout the week preceding the event. Patrol officers found Segway PTs useful because they stand 8 inches taller on these units, enabling them to have ideal sight lines over people and automobiles. 
If you look up to the ceiling of the Logan Square station, you'll spy at least five security cameras as Chicago and its mass transit system transitions from analog to networked video. It's a nationwide trend.
The Zalud Report just read a market study from IMS Research that has found the trend from analog security video to network video surveillance is in full swing. The world market for network video surveillance products increased by an impressive 41.9% in 2006 and is forecast to continue growing strongly for many years to come. By 2010, the combined market for network cameras, video servers and NVRs is forecast to exceed $2.6 billion.
Research Director Simon Harris commented: "The market has the potential to grow even faster than this. Even at this impressive growth rate, network cameras will still account for only one-third of the security cameras shipped in 2010. The security industry is notoriously resistant to change and new technologies generally take a while to gain acceptance.
Bomb resistant trash cars, officers on Segways, more networked and IP security video. I do feel safer on the Logan Square station. But now someone should invent a high tech mop to clean up those pools of gosh-knows-what on the station floor.