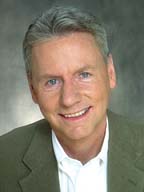 OzVision's New President and CEO
OzVision, Boston, has announced that Ed Mallen has joined the company as its new president and CEO. Mallen has over 25 years of systems and software executive management experience in the computer industry with demonstrated success in developing and managing companies across multiple domestic and international sites.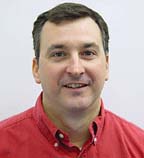 Morrison Joins Speco Technologies
Amityville, N.Y.-based Speco Technologies announced that Robb Morrison has joined the company as Regional Sales Manager – Southeast. He will be based out of Atlanta and his territory will cover Georgia, North Carolina, South Carolina, Alabama, Tennessee and the Florida panhandle. Morrison has 13 years of experience in the security and electronics industry and has worked at ADI, Ademco and Image Vault.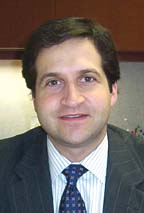 Kastle Fortifies Senior Management Team
New York-based Kastle Systems has appointed corporate marketing executive Steven Rindner as Executive Vice President, Marketing and Corporate Development. Rindner has earned recognition for developing successful strategic alliances for a number of the nation's most prestigious corporations, including Citigroup and AOL/Time Warner. He has practiced law in both the public and private arenas, including serving as an assistant U.S. attorney in Washington, D.C. from 1994-'98, during which he was recognized by Attorney General Janet Reno for his work on developing programs to battle gang-related issues.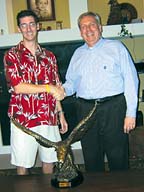 Micro Key Software Co-Founder Soars into New Career
Kissimmee, Fla-based Micro Key Software president Wayne Torrens culminated the company Christmas party by presenting co-founder and former chairman Atlee Mercer with a commemorative eagle statue, thanking him for founding and growing the company into one of the premier security software developers in the industry today. Mercer is leaving the company to pursue a new career in public service as Osceola County Commissioner and several other positions.
The Detectives Are On the Case
The Detectives Inc. is now part of the Unlimited Technology Group of Chester Springs, Pa. The companies hope the merger will allow for a truly comprehensive range of security services and solutions, including vulnerability assessments, design/building security integration services, complete locksmith services, access control product offerings and a wide range of investigation services.
Cernium sells Mid-East, India on Intelligent Video
Cernium Inc., St. Louis, announced that it has signed an agreement with Optiwise Solutions Private Ltd., a systems integrator and integrated technology solutions provider in Dubai, United Arab Emirates, to sell and distribute its Perceptrak intelligent video surveillance systems throughout the Middle East and India. Cernium hopes to address a growing need for cost-effective security systems in regions of potential geopolitical turmoil.
At 50, LSI's Still Got It
This year marks the 50th for Lockmaster Security Institute (LSI) of providing security training to the federal government and military, and private industry. And demonstrating that the institute has yet to slow down, the company recently announced that the International Cargo Security Council (ICSC) has selected LSI to become their official training partner.
As a college-accredited institute, LSI has developed a program of 12 courses to graduate Supply Chain Security specialists. The company will offer the courses beginning in April 2005, at its new expanded facility, as well as these major port cities: Mobile, Ala., Baltimore and Long Beach, Calif. For more information visit LSIeducation.com.