Technology for First Responders On the Go
Highlighting how first responders can benefit from using IP-based technologies, Cisco Systems in Northern Europe developed a demo center on wheels, called the Cisco Connected Car, that demonstrates the possible applications of mobile video surveillance.
The car is a tangible example of how modern technology can contribute to improved public safety. The car's trunk carries a wireless and mobile router that can roam across WLANs, mobile phone and TETRA networks to give seamless communication between emergency headquarters and a moving vehicle regardless of physical location.



The car also features IP video surveillance software to show how a first responder could feed back video from the scene of an accident, as well as exchange voice and other data with colleagues, in a real-life situation. The software was provided by Copenhagen, Denmark-based Milestone Systems A/S.
"The mobile Internet is a new tool for emergency service providers," said And Lockhart, vice president Cisco Systems, Northern Europe. "It provides them with voice, video and data access across any medium, so they can exchange mission-critical information anywhere, anytime and any place, the Cisco Connected Car is more than just a vision; it's a technology demo center on wheels, showing capabilities that are available now."
Some emergency service organizations are already starting to use similar technology, including Baltimore and the City of Westminster in London. For more information, visit www.cisco.com/go/connectedcar and www.milestonesys.com.



CD-ROM Features Extensive Approval Library
FM Approvals, Norwood, Mass., has released a comprehensive CD-ROM designed to help architects, consulting engineers, plant managers, contractors and product buyers select the right materials to address property threats and protect their facilities. The product testing and certification organization company's 2005 Approval Guide, currently available, provides the most up-to-date, detailed engineering data and technical information on the application and use of more than 45,000 FM-approved fire protection products, building materials, electrical equipment and services. The CD-ROM also contains more than 140 Approval Standards documents, indicating the rigorous testing criteria products must meet to achieve FM Approval. For more information visit www.fmapprovals.com.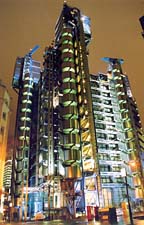 Locking System Backed by Insurance
Gabriel Technologies Corp., Omaha, Neb. is the first transportation security company to receive underwriting from two of the world's leading insurance providers, Adriatic Insurance Co., Metairie, La., and Lloyd's of London.
A trucking cargo insurance policy, underwritten by Lloyd's and provided by Adriatic, offers truck operators up to $25,000 in coverage in case of loss due to the failure of Gabriel's WAR-LOK TSK-50 physical cargo security system. Adriatic and Lloyd's are also providing a physical damage policy that pays up to $10,000 of coverage if a tractor is stolen and compromised due to the failure of the TAB-10 air brake lock.
"We recognize the need for increased security within the trucking industry and believe the WAR-LOK t-Series security products are the best solution on the market," said Mark Fulkerson, an independent agent for Adriatic Insurance and president of Cross Country Insurance. "[The system] will significantly decrease the incidents of cargo theft and tampering, effectively lowering the insurance risk."
Adriatic Insurance is a property and casualty insurer that specializes in commercial automobile physical damage coverage. Lloyd's of London, which began in a coffeehouse in the late-17th century, has been insuring transportation vessels and their cargoes since 1688.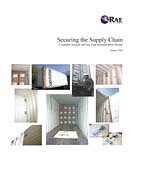 White Paper Details Successful Sea Trial
RAE Systems Inc., Sunnyvale, Calif., has released a white paper detailing the successful results of a series of container security device tests conducted at sea during October and November, 2004. The trials, conducted on regularly scheduled shipping runs between Oakland, Calif. and Honolulu, Hawaii, were designed to investigate sensor and networking behavior in real-world conditions, specifically in regard to environmental characteristics and performance, event simulation and detection, and data logging and reporting.
Central to the trials was the company's RAEWatch, a wireless sensor bundle, designed to be permanently installed in containers for end-to-end supply chain logistics.
"The Department of Homeland Security has stressed that a multi-layered approach of integrated, coordinated technology and regulatory approaches should be used to effectively secure the supply chain," said Rudy Mui, vice president of marketing for RAE Systems. "The RAEWatch sea trials have effectively proven that the technology is available now to address the security needs of containers in harsh maritime environments."
To download the white paper, visit www.raesystems.com or send an e-mail request to raesales@raesystems.com.



ART, SecurteX Partner to Provide Security Solutions
Phoenix-based Active Recognition Technologies (ART), a developer of advanced vehicle and license plate recognition software, and SecurteX Intl., a video technology company based in Dayton, Ohio, have announced a partner agreement enabling SecurteX to market and incorporate ART's V-Metrics software with the company's DVR systems.
"SecurteX is a premier DVR supplier with thousands of installed systems," said ART CEO, Arthur Lawida. "We are pleased that V-Metrics will be a part of their high quality portfolio and available through their dealer network."
"V-Metrics offers features that can benefit our diverse customer base from enhanced security needs to revenue control," said SecurteX CEO, Ted Humphrey. "For example, using our digital surveillance system equipped with V-Metrics software, convenience stores can limit losses by tracking customers that get gas then leave without paying. The system can be set up to trigger an alarm, and automatically will store a full record of the occurrence and a license plate number to track the offender." Visit www.securtex.com and www.activerecognition.com.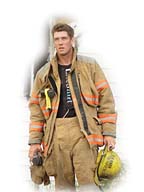 What About Disabled in Emergencies
The head of one of the world's leading safety organizations is calling on state and local safety officials, building owners, security directors and facility managers to take additional steps to incorporate the needs of people with all types of disabilities into emergency planning. James M. Shannon, Quincy, Mass.-based National Fire Protection Association's (NFPA) president and CEO, is urging all those involved in emergency planning to fully address the safety of people with disabilities through careful planning and training before an emergency occurs.
"We know there have been times in which people who use wheelchairs were simply left behind during emergencies without any specific direction or instruction, presumably to wait for rescue," said Shannon. "That is just not acceptable. When people with disabilities go into a building, they deserve to know that there is an effective emergency plan in place that will keep them safe. And, these plans must be developed with input from accessibility experts and people with disabilities who will be affected by the plan."
For several decades, NFPA has developed many of the exiting (means of egress) requirements that are used in buildings all across the country and around the world. These requirements include provisions mandating the evacuation or relocation procedures to be followed by all building occupants and on-site personnel, including those with disabilities.
"We simply cannot leave people who have disabilities in a building during any emergency – whether it is a fire, power failure, or bomb threat – hoping that someone will go back to assist them," said Shannon. "Clear procedures must be in place, ranging from relocation within the building to evacuation of the building. It is up to all of us involved in this issue to make sure people with disabilities are protected just as much as everyone else."
For several years, NFPA's Center for High-Risk Outreach has worked to address fire and life safety issues for people with disabilities. The center has sponsored detailed reviews of the topic by experts, reports outlining potential solutions, and the creation of educational material. In addition, NFPA has formed the Disability Access Review and Advisory Committee, a group of national access experts who make recommendations to NFPA's president regarding a variety of issues affecting people with disabilities. Visit NFPA's Web site at www.nfpa.org.



Mexican Roads on Digital Video
Ottawa, Ontario-based March Networks' DVRs and software are being used by Caminos y Puentes Federales de Ingresos y Servicios Conexos (CAPUFE), the Mexican decentralized government agency responsible for federal toll roads and bridges. The integrated video system is designed to provide CAPUFE supervisors and audit staff with real-time monitoring capabilities of some 31 million transactions per month at tollbooths across the country and is part of the organization's ISO 9000 certified control system procedures.
To date, approximately 100 systems have been deployed throughout the 165 toll plazas that CAPUFE oversees. The DVRs have been integrated with toll systems transaction data. The integration provides CAPUFE staff with a wealth of information, including the date and time that a vehicle moved through a toll plaza, type of payment and amount collected in the tollbooth, operation mode and event number. Auditors are also able to use the integrated data to ensure consistency when comparing collected tolls with estimates produced by embedded toll system pressure sensors that automatically calculate toll costs based on number of axles and dual tire classification.
CAPUFE attributes improved productivity, operational cost savings and greater employee satisfaction to the new DVR implementation. In a recently conducted internal survey, staff using the DVR reported that the systems are saving them time and effort each day, and have even made their jobs less stressful.


Forget Those Outsiders
According to a study jointly released by Vontu Inc. of San Francisco, and the Ponemon Institute of Tuscon, Ariz., the most likely threat to information security is not the typical hacker, virus or worm, but rather the malicious or careless corporate insider.
The study, titled Ponemon Institute's Survey on Data Security Breaches, reveals that sixty-nine percent of companies reporting serious data leaks responded that their data security breaches were the result of either malicious employee activities or non-malicious employee error. In fact, the number one leading cause of data security breaches resulted from non-malicious employee error (39%).


Viscount Begins MESH Sales to Hospitals
Viscount Systems Inc. of Burnaby, British Columbia, is shipping MESH orders to a number of hospitals internationally. "We are targeting hospitals and critical care facilities as logical markets for MESH," said Viscount President and CEO Stephen Pineau. "In analyzing this market we found that MESH has major advantages over older Wiegand technology. To improve patient safety and reduce hospital liability, such addressable readers and redundant servers can prevent the types of tragedies possible with Wiegand systems. An unreported Wiegand reader or controller failure can prevent emergency staff from entering a secured drug storage area. Such a delay could literally be the difference between life and death."