World's Smallest MPEG-4 Network Camera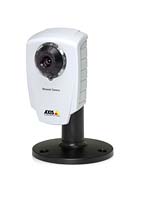 Axis Communications, Chelmsford, Mass., launched the AXIS 207 Network Camera, a bandwidth-efficient network camera that utilizes MPEG-4 image compression to provide the best image quality of any camera in its class. At about the size of a deck of cards (approximately 2 x 1 x 3 inches), the AXIS 207 is the world's smallest MPEG-4 network camera. It is designed for indoor surveillance and remote monitoring applications and is ideal for securing small businesses, home offices and residences.


I want to hear from you. Tell me how we can improve.