Mobile DVR With MPEG-4 & Wireless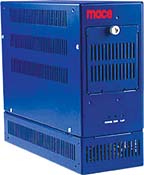 Mace Security International has a Mobile Digital Video Recorder (Mobile DVR) with MPEG-4 technology and optional wireless feature. The Mobile DVR is designed for mobile applications and stationary use. Mobile digital video recorders typically need to be plugged into a computer to download and transfer data.


I want to hear from you. Tell me how we can improve.