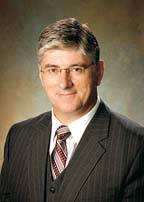 Shamus Hurley Named Bosch President
The Board of Directors of Bosch Security Systems, Fairport, N.Y., has announced that Shamus Hurley will assume the position of president, effective Oct. 1, 2005. Hurley replaces Peter Ribinski, Bosch Security System's president since 2001, who has been promoted to serve on the board of Bosch's Power Tools division in Germany.
In his new role, Hurley will report to the Chairman of Bosch's worldwide Security Business and will be responsible for the Security Systems' legal entity in North America reporting to the Robert Bosch North America Board. In addition to his current responsibilities overseeing the sales and marketing operations for the Americas region, Hurley will also have the direct responsibility for all customer care functions in the Americas region.
"During his three-year tenure with Bosch, Shamus has been instrumental in successfully transitioning three brands under the Bosch banner and the Americas region has almost tripled in size under his leadership." said Uwe Glock, chairman of the company's global Security Business.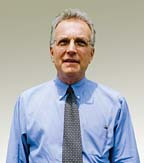 DeLiso Named National Sales Manager
Gilbert DeLiso has been appointed national sales manager for the ITV/CCTV Division of ELMO USA Corp., Plainview, N.Y. He will be responsible for sales to the security and ITV markets and direct the company's independent sales representatives. Prior to joining ELMO, he served as Eastern Sales Manager of Mavix USA, an IP video surveillance system manufacturer. DeLiso has held senior sales and marketing positions with leading companies in the security and communication fields. His affiliations include NSCA and NDIA.