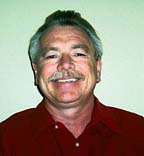 Brivo Brings in Mounter
Brivo Systems, Bethesda, Md., hired Bob Mounter as sales manager for the South Central Region. With over 25 years tenure in the security industry, his region will include Arizona, New Mexico, Texas, Louisiana, Oklahoma, Arkansas, Kansas and Missouri.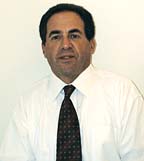 Arenofsky at Continental
Brian Arenofsky and Joe Walston have joined Continental Instruments Inc. of Amityville, N.Y. as the organization's Northeast and Southeast regional sales managers, respectively. Based out of Toms River, N.J., Arenofsky cover Maine, New Hampshire, Vermont, Connecticut, Massachusetts, Virginia, New York, New Jersey, Washington D.C., Pennsylvania and Maryland. Walston, based in Georgia, cover North & South Carolina, Georgia, Florida, Mississippi, Alabama, Louisiana, Tennessee and Kentucky.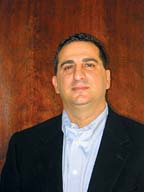 Ricci Named NASCO Executive Director
The National Association of Security Companies (NASCO), Alexandria, Va., has selected Joseph Ricci, CAE, as its new executive director. Ricci will work closely with government agencies, security and business associations and organizations to provide a voice for the contract security industry. He has earned a solid reputation in the security community and has guided similar efforts to increase non-dues revenue and membership for several associations, including ASIS International and the National Association of Corporate Directors.
Speco Technologies Names Director of Sales
Speco Technologies, Amityville, N.Y., promoted Dominic DiBari to director of sales - sound & communications. In his new role, DiBari will focus on growth and support of commercial and residential audio sales and will be based out of corporate headquarters in Amityville.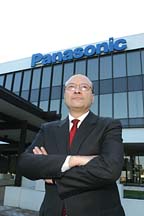 DeFina Appointed to SIA Executive Committee
The Security Industry Association, Alexandria, Va., has announced the appointment of Frank DeFina, Panasonic System Solutions Co., to the Executive Committee of its board of directors. DeFina is secretary of the association. He currently sits on its Marketing and Membership Committee.