✕
$10.6 billion: That was the value of the North American legal cannabis market in 2021. According to a recent report from Grand View Research, the cannabis market is expected to enjoy a compound annual growth rate (CAGR) of 15.7% from 2022 to 2030. The takeaway? There is big money to be made in cannabis, and a multi-billion-dollar supply chain lends itself to an extensive threat landscape.
Matt Johnson is Vice President of Risk Services at QuadScore Insurance Services, which specializes in insuring cannabis businesses. He sees the cannabis supply chain as having four distinct links. "Cultivation is your first link in the chain; that can be indoor, greenhouse or outdoor," Johnson says. "Then you've got processing and manufacturing as the next step. That's turning your plant biomass into usable products like edibles, packaged cannabis flowers, pre-rolls, tinctures, topicals and transdermals. [Then,] it is the distribution phase, which is how you get all of the processed goods from that facility over to a retail or medical dispensary, which is the fourth and final link in the supply chain."
When it comes to cannabis supply chain security issues, Amber Senter, Founder and CEO of MAKR House, an infused cannabis products manufacturer and distributor based in Oakland, California, says, "There are security risks in every single point of the supply chain from the cultivation facilities to the manufacturers who are processing the product into concentrates, pre-rolls or branded products. Then, there are the distributors who are transporting [the product] around the supply chain eventually to the retailers."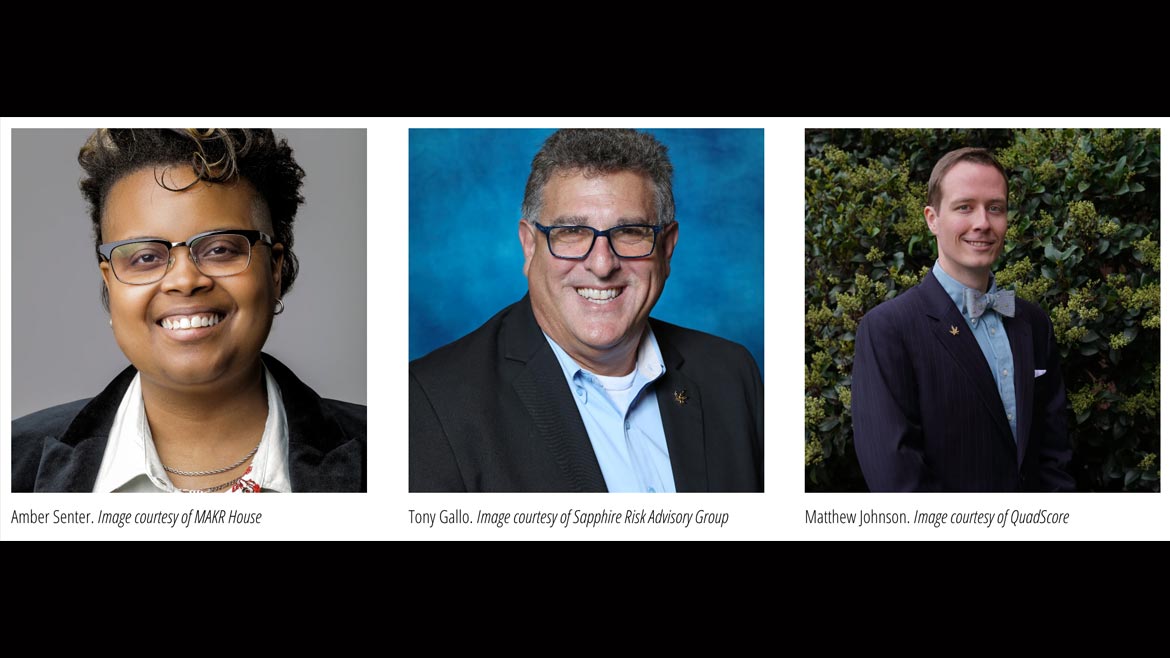 *Click the image for greater detail
It's the retail link within the cannabis supply chain that is at most risk, according to industry experts. This is due to the large amount of ready-to-consume cannabis products onsite that can be easily resold on the black market, as well as the reluctance of banks to take deposits from legal cannabis-based businesses due to the U.S. federal government's continued classification of cannabis as an illegal substance. As a result, cannabis retailers typically have large amounts of cash held onsite, "and that's something that obviously makes them a really big target," Senter says.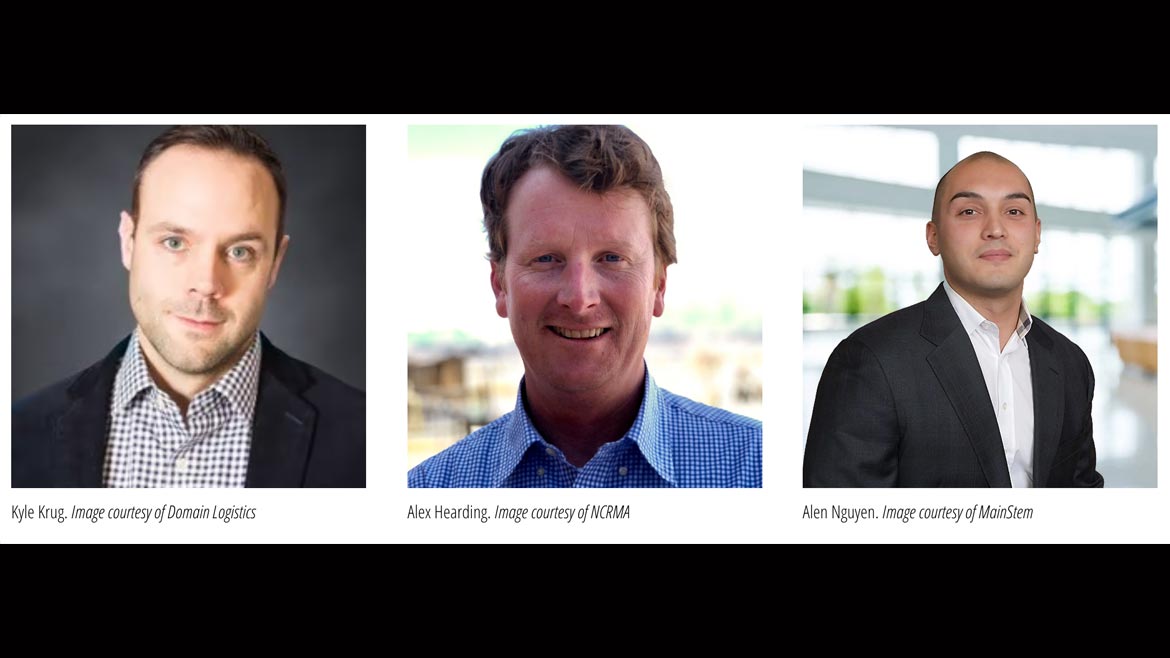 *Click the image for greater detail
But despite these risk factors unique to the cannabis industry, the security threats confronting retailers can be mitigated using existing security measures in targeted ways, including onsite perimeter and storage security, secured points of access, armed guards, and — location depending — staff and product housed behind protective barriers.
"A lot of people miss the fact that the cannabis industry is a retail industry," says Tony Gallo, Managing Partner with the Sapphire Risk Advisory Group. "If I remove the word 'cannabis' and replace it with tobacco, liquor, firearms or pharmaceuticals, then one can see that these supply chains are very similar to the cannabis industry. This being the case, we can apply what works for tobacco, liquor, firearms and pharmaceutical security to the cannabis supply chain."
Theft in Many Forms
Theft is the basis of many security threats facing the cannabis supply chain, and the forms it takes vary from stage to stage.
In the cultivation stage, growers must protect against small, single-cannabis-plant thefts to whole-facility break-ins. Mass theft threatens processing/manufacturing facilities, especially those with inadequate perimeter hardening and surveillance, insecure storage and insufficient in-person security patrols.
During the distribution phase of the cannabis supply, theft is also a high risk, particularly if an organization doesn't have a comprehensive transportation security program in place — a particular gap often seen with smaller cannabis retailers, according to Alex Hearding, Chief Risk Management Officer with the National Cannabis Risk Management Association. "They'll just essentially send over a delivery guy," Hearding says of smaller retailers. "It's no different than somebody delivering a pizza to you because, in many cases, they're using their own cars. These drivers are really vulnerable to people with bad intentions."
According to Senter, armed robberies and burglaries often happen during this phase — this is because the unguarded, open-store retail layout of many cannabis shops makes them easy prey for gun-toting bandits. In addition, the use of gun safes and other inadequately secure containers to store cannabis products and cash makes retail stores easy targets for burglars.
Gallo, however, says that in his experience, internal theft is a very real issue with the retailers he sees. "I would estimate that anywhere between 80% to 90% of all the losses in the cannabis industry are caused by internal issues," he says.
Options for Improved Security
As Gallo says, the supply chain security issues faced by the cannabis industry can be addressed using tactics that are already proven for the tobacco, firearms and pharmaceutical industries.
A case in point: QuadScore uses multi-sensor HD cameras, artificial intelligence and computer vision technology to protect cannabis distribution and delivery drivers on the road. Johnson says the company also uses a discreet GPS tracking system to monitor the unauthorized movement of cannabis products and cash in cannabis retail locations and notify the police and authorized stakeholders if those assets are removed.
At Domain Logistics, all cannabis suppliers must pre-book inbound appointments to the distribution center and have their vehicles checked by security personnel upon arrival before being admitted into a separate, secure yard equipped with CCTV cameras and constant surveillance/protection by security personnel once the vehicles' doors have been opened at the delivery dock.
Domain Logistics also screens all of its employees prior to hiring, maintains 24/7 guards and X-ray detection systems at all of its facility's access points, and keeps all shipments under the facility's direct control "until it is delivered to a retailer or directly to the customer," shares Kyle Krug, the company's Director of Marketing and Strategy. "All delivery vehicles are monitored by multiple security personnel throughout transit, and proper identity verification and product acceptance measures are taken."
Senter takes a layered approach to protect the cannabis facility, with an emphasis on frustrating time-pressured burglars down to the point of giving up.
"There are multiple point locks on each of the doors," Senter says. "When they get through one door, there's another door that has multiple point locks, and then there's another door with multiple point locking systems. Then, when they get into the safe room where the product is, it is stored in locked cages. Our strategy here is to buy more time, hoping that the burglars just eventually give up or that the police may get in before they get to the product."
Since being installed, Senter's 'protection through frustration' security approach has worked. "We were broken into earlier this week and our back door was breached," she says. "One of our inside doors was breached, but the third point of entry was not breached because it took too long to get in, so nothing was stolen. We're going to reinforce the doors even further, hoping that those doors won't be breached in the future."
---
For more cannabis security content, visit:
Five-minute video series: Major cannabis business risks and security considerations  
Cannabis industry: A growth sector for security professionals
Why the global cannabis industry needs blockchain for more effective quality control