Emergency and mass communication solutions can help ensure organizations effectively communicate with stakeholders during all types of incidents, from pandemics to natural disasters, extreme weather, evacuations, active assailants, and other emergencies and security threats.
Security magazine spotlights some mass notification and emergency communication solutions that can help bolster emergency management and preparedness.
---
AlertMedia
Improves Employee Safety and Crisis Response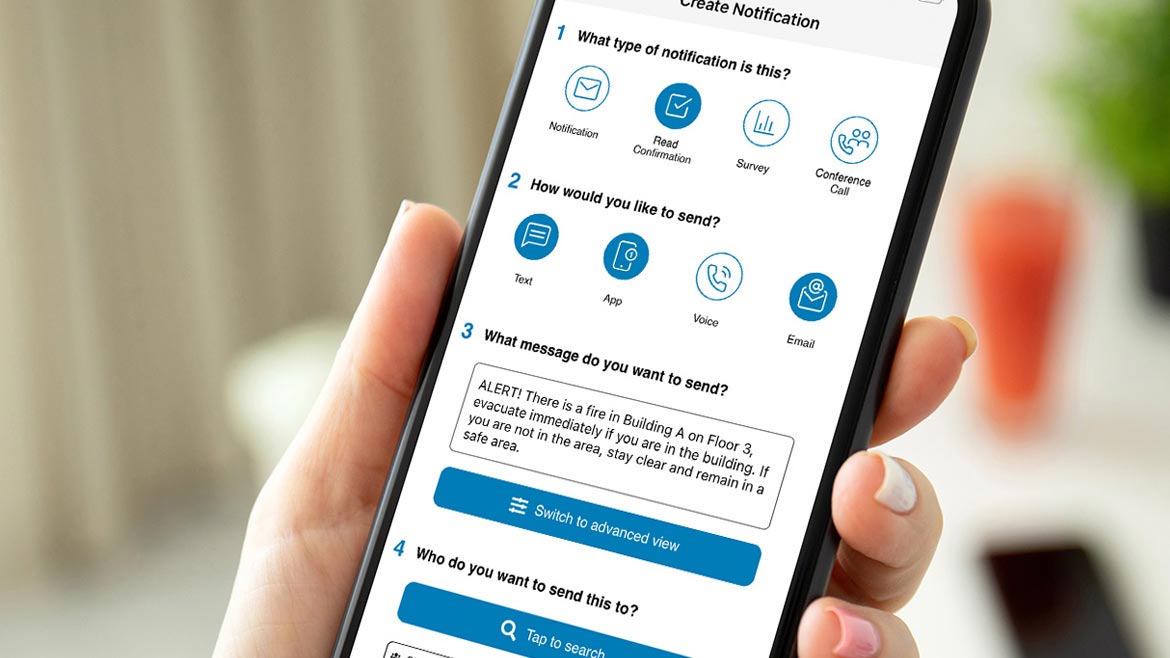 AlertMedia's emergency communication software integrates with internal systems and connects security teams and the entire organization to enable enterprise-wide communication, interact with audiences, and confirm a resolution. With the software, security teams can send messages via text, email, mobile app notification, voice call, Slack, desktop or social; facilitate two-way communication; confirm delivery with real-time insights; manage critical events in one location; monitor threats near employees; and mobilize a coordinated response. Image courtesy of AlertMedia
Find out more at www.alertmedia.com
---
BlackBerry
Helps Recover From Critical Events and Emergencies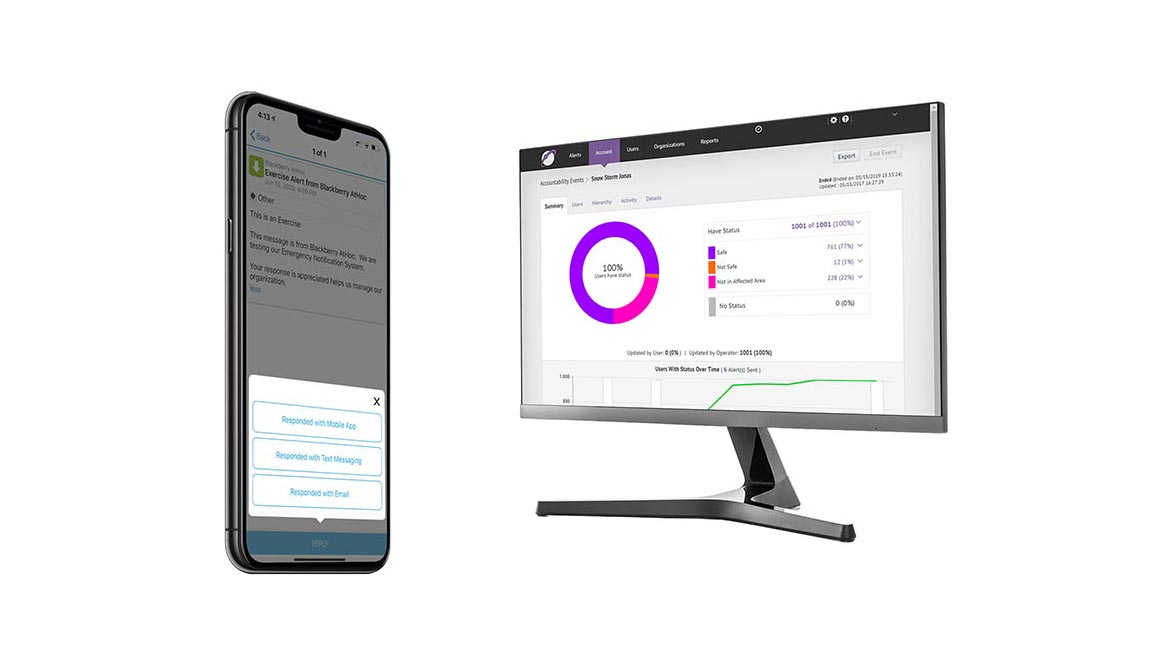 BlackBerry AtHoc is a crisis communications solution for federal, state and local governments, public safety and law enforcement agencies and schools. The solution helps organizations prepare for, respond to and recover from critical events and emergencies, as well as establish and maintain crisis communication capabilities. BlackBerry AtHoc Managed Service provides users with 24/7 crisis management communications, alerts and support, including the option to send alerts on the user's behalf, so that they can focus on essential day-to-day business. Users may also exchange notifications with other government agencies and commercial enterprises using the BlackBerry AtHoc platform, helping increase the benefit of the communications of all participating organizations. Image courtesy of BlackBerry
Find out more at www.blackberry.com
---
Everbridge
Enhances Organizational Resilience During Emergencies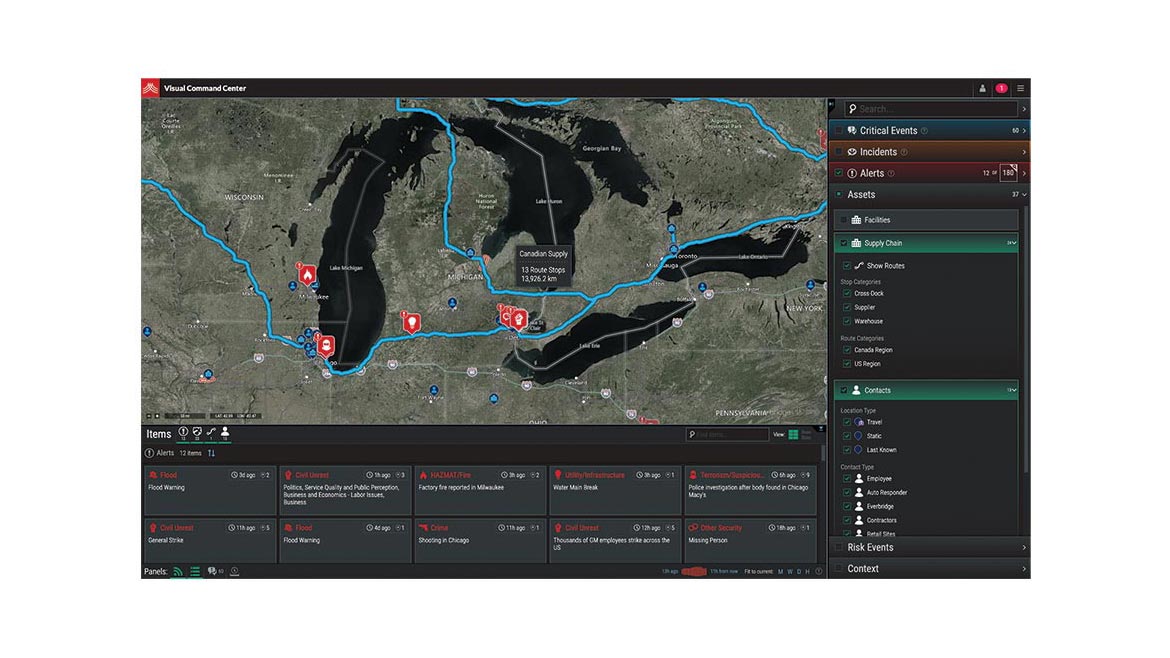 The Everbridge Critical Event Management Platform allows organizations to assess and identify events; locate key personnel and affected assets; standardize actions to reduce the mean time to respond/repair; and analyze response performance. The software can help improve organizational resilience by combining real-time monitoring, correlating threats to important assets, anticipating risks, automating response activities, and enabling team collaboration globally. During emergencies, the software can help organizations make strategic data-driven decisions, enable and protect revenue streams, fulfill duty of care, protect brand and reputation, and help keep people safe and operations running. Image courtesy of Everbridge
Find out more at www.everbridge.com
---
Honeywell International
Improves Situational Awareness With Alarms and Maps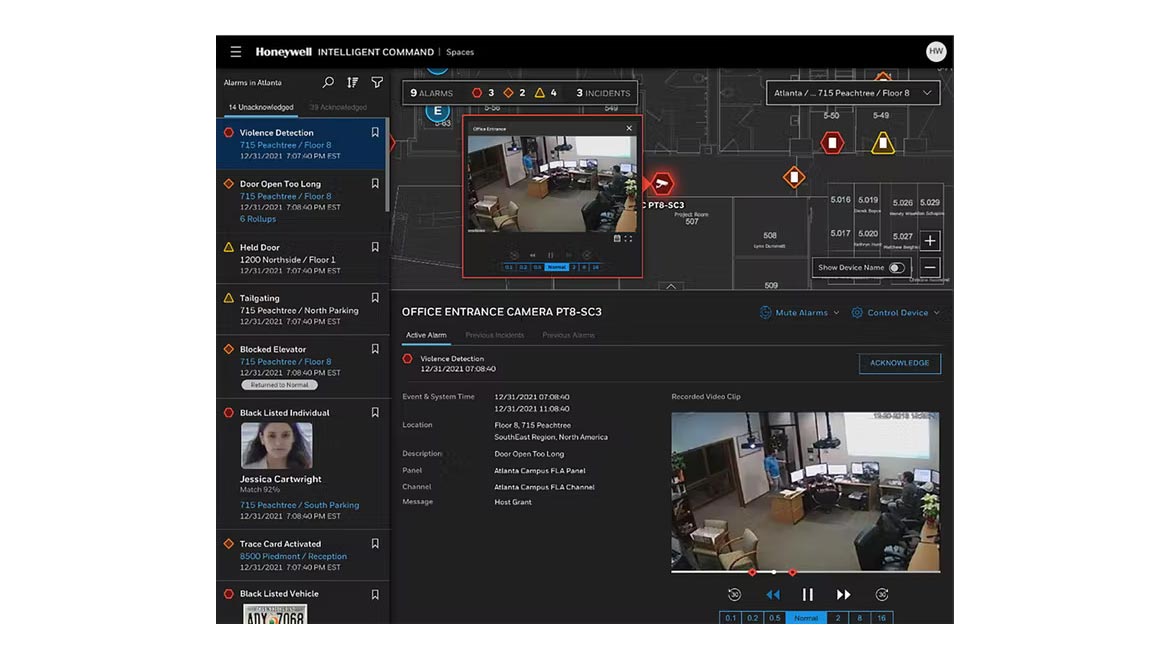 Honeywell Pro-Watch 6.0, the latest iteration of its Pro-Watch Integrated Security Suite, provides automated incident workflows and system health dashboards to help reduce operational costs and enable stronger compliance needed for highly regulated industries, without adding work to security teams. It also provides information-driven focused responses to help improve uptime. New features include:
Improved situational awareness: allows security operators to access incident reports with evidence attachments; operators can also manage both access and video control through a unified mobile app.
Increases productivity: features an alarm management allowing operators to search, filter and rollup events by severity and time.
Improves ease of integrations with open platform: integrates across Honeywell access control platforms and features native integration to Honeywell Vindicator panels, offering military-grade intrusion detection capabilities. It also works with third-party platforms including latest version of Idemia Morphowave biometric readers.
Image courtesy of Honeywell
Find out more at www.honeywell.com
---
OnSolve
Delivers Critical and Time-Sensitive Security Alerts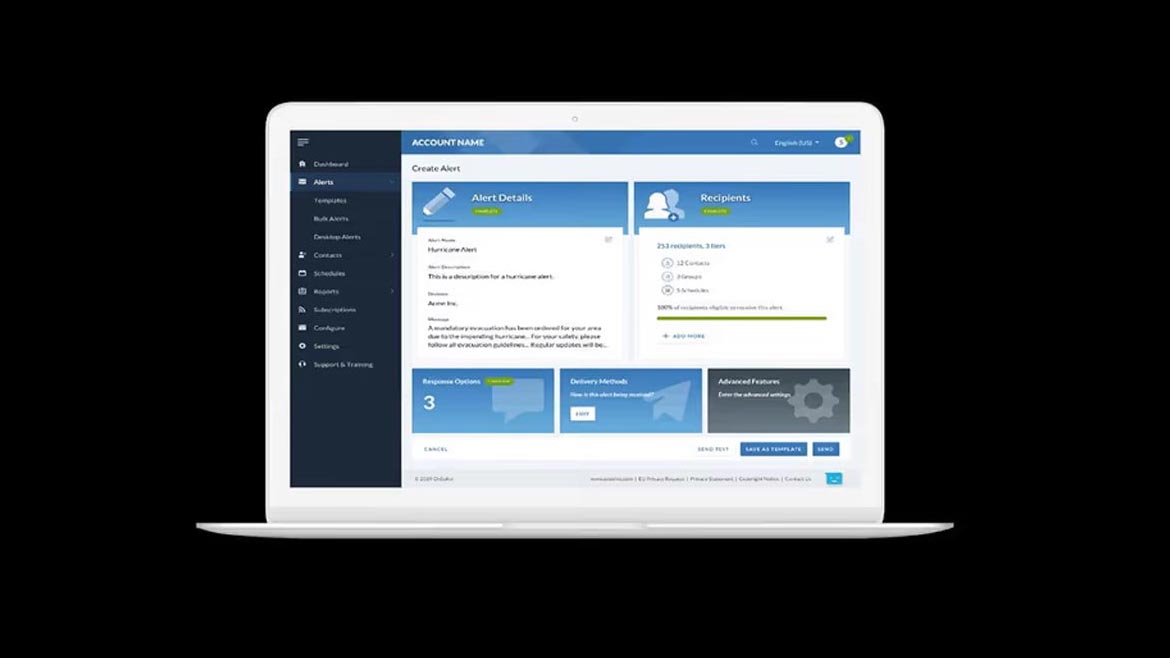 The OnSolve Platform for Critical Event Management offers an integrated suite of products: OnSolve Risk Intelligence, Critical Communications and Incident Management. The platform leverages machine learning and artificial intelligence (AI) to ingest thousands of verified data sources to identify critical events and deliver alerts to stakeholders. With the platform, organizations can activate crisis response plans; filter out irrelevant data so staff can monitor only critical events that impact their people, places and property; target alerts to desired people; and improve response times so users can activate their business continuity plans and collaborate from various locations. Through the OnSolve integration engine, users can orchestrate tasks such as wellness checks and alerts to impacted areas, disable building access and more. Image courtesy of OnSolve
Find out more at www.onsolve.com
---
Rave Mobile Safety
Optimizes Emergency Response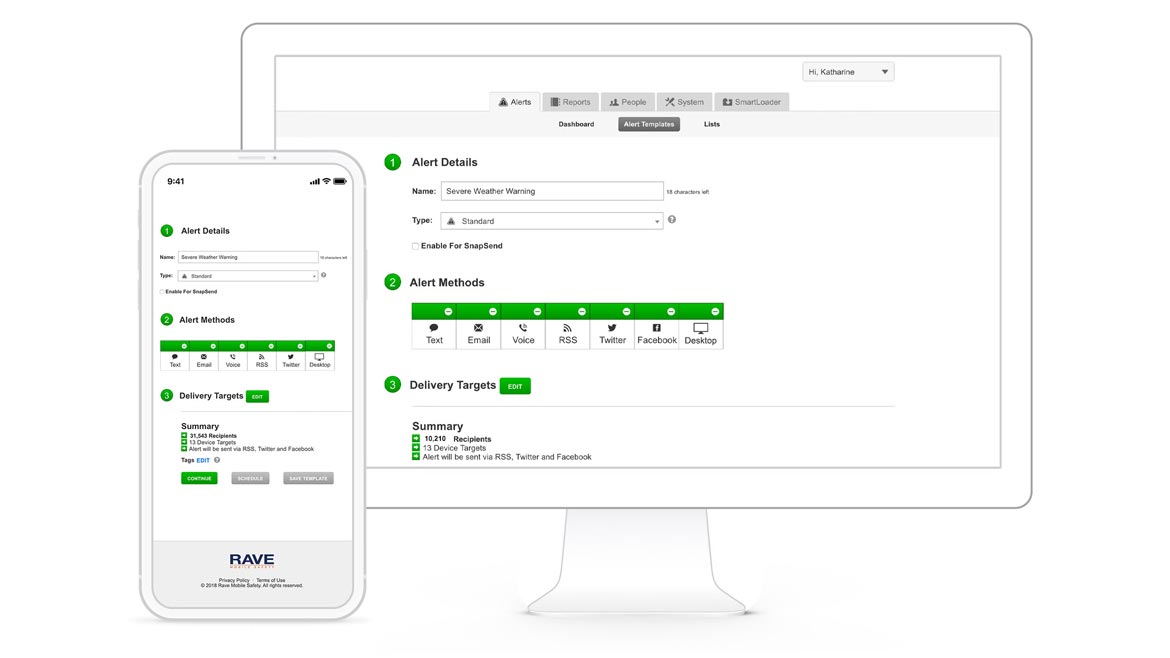 Rave Mobile Safety's critical communication and collaboration platform is a mass notification system, with which users can send out multimodal notifications through an interface from any internet-connected device. From everyday usage to a catastrophic event, administrators can send a message to residents, students, faculty, employees and guests through multiple channels of communication (text, email, desktop, voice, IPAWS-OPEN, WebEOC, public address systems, social media, digital signage, Smart911 app, etc.). The alert system can be integrated with IPAWS for state and federal alerts and can be configured to send emergency communications in multiple languages. Image courtesy of Rave Mobile Safety
Find out more at www.ravemobilesafety.com
---
Singlewire
Mass Communication Reaches People On-Premises Via Mobile Devices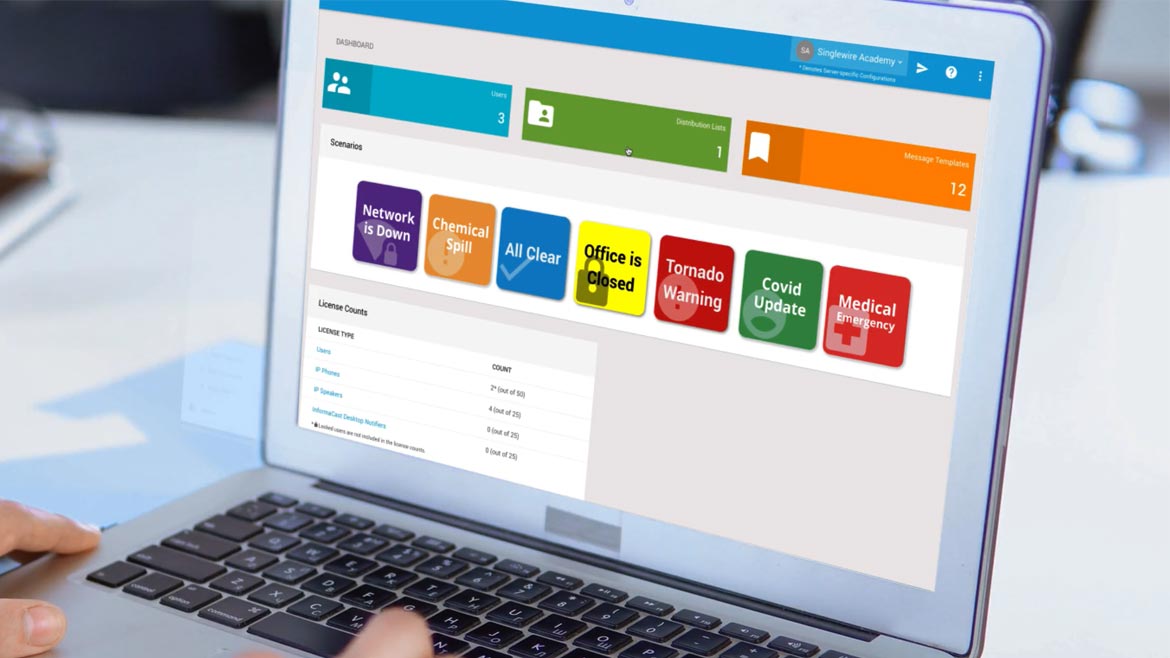 Singlewire InformaCast is an emergency notification system that can be utilized as a situation management, mass notification and crisis communication tool. It is configured for several uses, including active shooter scenarios. Organizations can share alerts and trigger lockdowns, monitor live feeds from the National Weather Service and trigger an emergency notification when severe weather is approaching the area of interest; trigger InformaCast from phone soft keys, call buttons, keyboard function keys and low-voltage relay buttons to notify the proper personnel in case of an emergency; notify key personnel when 911 is dialed and listen to near real-time recordings. With integrations, users can trigger mass notifications to and from other physical systems, including fire alarms, light control systems, entry access systems, eyewash stations and AED cabinet doors. Image courtesy of Singlewire Software
Find out more at www.singlewire.com
---
Speco Technologies
Integrates With Active Shooter Detection Systems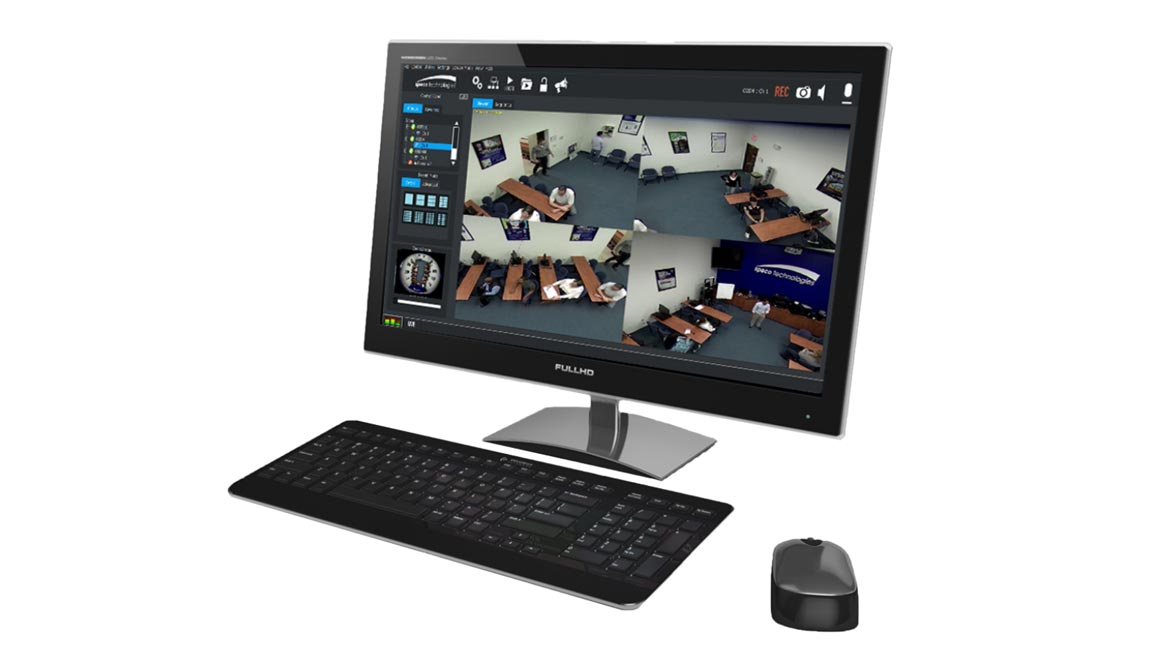 Speco Technologies' SecureGuard is a video management software (VMS) that offers an active shooter detection system. Its Active Shooter System is integrated with gunshot sensors to allow businesses, schools, events and venues to respond by using surveillance video with mass notification capabilities. Gunshots can be identified by their audible, infrared and concussive emissions. Within seconds of detecting a gunshot, SecureGuard can bring up live images of the shooter and alert security personnel to their location, as well as send text message alerts to mobile devices. The solution features E-Maps, camera linking, pre/post-alarm recording and real-time events. Image courtesy of Speco Technologies
Find out more at www.specotech.com
---
Talkaphone
Allows for Emergency Broadcast in Large Areas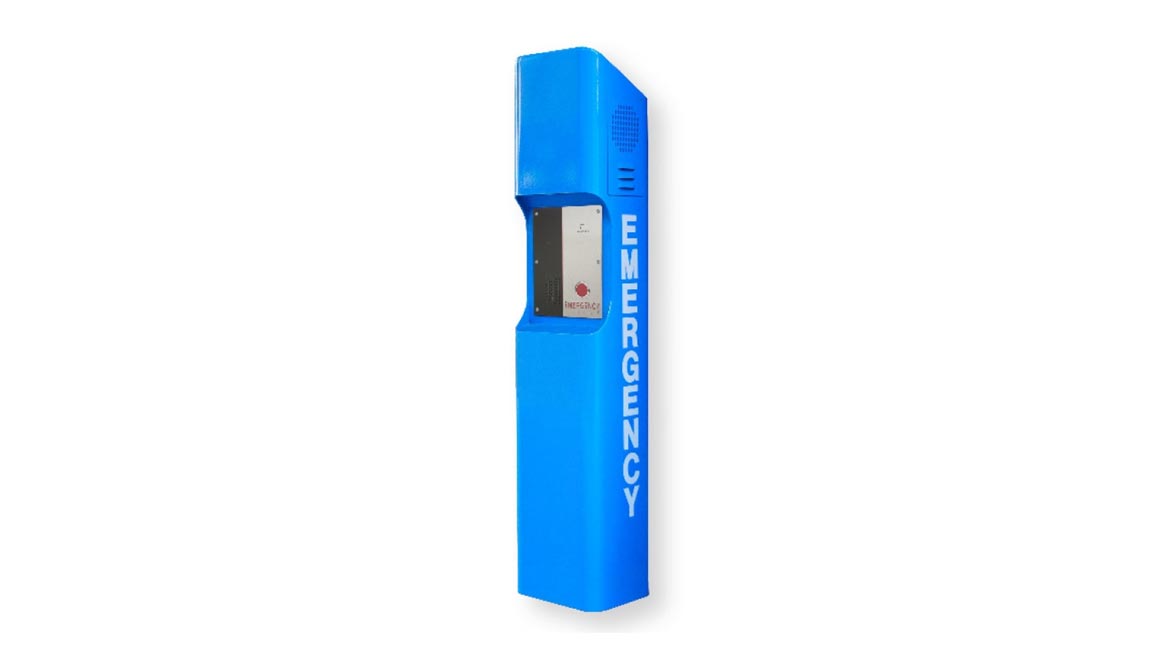 Talkaphone's Pedestal Mount Emergency Phone Station is a security solution for remote and high-risk areas where wide-area audio broadcast is desired. The unit can be used as part of the Talkaphone's Wide-Area Emergency Broadcast System (WEBS) to notify people of an event. The vandal-resistant pedestal deters crime while offering contemporary architectural styling. Emergency calls can be placed with a push of a button. The emergency phone faceplate is illuminated for clear visibility and can be used at university and college campuses, parking facilities, shopping malls, medical centers, industrial campuses and transit facilities. Image courtesy of Talkaphone
Find out more at www.talkaphone.com
---
Vismo
Enables Two-Way Notification During Emergencies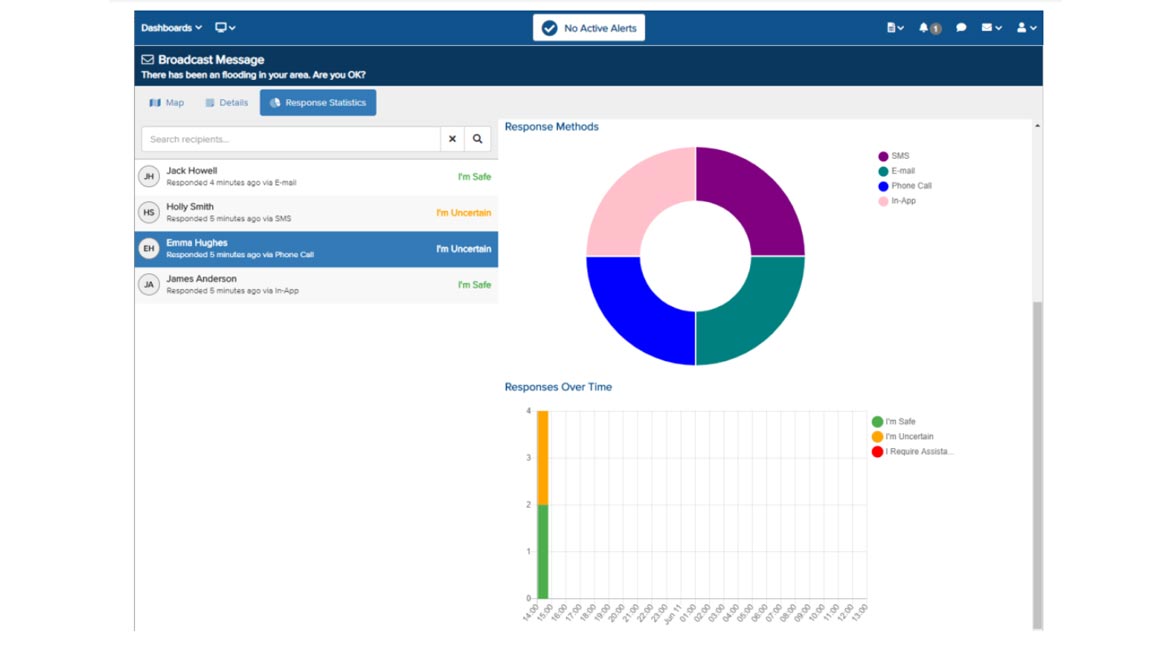 Vismo's Mass Notification and Incident Management Capabilities in the Mobile Tracking Apps and Secure Portal enable organizations to communicate critical information to stakeholders. The system allows enterprises to send two-way notifications to individuals or groups to keep them informed before, during and after critical events. Using integrated live intelligence feeds from external sources into Secure Portal, operations teams can monitor and manage travelers in incident areas using one platform. Incident Management enables operations teams to identify travelers in a crisis based on geographical location, informing them of the situation using Mass Notification. An Incident Dashboard displays the incident location with the identified travelers in the location. Image courtesy of Vismo
Find out more at www.vismo.com
---
For more articles on mass notification and emergency preparedness and response strategies, visit: