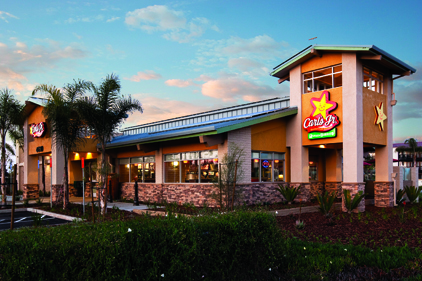 CKE Restaurants Holdings, Inc., which has more than 3,300 restaurant locations in 42 states and in 28 countries, needed a solution that allowed them to record quality video that integrated with their existing satellite uplink. 
They deployed OpenEye E-Series recorders in 900 Carl's Jr.® and Hardee's® restaurants nationwide. "With OpenEye, we were actually able to do in five weeks what originally had been attempted in over three years," said Anne Sullivan, vice president of asset protection & safety at CKE.
As a result of their ability to connect to surveillance video remotely via satellite, they have been able to impact food costs through case resolution and restitution. "Investigations that used to take up to eight hours can now be accomplished in less than two and with much better video quality," said Sullivan.
Operational excellence is extremely important to the day in, day out operations of CKE's business. Sullivan said, "Most beneficial is OpenEye's video connection and the user friendliness our field partners experience. Additionally, using their ReportStar health monitoring system, we are able to be proactive, as opposed to reactive, when managing the company-wide system."
Looking toward the future, CKE is focused on its partnership with their integrator, SSD Systems and OpenEye. "As a result of our partnership, we were able to achieve excellent results," said Sullivan. "We look forward to strengthening it by maximizing the benefits with OpenEye's SaleGuard POS integration."
For more information about OpenEye, please visit www.openeye.net.