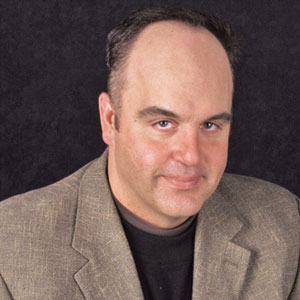 Guy Grace
Last year, on December 14, 20-year-old Adam Lanza fatally shot 20 young children and six adults at Sandy Hook Elementary School in Newtown, Ct. It was the second deadliest mass shooting by a single person in American history, after the 2007 Virginia Tech massacre, and the second deadliest mass murder at a U.S. elementary school. As a mother of two young children, I am still anguished over "Newtown," as the events are often referred to. Guy Grace is, as well.
Grace is Manager, Security and Emergency Planning for the Littleton, Colo. Public School District. The state of Colorado has been heavily involved in gun control, with very public recalls of three state senators who supported tougher gun control laws.
Did Littleton Public School District (LPS) do anything specific after Newtown?
Yes, several things. We increased barriers and implemented "Buzz In" at LPS Elementary and Middle Schools within 70 days after Newtown. We used PSIM software that we had in place to control any door, we developed a training manual, and I made a presentation to our Superintendent staff.  A "Buzz In" statement was developed, and we communicated to the schools and parents across the district.  Job duties were modified, and training was provided for the employees involved, all in 70 days at 27 sites. At high schools we have reduced entrances, shifted security assignments, and our SROs have changed their tactics. We are in the process of piloting biometric card readers at our high schools to secure the building more completely. 
Second, as is standard, each year we look at our emergency plans, security practices and procedures. Last summer we completely updated our emergency and Incident Command Plan. We also updated 2,500 classroom emergency action plans and distributed them to the schools. And we looked at responses to a potential active shooter. LPS also provided every area police officer or a potential responder an access badge that allows them to come and go through any school access points. In evaluating our potential response times to an active shooter, we were very relieved that we would have rapid or immediate response to an active shooter situation in our district. That response is to neutralize the threat. We are also developing mutual agreements with our sheriff and police department on possibly putting rifle safes inside the SRO school offices. The thought is that the SRO could access a more effective patrol rifle if an active shooter situation arose. However, implementations like this can be very disturbing to some people in the community, so it is important that all sides understand the intents and benefits of such an implementation.
How do you balance gun control legislation and your role?
The legislative impact is very small. However, I have been involved in situations where users of BB guns and other items are lucky that they are still breathing or were not seriously injured when they were confronted by law enforcement or security. I commend our SROs, who have dealt with such situations in the past, for recognizing the threats and responding appropriately. Conceal-carry holders are not people who tend to break the law, and as a security professional, I do not worry about them. I do worry about the criminals who care less about the laws. However, it is tough to know who is carrying a weapon regardless of where you are. 
Do you feel that students or their parents (i.e. custody issues) are a greater security risk?
Over the last six years we have seen a 52-percent increase in the number of responses to disgruntled parent issues. In the 2012-2013 school year, parent disturbances surpassed student disturbances. There is an obvious risk for violence from an adult for security; however, de-escalation is emphasized in our responses. We practice de-escalation, and security often sits in on meetings and other activities with parents who have had outbursts.
What do you believe that CSOs in other areas can learn from what happened in Newtown? How can more information be shared?
In Colorado we have had our share of tragedies, and we have learned from them. When the Aurora movie theater shooting took place, our district crisis team helped with the response for psychological/counseling on a volunteer basis. Since the Columbine tragedy, cooperation between law enforcement and school districts dramatically changed. Many lives have been saved by that cooperation in both threats and suicide intervention. One thing that has given me great pride is seeing someone who was in distress as a child/teen later as an adult doing well and contributing to society.
I recommend that other security leaders carefully look into their businesses and encourage an all-hazards response to emergencies. Encourage the cooperation with law enforcement. There are many ways to get involved in the big picture. Provide your partners your emergency plans and sign mutual agreements… all of our businesses have expertise and resources that would be valuable in an emergency. However, our main goal should be to avoid the act of violence.