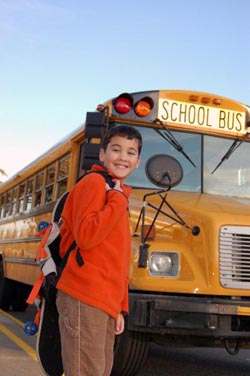 The Houston Independent School District has found its video security system helpful for protecting both students and property.
"Safety Above All Else" has always been Houston Independent School District's (ISD's) number one core value. As the largest public school system in Texas and the seventh largest in the United States, the district is dedicated to providing every student the best possible education.
To meet those values, the school board, superintendent, police department and district staff have worked tirelessly to ensure the safety and security of all who attend district schools and facilities and district-related events.
While violence and vandalism is a reality that school security professionals and school leaders live with every day, the majority of Houston ISD school campuses are not overwhelmed with this type of violence. Most campuses today are much like those from decades ago: safe, comfortable, enjoyable and filled with curious, eager students there to learn.
Still, incidents related to student and facility safety are an important part of everyday operations and require innovative solutions. One of the principal responsibilities of any school is to provide a safe and secure environment where students can further their intellectual growth.
Some of the ways Houston ISD addresses safety and security are outwardly apparent
such as counseling programs aimed at Stranger Danger, no bullying and cyber bullying to name a few. More than 10 years ago, when it became apparent that video surveillance and building access control would help to deter incidents, resolve conflicts and protect people and property, Houston ISD began researching the security market for products that met stated criteria. By design, they were looking for systems that were based on an open standard to allow for the integration of future technologies.
They soon came to realize that their answer was a system that could also handle a large campus, with multiple locations and an extraordinary number of cameras managed from a single physical location.
The school district considered several products and, after extensive testing, chose Salient Systems to provide the video surveillance solution and Continental Access for building access control. From an initial installation in a few schools across the district to today's full district deployment, Houston ISD has successfully deployed more than 500 card readers, and more than 12,000 cameras supported by 700-plus servers designed in a token ring network across 300 schools, offices, parking lots and bus barns.
CompleteView video surveillance software monitors and manages every camera in the network. It acts as a "force multiplier" for campus police and security officers. Cameras capture activities that officers may not and is available and accessible 24/7. Live video is available to provide real-time information for crisis management; officers can know what is happening before they enter a building or facility and it reduces safety risks in parking areas, cafeterias, lecture halls, large social gatherings and athletic events.
Technical issues are paramount with the deployment and support of an installation this size. One type of camera, the Nuvico infrared, 360-deg. dome camera proved to be one of the most effective. Cameras are installed in hallways, computer rooms, entry and exit doors, cafeterias, libraries, main office buildings, gymnasiums and every swimming pool.
In keeping with its stated goal to provide a safe environment, the Houston Independent School District continues to create a safe environment conducive to learning for all students and staff alike.