Security Newswire
Tidiks Appointed President of 2013 CSO Roundtable Advisory Board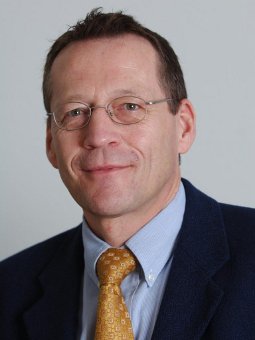 Thomas Tidiks, CPP, Group Chief Security Officer at Zurich Insurance
Thomas Tidiks, CPP, Group Chief Security Officer at Zurich Insurance in Switzerland, has been appointed to the presidency of the CSO Roundtable Advisory Board for 2013, according to an ASIS International press release.
Tidiks is one of the founding members of the Roundtable, which began accepting members in April 2008. He served as vice president, as well as co-chair of the Membership Committee, in 2012. He becomes the first non-North American to head the Roundtable in its five-year history, a year after Eduard Emde, CPP, became the first non-North American to serve as the president of the Roundtable's parent organization, ASIS International, the press release states.
The CSO Roundtable of ASIS International is a private group designed to meet the needs of senior security professionals from the largest and most influential organizations in the world. The Advisory Board of the Roundtable helps set the strategic direction of and establish goals for the organization.
Elected as vice president of the CSO Roundtable Advisory Board was Rick Kelly, CPP, Director, Global Security, Ingersoll Rand of North Carolina. Kelly will take the reins as president of the Advisory Board in 2014.
Three new members have replaced exiting members on the board for 2013. The new members are:
Dan Consalvo, CPP, Manager Corporate Security, State Farm Insurance, Bloomington, Ill.
Mike Howard, Chief Security Officer, Microsoft Corporation, Redmond, Wash.
Ty Richmond, CPP, Senior Vice President, Global Security, Sony Pictures, Culver City, Calif.
The other members of the nine-person body are:
Russell Cancilla, Vice President & Chief Security Officer, Baker Hughes, Inc., Houston, Texas
Bryan J. Fort, CPP, Director of Corporate Security, McCormick & Company, Inc., Sparks, Md.
Edward McDonough, CPP, Director, Corporate Security, Tyco International, Boca Raton, Fla.
William Phillips, VP, Chief Security and Safety Officer, CNA Financial, Chicago, Ill.
The CSO Roundtable will hold its 6th Annual Spring Conference, Lessons Learned. Problems Solved, March 4-5, at the University Club in Chicago, Ill. Argo author Tony Mendez will keynote the event, which is open to CSO Roundtable members and those eligible to join. Learn more online at www.csoroundtable.org.


I want to hear from you. Tell me how we can improve.