Industry Innovations
Offers Six Options of Ruggedized Cameras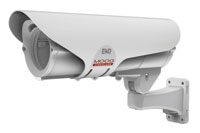 There is a variety of rugged environments that require surveillance, and cameras in these areas must withstand contaminants, chemicals, corrosion, bullets, impacts, flammable gases and dust. This series of HD, PTZ cameras have been hardened to prevent effects from food-processing debris, sea air or heavy vibration from affecting video quality or network connections. The electronics inside can operate within a temperature range from -58 to 165 degrees Fahrenheit. The six models include: Anti-Corrosive; Bullet-Resistant; Explosion-Proof; Impact-Resistant; and Surface Mount.
Find out more at www.videoalarm.com


I want to hear from you. Tell me how we can improve.