Cyber Security News
Cyber Security -- Staffing
Study: 63 Percent of Companies' IT Departments are Understaffed
A new survey found that 63 percent of companies struggle with understaffed IT departments, and 51 percent are unable to find people with the right skills, leaving their enterprises open for risk of cyber attacks.
The survey, conducted by Forrester Consulting on behalf of IBM, sourced answers from 2,400 North American and European enterprise executives and technology decision makers. Of those:
72 percent battle escalating and evolving threats
75 percent struggle to help the business make the right internal priority choices
68 percent have little time for proactive and preventative projects due to existing responsibilities
53 percent come up short because new resources are hard to find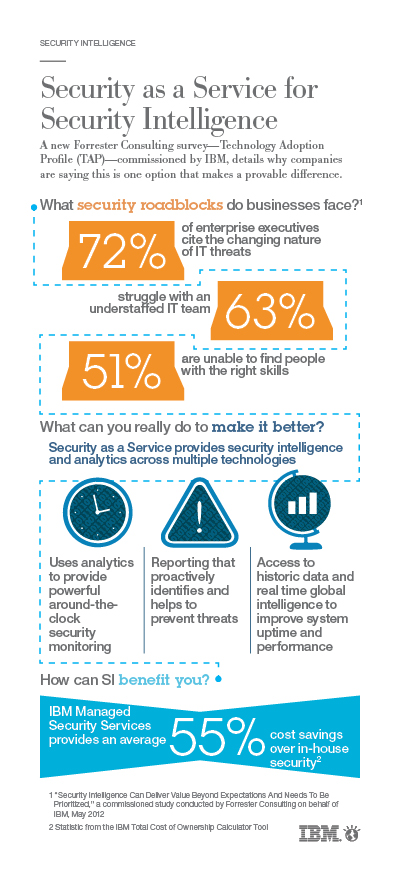 Infographic courtesy of IBM


I want to hear from you. Tell me how we can improve.