Each year, Security magazine honors top security executives who positively impact the security industry, their organization, their colleagues and their peers. They change the security landscape for the better. They are nominated by their colleagues and associates, and they are chosen based upon their leadership qualities and the overall positive impact that their security projects, programs or departments have on their shareholders, organizations, colleagues and general public. This year's Most Influential is organized by eight categories: Corporate Security Practitioners; Cities, Counties, States Security; NGO Security; Information Technology/Cyber Security; Government Security; Security Organizations; Think Tanks/Universities and Defense Sector Security.
Congratulations to the Class of 2012 Most Influential People in Security.
A special thanks goes to Lynn Mattice, Jerry Brennan and the Security Executive Council staff, who were our project partners and who provided subject matter expertise and research.
Corporate Security Practitioners
Jana Monroe
Director of Corporate Security, Business Resilience
Southern California Edison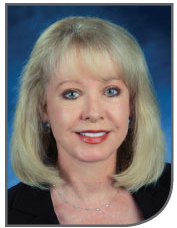 Jana Monroe
Jana Monroe is the Director of Corporate Security and Business Resilience for Southern California Edison, headquartered near Los Angeles. SCE is one of the nation's largest investor-owned electric utilities, providing power to 13 million homes and businesses over a 50,000 square mile service territory, encompassing 11 counties in central, coastal and southern California. In this capacity, Monroe and her organization ensure the personal security of 18,000 employees through background checks, badge and access control, threat management, workplace violence prevention, incident investigation and executive protection, both at home and abroad. Other programs under her leadership protect more than 110 occupied facilities and all of the company's critical electric facilities with security and surveillance technologies. Monroe also directs SCE's emergency preparedness and business continuity planning programs that mitigate the potential for loss of life, productivity or corporate resiliency in the face of natural disasters, terrorist acts, public health crises or other emergency events. She has more than 20 years experience as a Special Agent with the Federal Bureau of Investigation. In her law enforcement career and again at SCE, Monroe is a cultural change agent, creating a strategic environment that is proactive, predictive and preventive.
John O'Connor
Executive Vice President, Corporate Risk and Security
Fidelity Investments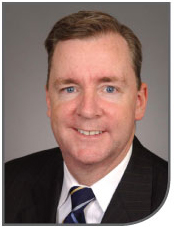 John O'Connor
John O'Connor is Executive Vice President, Corporate Risk and Security for Fidelity Investments, a provider of investment management, retirement planning, benefit  outsourcing and other financial products and services to more than 20 million individuals, institutions and financial intermediaries. O'Connor has overall responsibility for both the Procurement and Security functions within Fidelity. His recent work on third party oversight has become a collaborative across the security profession including retailers, IT and consumer goods companies that are reviewing their organizations purchasing or resource planning processes for both fraud and compliance related risks. And it transcends the security role to support a vital business function and increase all stakeholders' trust of the organization's brand and operations.  At Fidelity, O'Connor's business background enables cultural buy-in to security's risk management policies and processes. His influence has led to innovative programs, such as supporting an independent developer organization that identifies online fraud risks, such as phishing, and shares their countermeasures across the industry, reducing the overall rate of customer fraud and loss in the financial services industry. His intelligence and enthusiasm builds consensus and garners support for important industry organizations, such as the National Law Enforcement Museum, where he serves on their CSO Leadership Committee.
Joseph Petro
Joseph Petro
Executive Vice President and Managing Director
Citigroup Security and Investigative Services
Joe Petro is the Executive Vice President and Managing Director of Citigroup Security and Investigative Services. Petro has been instrumental in leading a number of key security organizations. He is past co-chairman of the United States Department of State's Overseas Security Advisory Council, past President of the International Security Management Association and past co-chairman of the FBI's Domestic Security Alliance Committee. He also served for 23 years as a special agent in the United States Secret Service; 11 of them with presidents and vice presidents. For four of those years he stood by the side of Ronald Reagan. Following his career as a United States Navy Lieutenant, during which he patrolled the rivers and canals along the Vietnamese-Cambodian border, he worked his way up through the Secret Service to become one of the key men in charge of protecting the President. In 1993, Petro joined Travelers Group, Citigroup's legacy company, as Director of Corporate Security. From 1971 to 1993, Petro was a special agent and senior executive with the United States Secret Service where he served in numerous operational and management positions. He supervised the Presidential and Vice Presidential protective divisions and the Washington Field Office. Earlier in his career, Petro had been assigned to investigations, intelligence, training, internal affairs and public affairs.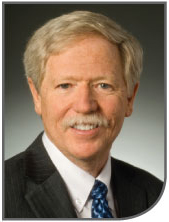 James F. (Jim) Snyder
James F. (Jim) Snyder
Global Security Manager
ConocoPhillips
James F. (Jim) Snyder is Chief Security Officer for ConocoPhillips, an international, integrated energy provider based in Houston with major operations in more than 40 countries. Within two years of his appointment, he transformed the corporate security function to achieve and retain Tier 3 status, the top Customs Trade Partnership Against Terrorism program rating by the U.S. Department of Homeland Security through initiation of innovative programs while maintaining low operating costs. He co-led Hurricane Katrina emergency response at the company's devastated 250,000 BPD Louisiana refinery, located displaced employees and assisted first responders. Snyder also facilitated a Green Zone meeting between the Iraqi Minister of Oil and the Chairman/CEO of ConocoPhillips, the first Fortune 500 CEO to visit Baghdad after Operation Desert Storm. He has achieved top 10 percent employee satisfaction ratings in every corporate employee climate survey; has recruited and retained a very responsive, multi-lingual and diverse workforce and has maintained 100 percent company compliance, including submission of all regulatory filings under the Maritime Transportation Security Act, CFAT Standards, TWIC and dozens of federal, state, foreign and international laws and regulations. Prior to joining ConocoPhillips, Snyder was Director of World Wide Security for Apple Computer and Vice President, Corporate Security for Exodus Communications.
John Smith
Group Resilience Director
Prudential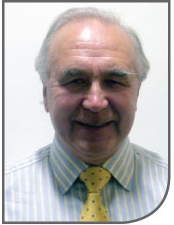 John Smith
In 40 years of risk executive experience, John Smith has made a significant impact on the security industry internationally. A 20-year career at Prudential with responsibility for all aspects of security worldwide has allowed him to become an expert at making security and resilience part of the business process, rather than an adjunct. Beyond Prudential, Smith has worked tirelessly to professionalize the security industry and build partnerships at home and across the pond. He is a former President of the International Security Management Association, a Council member of the Overseas Security Advisory Council, and former Chairman of the Risk and Security Management Forum. He is a founding Fellow of the Security Institute and a board member of the Cross-Sector Security and Safety Communication project dealing with business resilience during the 2012 Summer Olympics. Smith elevated security standards and qualifications across the U.K. as Chairman of the Security Industry Lead Body. He was Chairman of the Certification Committee of the Inspectorate of the Security Industry and as such gave evidence to the House of Commons Home Affairs Select Committee on regulation of the security industry. He was also a member of the Cranfield University Advisory Board on the Corporate Security element of their Masters degrees.
Cities, Counties, States Security
Miki Calero
Chief Security Officer
City of Columbus, Ohio
Miki Calero
Miki Calero is Chief Security Officer (CSO) for the City of Columbus, Ohio. As the city's senior security executive, he establishes and leads the enterprise security risk management program for protecting the 15th largest metropolitan cyber and communications infrastructure in the United States. He has 21 years of leadership experience across the public and private sectors, and his responsibilities have included protection of information systems, physical assets and critical infrastructure in strategic, tactical, and operational capacities. With a vision of physical and cybersecurity convergence, he relentlessly forges relationships, establishes public-private partnerships to maximize unified security capabilities and promotes a holistic approach to security as speaker at national events and frequent writer for security publications.
A U.S. Army Major and aviator, he earned a Bachelor of Science in Aviation Technology from Embry-Riddle Aeronautical University and a Master of Arts in Computer Resources and Information Management from Webster University.
Miki has been designated a Certified Information Security Manager (CISM) by the Information Systems Audit and Control Association (ISACA), and a Project Management Professional (PMP) by the Project Management Institute (PMI).
NGO Security
Dominic Crowley
Founding Charter Chairman of the Board of Directors
International NGO Safety and Security Association (INNSA)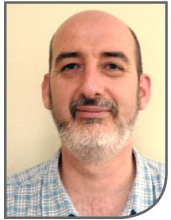 Dominic Crowley
Dominic Crowley has worked in the aid sector for more than 20 years. He is the Founding Charter Chairman of the Board of Directors for the International NGO Safety and Security Association (INNSA). INSSA plays a significant role in providing security and safety guidance to the humanitarian aid and development community around the world. INSSA is committed to improving the quality and effectiveness of safety and security for humanitarian relief and development assistance workers operating in complex and dangerous environments around the world. He currently works for Concern Worldwide in Dublin, Ireland and has been the Head of Concern's Emergency Unit for the last 10 years. Prior to taking up this position, he worked for Save the Children UK in Somalia, Liberia, south Sudan and the Rwandan refugee program in Tanzania. In his current role, he is responsible for establishing and ensuring the maintenance of effective security management processes in all of Concern's countries of operation through the development of policy, the articulation of good practice, the development and delivery of a variety of security-related training courses, and conducting field security audits and assessments to ensure that country program security management practice is commensurate with and adaptable to changing levels of threat.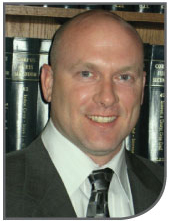 Tim McAtee
Tim McAtee
Deputy Director of Global Security
International Medical Corps
Tim McAtee has been involved with NGO security management at a global level for almost a decade. He has helped form the foundation for NGO security standards, led industry-wide initiatives and ensured his organization's global security risk framework continues to safely facilitate critical lifesaving operations across the globe. McAtee built and managed the implementation of the global security infrastructure for IMC. Starting from scratch in 2006, he developed an enterprise-wide framework to ensure the integrity of IMC's lifesaving work across 36 countries. He has designed and instituted an in-house security incident management system and analysis database that rivals commercial products, and has successfully incorporated a security funding strategy into all phases of program development – ensuring security is sufficiently represented. From significantly reducing loss, to building a stronger audit readiness, his analysis of the fiscal impact of security incidents and value of specific security interventions has demonstrated the business case. In addition to the achievements he has made for his organization internally, McAtee has become a recognized leader in the NGO security community. He has demonstrated consistent and effective leadership within several working groups, steering committees, associations and advisory groups that cover the entire spectrum of the NGO security community as well as the larger development industry.
Information Technology/Cyber Security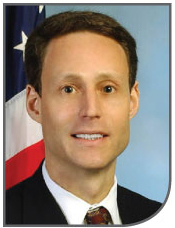 Steven R. Chabinsky
Steven R. Chabinsky
Deputy Assistant Director
Federal Bureau of Investigation, Cyber Division
The Cyber Division manages all FBI domestic and international investigative and outreach efforts focused on protecting the United States from cyber attacks, cyber espionage, online child exploitation, Internet fraud and other high-technology crimes. In 2009, Chabinsky completed a joint duty assignment with the Office of the Director of National Intelligence (ODNI) where he served as the Chair of the National Cyber Study Group, the Director of the Joint Interagency Cyber Task Force and Acting Assistant Deputy Director of National Intelligence for Cyber. In these roles, he assisted the Director of National Intelligence in fulfilling his obligation to coordinate, monitor and provide recommendations to the President regarding the implementation of the activities and programs that comprise the President's Comprehensive National Cyber Security Initiative (CNCI). Prior to that, Chabinsky served as Chief of the FBI's Cyber Intelligence Section. Chabinsky joined the FBI in 1995 as an attorney in the Bureau's Office of the General Counsel. In 1998, Chabinsky became Principal Legal Advisor to the National Infrastructure Protection Center (NIPC) and later served as senior counsel to the Cyber Division. Chabinsky played a prominent role in the development of InfraGard, an information sharing and analysis partnership to enhance nationwide cooperation between the private sector, academia, and federal, state, and local government agencies.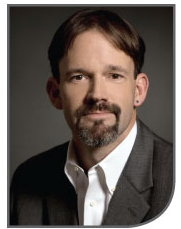 John Stewart
John Stewart
Senior Vice President and Chief Security Officer
Cisco Systems, Inc.
Throughout his career spanning more than two decades, John Stewart has led or participated in security efforts ranging from elementary school IT design to national security programs. A heavily sought public and closed-door speaker, blogger to blogs.cisco.com/security and 2010 Federal 100 Award recipient, Stewart's drive is simple: results. As Vice President and Chief Security Officer for Cisco, Stewart leads the security operations, product security, and government security functions. His team focuses on global information security consulting and services, security evaluation, critical infrastructure assurance, source code security, identification management and special programs that promote Cisco, Internet, national and global security. Stewart is an active member in the broad security industry. Currently, he sits on technical advisory boards for Core Security Technologies, Panorama Capital and RedSeal Networks; is on the board of directors for KoolSpan, Fixmo and the National Cyber-Forensics Training Alliance (NCFTA); is a member of the Cyber Security Think Tank at University of Maryland University College (UMUC); and is a standing member of the CSIS Commission on Cyber Security. In the past, he served on advisory boards for successful companies such as Akonix, Cloudshield, Finjan, Ingrian Networks, Riverhead and TripWire. Stewart holds a Master of Science degree in computer and information science with honors from Syracuse University, Syracuse, New York.
Government Security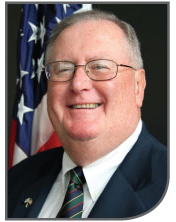 Gregory Bujac
Gregory Bujac
Special Advisor
U.S. State Department, Overseas Security Advisory Council
Greg Bujac is known as Mr. OSAC. He tirelessly promoted the interchange of security related information between the State Department and U.S.-based companies doing business overseas. Bujac has continued to recruit diverse government agencies to participate in OSAC and expand the services and information flow to the private sector. He is a former Principal Deputy Assistant Secretary of State for Diplomatic Security and Director of the Diplomatic Security Service (DSS). He served as a Special Agent in various domestic and international positions with the Diplomatic Security Service, U.S. Department of State, before finishing his government career as Director of the DSS and Co-Chairman of the Overseas Security Advisory Council (OSAC). During his career he was assigned overseas at the American Embassies in Italy, Israel and Belgium, was the Special Agent in Charge of the Secretary of State's Protective Detail, safeguarded many foreign leaders during their visits to the U.S., and was the United States Consul General in Sydney, Australia. After retiring from government service, he served as Vice President, Corporate Security for Altria Corporate Services, Inc. (formerly the Philip Morris Management Corporation), where he was the director and architect of corporate security programs.
Ronald Noble
Secretary General
INTERPOL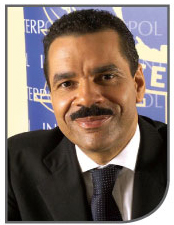 Ronald Noble
Ronald K. Noble is the Secretary General of INTERPOL, a post he has held since being first elected in 2000 to head the world's largest police organization, currently counting 190 member countries. Under his leadership, INTERPOL created the first-of-its-kind I-24/7 secure global police communications network, allowing the exchange of intelligence worldwide and the screening of the identity documents of more than half a billion times annually. In 2011 alone, INTERPOL's tools and services facilitated close to 8,000 arrests by member countries worldwide. INTERPOL also now regularly sends teams to support countries hosting high-profile events such as the Olympics and G-8 meetings where security is naturally a concern. When terrorist attacks occur, INTERPOL deploys incident response teams to help countries determine any international nexus.Now in his third term as Secretary General, Noble is guiding the development of INTERPOL's new Global Complex for Innovation, due to open in Singapore in 2014, to focus on cyber-crime and cyber-security. Noble, an American citizen, is a tenured Professor at New York University Law School.  He also served as the US Treasury Department's first Undersecretary for Enforcement with oversight responsibility of  the US Secret Service, the US Customs Service, the Bureau of Alcohol, Tobacco and Firearms and the IRS's Criminal Investigation Division.
Laurie Schive
Director of Outreach, Office of the National Counterintelligence
Executive, Office of the Director of National Intelligence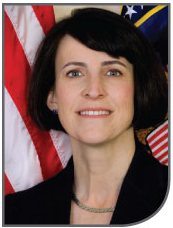 Laurie Schive
Prior to joining the ODNI in 2010, Laurie Schive spent 18 years at CIA followed by four years in the private sector. This background gave her a unique understanding of how to bridge the divide between government and industry needs in security and counterintelligence. She has worked to improve public-private partnerships that share best practices, threat updates and analysis, and she has championed the idea that the U.S. Government must speak to corporate America in language geared to the private sector – emphasizing, for example, that the protection of trade secrets is critical to corporate profitability and global growth. With these goals in mind, Schive established the private-sector outreach office within the ODNI's Office of the National Counterintelligence Executive (ONCIX) in September 2010. In that capacity she has overseen the overhaul of the ONCIX Web site, expanding the amount of IC security and CI information available to the private sector; and she has created tailored warning and awareness briefings and products that have been used to educate more than one million private sector employees on economic espionage, insider threats and cybersecurity. In her outreach work, Schive has paid particular attention to small and mid-sized businesses that often don't have the resources to protect against IP theft or the routine contacts with intelligence and law enforcement agencies that would foster threat awareness.
Security Organizations
Richard Grassie, CPP
President
International Association of Professional Security Consultants (IAPSC)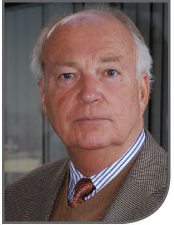 Richard Grassie, CPP
Rich Grassie has dedicated his career to excellence in security design and to improving the security consulting profession as a whole. He is an expert in anti-terrorism protective design and represented the security community after the Oklahoma City bombing at the ASIS National Forum on Terrorist Prevention and the AIA Symposium on Designing Building Security.
As president of the IAPSC Grassie has grown membership by actively supporting the organization's mission to establish and maintain the highest possible standards in the security consulting profession. Grassie and his colleagues in the IAPSC have recently undertaken the task of documenting security consultant best practices and ethical ground rules for the business of security consulting. Grassie is also deeply involved in other security organizations; he lobbies for project management in the Security Industry Association and has been a longstanding volunteer security leader and educator within ASIS International and the IAPSC's association of independent security consultants. Recently, he was awarded the ASIS President's Award of Merit for more than 30 years of dedication, advice and guidance. He has authored many publications and presentations and has co-authored recent books on such topics as security planning and design and the application of CPTED principles.
Jay Hauhn
Chairman of the Board of Directors
Security Industry Association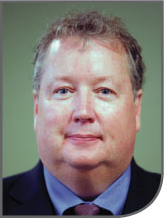 Jay Hauhn
Jay Hauhn's influence is significant as both an industry thought leader and a champion of new security technologies. He has significant interaction with industry associations and regulatory agencies, as well as state and federal governments. He sits on the Board of Directors of the Central Station Alarm Association, the Security Industry Alarm Coalition and the Security Industry Association (SIA).  Currently, he is the chairman of the Security Industry Association. In these important roles, he provides security industry thought leadership on regulatory issues, educational programs and standards development. As the Chief Technology Officer and Vice President of Industry Relations for Tyco Integrated Security, he is responsible for the company's emerging technology research, melding it into a long-term strategic product and services strategy for the company and its customers. In this position, Hauhn plays an integral role in the rebrand of Tyco Integrated Security, formerly ADT Commercial Security. Most recently serving as the Chief Technology Officer for ADT Commercial Security, Hauhn has more than 35 years of security industry experience. He received SIA's prestigious "Statesman" award in 2009 and the SIAC Bill Moody Award in 2011. His involvement in the industry has improved the understanding and development of meaningful programs and solutions that have reduced risks, improved security and bettered people's comfort and lives.
Grant Lecky
National Chair
Canadian Security Partners' Forum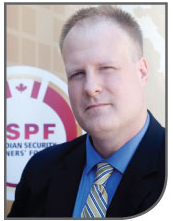 Grant Lecky
Grant Lecky is the National Chair of the Canadian Security Partners' Forum (CSPF). The CSPF consists of several forums across Canada, and each of these Forums consists of various security-related associations, educators and other seasoned professionals who have come together to develop a framework that promotes open communication and dialogue across all security and related fields (e.g., business continuity, emergency management, risk management, critical infrastructure protection, defense and intelligence). This is a unique effort that has banded together diverse security related associations across Canada to meet and work towards common goals. He is the Departmental Coordinator for Business Continuity Planning and Emergency Management at the Department of Citizenship and Immigration Canada (CIC). He has been a leader in providing education and awareness on business continuity and resilience to a broad range of industry and professional groups. He is currently involved in the development of various international (ISO), national (CSA) and industry standards pertaining to Organizational Resilience (e.g., security, business continuity, and emergency management). His educational background includes a diploma in Security Management from Algonquin College, a Degree in Criminology and Criminal Justice from Carleton University, and is currently completing a Master of Science degree in Security and Risk Management at the University of Leicester.
Mitch Lawrence
Chairman of the Industrial Security Working Group (ISWG)
Director of Security and MIS, KEYW Corporation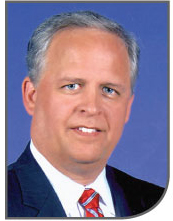 Mitch Lawrence
More than 30 years in security, operations and management in Industry and the Intelligence Community (IC) have given Mitch Lawrence an ability to coordinate and construct teams between historical stovepipes. His achievements are based on patience, perseverance and a proficiency at building consensus to attain win-win solutions. These skills have served him well as the Chairman of the Industrial Security Working Group (ISWG), an association comprised of cleared security professionals from more than 125 companies. He has improved the government/industry special security profession by teaming the multiple industrial security associations to speak as one voice to government agencies. The result has been more effective communication on new and complex issues and a minimization of differences between government and industrial security. Lawrence's leadership approach has contributed to industry success in many ways. He has assisted Intelligence/Defense agencies on national regulatory security standards, teamed with academia and the Director of National Intelligence (DNI) for the first security operations degree programs, contributed to the INSA publication, "Next Steps for Security Reform" – which received accolades from Congress and the IC – and he is currently working with the DNI Security Executive Agent on initiatives reforming special security.
Think Tanks/Universities
Clark Kent Ervin
Director
Homeland Security Program, The Aspen Institute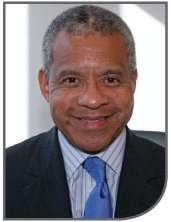 Clark Kent Ervin
Clark Ervin is the head of the Homeland Security Program at the Aspen Institute. Under his direction, this Aspen Institute effort has significantly impacted America's homeland security community. The annual Aspen Institute Homeland Security Forums that he established have become a venue for leading homeland security constituents to gather and discuss issues, trends and policies affecting America's Homeland Security. He was the first Inspector General of the United States Department of Homeland Security (DHS). During his tenure, Ervin issued a number of reports critical of mismanagement and security flaws at the newly formed Department. Prior to his service at DHS, Ervin served as the Inspector General of the United States Department of State and the Broadcasting Board of Governors. He also served in Texas state government as Deputy Attorney General, General Counsel, and Director. Ervin graduated from The Kinkaid School in 1977, Harvard College in 1980, and Harvard Law School in 1985, all with honors. Ervin served in the first Bush White House from 1989 to 1991 as the Associate Director of Policy in the Office of National Service. Ervin has practiced law in the private sector in Houston twice, first with Vinson & Elkins from 1985 to 1989, and later with Locke, Liddell & Sapp from 1993-1995.
John Hamre
President and CEO
Center for Strategic and International Studies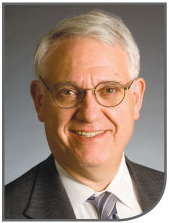 John Hamre
Under Dr. John Hamre's leadership, the Center for Strategic and International Studies (CSIS) has become one of the most highly recognized and impactful organizations in the security arena. CSIS has expanded into a broad range of pivotal areas of expertise affecting security policy formulation for governments around the world. The extensive list of experts on staff and affiliated with CSIS has made it one of the most sought after organizations to conduct research on topics affecting topics form national security to corporate security to cyber security. Before joining CSIS, he served as the 26th U.S. deputy secretary of defense. Prior to holding that post, he was the under secretary of defense (comptroller) from 1993 to 1997. As comptroller, Dr. Hamre was the principal assistant to the secretary of defense for the preparation, presentation and execution of the defense budget and management improvement programs. In 2007, Secretary of Defense Robert Gates appointed Dr. Hamre to serve as chairman of the Defense Policy Board. Before serving in the Department of Defense, Dr. Hamre worked for 10 years as a professional staff member of the Senate Armed Services Committee. During that time, he was primarily responsible for the oversight and evaluation of procurement, research and development programs, defense budget issues and relations with the Senate Appropriations Committee.
Howard Timm
Program Manager, Defense Personnel Security Research Center (PERSEREC) Department of Defense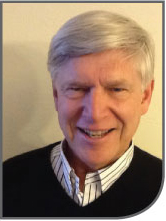 Howard Timm
Dr. Howard Timm taught security for nine years at Southern Illinois University. In 1989 he joined PERSEREC, a Department of Defense entity dedicated to improving the effectiveness, efficiency and fairness of DoD personnel suitability, security and reliability systems. His accomplishments include leading three high-impact national projects with the International Association of Chiefs of Police in which hundreds of security, police and other affected organizations donated their time to address the issues of violence in the workplace, violence in schools and cybervetting. In each case the projects identified effective policies and procedures for mitigating targeted risks, and police chiefs were able to distribute the resulting guidelines free of charge to organizations in their jurisdiction. Dr. Timm's other contributions include helping identify financial patterns indicative of espionage and helping develop the financial disclosure form used at CIA, FBI and NSA. He established DoD's automated credit system, which reduced costs by 80 percent, improved OPSEC, and generated the first user-friendly report format. Dr. Timm was instrumental in developing a method to locate deserters (135 arrests the first month), DoD's Automated Continuing Evaluation System (ACES) system and other tools for identifying people of concern.
Defense Sector Security
Dorothy Bitner
Director of Security
Teledyne Scientific & Imaging, LLC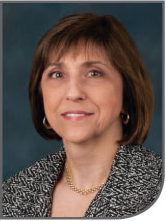 Dorothy Bitner
Teledyne Scientific & Imaging provides research and development services and designs and produces high-performance infrared and visible sensor subsystems for various contractors and government agencies. In such an organization, continuity and control of sensitive materials are paramount, and Dorothy Bitner has risen to the challenge. Bitner has enhanced the security landscape at TS&I through the security education program she developed and annually rebriefs staff; and through her ability to manage multiple government programs with limited resources while the company built its portfolio of specialized processes and expertise; and through the quality of her security program, which has resulted in year after year of outstanding inspections, helping the company attract new business. Bitner is known by executive staff and peers as a knowledgeable, credible security professional with unwavering integrity and discipline, and with the ability to integrate security requirements into the business environment to support business growth. Bitner's unrelenting attention to detail has been the cornerstone of her programs, and she has endeavored to teach personnel under her supervision the methods to her success. She has also shared her expertise and experience with peers in her role as Vice Chairperson and Secretary of the local NCMS chapter and as a member of the National Board of Directors for NCMS. She is also a long-standing member of ASIS.
Timothy J. McQuiggan
Director, Government Security, Shared Services Group
The Boeing Company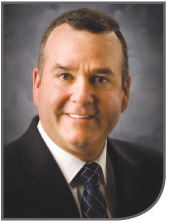 Timothy J. McQuiggan
After the mergers of Boeing, McDonnell Douglas, Hughes and Rockwell, Boeing's new Security and Fire Protection (S&FP) organization included four different security cultures. Tim McQuiggan's leadership enabled the development of consistent processes and standards that helped Boeing to become a best-in-class government security organization. McQuiggan established a successful management system in which Integrated Product Teams (IPTs) take ownership of different aspects of Government Security. Each IPT leader creates Process Action Teams to research an issue, develop a common approach and implement across the Boeing Government Security structure. This system both ensures efficient, consistent management and provides leadership experience and career development for team employees. McQuiggan sponsored Boeing's Enterprise Security Compliance and Assessment Program (ESCAP), which pre-identifies areas of non-compliance with government requirements and tracks them until corrected. McQuiggan is dedicated to sharing best practices and promoting industry-government partnership. He is a charter member of the FBI Business Alliance Council, a member of the DoD Special Program Security Certification Governance Board, and he was recently invited to address a security defense agency All Hands Meeting (600 personnel in two sessions) to address security from an industry perspective.
Most Influential of 2006
Bill Bozeman, PSA Security Network
Richard W. Chase, SIA
Michael Chertoff, Secretary of DHS
Tim Christine, Senior Manager, The Home Depot
Michael Crocker, Michael Crocker & Associates
Richard L. Duncan, Aviation Security Director, Hartsfield Jackson Atlanta Airport
Bob Gauvreau, Manager, Corporate Security, City of Ottawa
Guy Grace, Manager of Security and Emergency Planning, Littleon Public Schools
Martin Gren, Co-Founder, Board Member, Axis Communications
Joseph Grillo, EVP, ASSA Abbloy
Brad Hellums, Security Executive,Trammell Crow Company
Steve Hunt, 4A International
Jeff Kessler, SVP, Lehman Brothers
Kristin Gallina Lovejoy, CTO, VP, Consul
Dr. Robert McCrie, Professor of Security Management, City University of New York
Bonnie Michelman, Director of Police and Security, Mass General Hospital, Boston
Ron Minion, Founder, IFPO
Kevin Mitnick, Founder, Mitnick Security Consulting
Vincent Pacelli, Director of Security,
University of Maryland Medical Center
Howard Safir, Chairman, SafirRosetti
Robert Schwartz, Schwartz Security
Timothy Scott, CSO, Dow Chemical
Charles Sennewald, Independent Security Consultant
Timothy Williams, CSO, Nortel
Gary Wilson, President and CEO, DVS
Most Influential of 2007
Milt Alterich, VP of Security, NFL
Dean Alexander, Professor of Homeland Security, Western Illinois University
Glenn Beck, CNN/Glenn Beck Show
Robert Brammer, VP and CTO, Northrup Grumman
Brad Brekke, VP, Assets Protection, Target
Chad Callaghan, VP of Loss Prevention, Marriott
David Cid, Deputy Director, Memorial Institute for the Prevention of Terrorism
Wendy Diddell, EVP, Richardson Electronics
Amy Hamel, Executive Director, Center for Campus Fire Safety
Bob Hayes, Managing Director, Security Executive Council
Steven Healy, Director of Public Safety, Princeton University
Christopher Hertig, IFPO
Robert A. Hood, National Security Specialist, GE Homeland Protection
Sandra Jones, President and Founder, Sandra Jones and Company
Christina Kite, VP, Workplace Resources and Global Risk Management, Cisco
Mark Klein, Communications Technician, Retired, AT&T
Robert Lee, Managing Partner, Borden/Lee Consulting
Donald Linder, Project Leader, Motorola (Retired)
Dan Lohrmann, Director, Office of Enterprise Security, State of Michigan
John E Mack, Founder and CEO, USBX Advisory Services
John Nemerofsky, President, TSS International
William Parrett, CEO (Retired), Deloite Touche
Cosmo Perrone, Director of Security, Port of Long Beach
Philip Purpura, Author, Director, Security Training Institute and Resource Center
Vince Volpi, Founder and CEO, Professional Investigating and Consultant
Most Influential of 2008
Robert Bastida, Senior Director, Corporate Security, Oracle   
Norman Bates, President, Liability Consultants     
Bruce Bonsall, CISO, MassMutual Financial     
Roy Bordes, President, The Bordes Group    
William Bratton, Chief of Police, LAPD    
Jerry Brennan, Managing Director and Founder, Security Management Resources 
Jeanne Clery, Security on Campus Initiative    
Chuck Collins, Senior Manager Assets Protection,The Cheesecake Factory 
William P. Crowell, Retired Deputy Director, NSA     
Bill Cunningham, Author       
Park Dietz, Researcher on Violence Prevention    
Jeff Dingle, Director of Security Training, LSI   
Frances Fragos Townsend, Homeland Security Advisor, US Chamber of Commerce
Marlon Lynch, Assistant Vice Chancellor and Chief of Police, Vanderbilt University
Stan Martin, Executive Director, SIAC     
Rob McKenna, Attorney General, State of Washington   
Dwaine Nichol, Manager of Security and Life Safety, City of Toronto
William Ramsey, Director of Security, McCormick and Company  
Bruce Schneier, Consultant       
Winn Schwartau, Author, Consultant      
Jeffrey Sedgwick, Former Director, Bureau of Justice Statistics  
Randy Vanderhoof, Executive Director, Smart Card Alliance   
Judge William Webster, Chair of Homeland Security Council  
Darrell Wilson, Director of Security, Truliant Federal Credit Union 
Richard Yamamoto, Director of Corporate Security, Fannie Mae
Most Influential of 2009
Ernie Allen, President and CEO, International Centre for Missing & Exploited
Norman Bottom, Author, Educator      
George Campbell, Security Executive Council Emeritus Faculty   
Tony Castorino, Director of Physical Security,Technicolor   
Charles Connolly, Security Executive Council Emeritus Faculty   
Michael Cummings, Director, Loss Prevention Services, Aurora Health Care 
Francis D'Addario, Security Executive Council Emeritus Faculty   
Dr. Stephen Flynn, Senior Fellow at the Council of Foreign Relations
Jim Hutton, CSO, Procter & Gamble    
Radford Jones, Jerome Miller, Brit Weber, MSU Critical Incident Protocol Program
Richard Lefler, Dean of Emeritus Faculty, Security Executive Council 
Senator Joseph Lieberman, Senator, Chairman of Homeland Security and Government Affairs
Thomas Mahlik, Deputy Assistant Director-NCIS     
John Martinicky, Director of Security, Navistar    
Lynn Mattice, Chairman of Security Executive Council Board of Advisors
John McClurg, VP, CSO, Honeywell Global Security   
Barry Nixon, Executive Director, National Institute for the Prevention of Workplace
John Piper, Security Executive Council Subject Matter Faculty  
Susan Pohlman, Business Manager, ISMA     
Sandy Sandquist, Director of Global Security, General Mills  
Dr. Anne Schuchat, Director of CDC National Center for Immunization and
Erroll Southers, USC School of Policy, Planning and Development 
Margaret Spanninger, Senior Associate, Booz Allen Hamilton   
Representative Bennie Thompson, State Representative, Chairman of Homeland Security and Government
Steve Walker, Security Executive Council Subject Matter Faculty
Most Influential of 2010
Charles Allen, Former Undersecretary for Intelligence and Analysis, DHS           
Leroy Baca, Sheriff Los Angeles County, California            
Denise Barndt, Director Corporate Security, Bill and Melinda Gates Foundation         
Donald Bitner, Vice President Security, Amgen               
Ambassador Eric Boswell, Assistant Secretary, Bureau of Diplomatic Security and Director, Office of Foreign Missions     
William Bratton, Former Commissioner New York City Police Department and Chief, City of Los Angeles Police Department  
Gerry Cauley, President and CEO of the North American Electric Reliability Corporation (NERC)      
Dr. Thomas Cellucci, Chief Commercialization Officer, DHS             
Professor James Chandler, President, National Intellectual Property Law Institute           
Frank Cilluffo, Director, George Washington University Homeland Security Policy Institute         
Arthur Cummings, Executive Assistant Director for National Security Branch, FBI         
Marco Fidanza, Vice President Security, Takeda Pharmaceutical                
Edward Halibozek, Vice President and Chief Security Officer Northrop Grumman         
Randy Harrison, Director Corporate Security, Delta Airlines            
Melissa Hathaway, Senior Advisor to the Director of National Intelligence (DNI) and Cyber Coordination Executive, Executive Office of the President
Shawn Henry, Executive Assistant Director, FBI             
Mike Howard, General Manager Global Security, Microsoft            
Tim Janes, Vice President of Corporate Security, Capital One          
Lorna Koppel, Director, IT Security, Kohler Corp            
Cathy Lanier, Chief, Washington, D.C. Metropolitan Police            
Michele Leonhart, Acting Administrator Drug Enforcement, DEA            
James Lewis, Center for Strategic and International Studies           
Dr. Lou Marciani, Director, National Center for Spectator Sports Safety and Security        
Robert Messemer, Chief Security Officer, The Nielsen Company           
Ray Musser, Staff Vice President Security,General Dynamics Corporation          
Theresa Payton, President and CEO of Fortalice, LLC, Former CIO of the White House     
Ron Plesco, CEO, National Cyber Forensic Training Alliance Foundation (NCFTA)         
James Ratley, President, Association of Certified Fraud Examiners           
John Schafer, Director of Security, InterAction Humanitarian Policy & Practice         
Steven Shirley, Executive Director, Defense Cyber Crime Center           
Dr. Graham Spanier, President, Pennsylvania State University             
Gregory Starr, United Nations, Under-Secretary-General for Safety and Security          
Hord Tipton, Executive Director, International Information Systems Security Certification Consortium
Most Influential of 2011
United States Army General Keith Alexander, Director of the National Security Agency and Commander of the U.S. Cyber Command
Bill Anderson, Group Director, Global Security, Ryder System, Inc.
Brett Arsenault, Chief Information Security Officer, Microsoft
Robert Canada, Business Assurance Principal, Southern Company
Darrell Clifton, Director of Security, Circus Circus Hotel and Casino
William "Bill" Davidson, Administrative Assistant to the Secretary of the Air Force, Headquarters United States Air Force
Joe Davis, Director, Field Loss Prevention, T-Mobile
Sheriff Douglas Gillespie, Clark County, Nevada/Las Vegas Metropolitan Police Department
Trevor Hughes, Risk Management & Global Security Director, International Relief and Development (IRD)
James Hush, Vice President Strategic Security and Aviation, The Coca-Cola Co.
David Komendat, VP & Chief Security Officer,The Boeing Company
Paul McCabe, Supervisory Special Agent, Minneapolis Division, FBI
Edmund F. McGarrell, Ph.D., Director and Professor of the School of Criminal Justice, Michigan State University 
Michael O'Neill, Senior Director of Security, Save the Children
Los Angeles Police Department Detective III Kent Oda,Community & Business Partnership Coordinator, LAPD-Commercial Crimes Division & LAAORCA Coordinator
Larry Ponemon, Ph.D., Chairman and Founder, The Ponemon Institute 
Karl Perman, Director of Security, North American Transmission Forum
Daniel Rosenblatt, Executive Director, International Association of Chiefs of Police
William D. "Bill" Stephens, Director of Counterintelligence, Defense Security Service
Los Angeles Police Department Captain III Bill Williams, Commanding Officer, Commercial Crimes Division & LAAORCA Law Enforcement Co-Chair
Jerry Williams, Chief Security Officer, U.S. Department of Homeland Security
Most Influential of 2012
Dorothy (Dotti) Bitner, Director of Security, Teledyne Scientific & Imaging, LLC
Gregory Bujac, Special Advisor, U.S. State Department, Overseas Security Advisory Council
Miki Calero, CSO for the City of Columbus, Ohio
Steven R. Chabinsky, Deputy Assistant Director, Federal Bureau of Investigation, Cyber Division
Dominic Crowley, Founding Charter Chairman of the Board of Directors for the International NGO Safety and Security Association (INNSA)
Clark Kent Ervin, Director, Homeland Security Program,The Aspen Institute
Richard Grassie, President, International Association of Professional Security Consultants (IAPSC)
John Hamre, President and CEO, Center for Strategic and International Studies
Jay Hauhn, Chairman of the Board of Directors for the Security Industry Association
Mitch Lawrence, Chairman of the Industrial Security Working  Group (ISWG) and Director of Security and MIS, KEYW Corporation
Grant Lecky, National Chair of the Canadian Security Partners' Forum
Tim McAtee, Deputy Director of Global Security, International Medical Corps
Timothy J. McQuiggan, Director, Government Security,Shared Services Group, The Boeing Company
Jana Monroe, Director of Corporate Security, Business Resilience,Southern California Edison
Ronald Noble, Secretary General, INTERPOL
John O'Connor, Senior Vice President, Corporate Security, Fidelity Investments
Joseph Petro, Executive Vice President and Managing Director of Citigroup Security and Investigative Services
Laurie Schive, Director of Outreach, ONCIX, Office of the Director of National Intelligence
James F. (Jim) Snyder, Global Security Manager for ConocoPhillips
John Stewart, Senior Vice President and Chief Security Officer, Cisco Systems, Inc.
Howard Timm, Program Manager, Future Systems and Analyses, The Defense Personnel Security Research Center (PERSEREC)