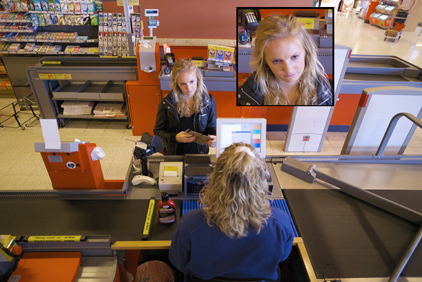 An all-IP surveillance solution allowed a Midwestern grocery store chain to save money and improve surveillance operations.
Employees are vested in the success of Midwestern grocery retailer, Woodman's Market, because after three years, employees become part owners of the company. As an employee-owned company, Woodman's is extremely cost conscious and prefers to take on very little debt in operating the company so that they can pass the savings onto their customers, according to the company's Website.
Therefore, when Wisconsin-based systems integrator Faith Technologies suggested an all-IP surveillance solution as an update to Woodman's existing multi-store hybrid solution, they had to prove the return on investment (ROI) and total cost of ownership (TCO) benefits.
Fortunately, proving ROI and TCO of the IP solution was not difficult thanks to the poor performance of the company's analog DVRs. Because of regular hard drive failures, Woodman's was forced to have one dedicated employee focused on DVR upkeep. Additionally, each time the DVR was out for servicing, the stores were left vulnerable, sometimes for weeks at a time.
In 2011, Faith Technologies installed a mix of fixed, fixed dome and PTZ network cameras from Axis Communications that were selected for a variety of features, including true day/night video, PoE control, multiple and individually configurable H.246 compression streams, and superior image quality.
The entire system is now controlled by Milestone Systems' XProtect Corporate VMS, enabling Woodman's to centrally manage the 1,000-plus, multi-store IP surveillance system. The VMS map functionality and camera navigators allow store management to locate the necessary video feed and pull recordings from the Intransa VA200ST iSCSI storage appliance faster than they could with the DVR.
Not only did the IP system result in a 10 percent cost savings overall and proved exponentially more reliable than the old DVR-based system, Faith Technologies added another new SKU to the grocer's repertoire: HDTV-quality IP cameras for critical areas.