Industry Innovations
New Technology Products
Provides High-Quality Images from a Distance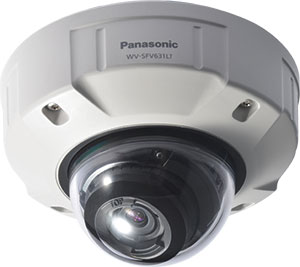 Fixed Dome Network Camera (WV-SFV631LT) from Panasonic
This water- and dust-resistant camera features a built-in long-focus variable-focal lens providing advanced functionality, including producing exceptional image quality even if the camera is located some distance from the subject, such as on a high ceiling in a large lobby. The 1080p-resolution images feature up to 133dB of dynamic range through Enhanced Super Dynamic and Adaptive Black Stretch technologies for challenging lighting situations.
Find out more at security.panasonic.com


I want to hear from you. Tell me how we can improve.