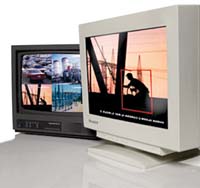 Cliché or not, security has entered the Information Age. Information technology, which includes all forms of technology used to create, store, exchange and utilize information in a variety of forms, has permeated virtually every aspect of the industry, changing industry structures, markets and end user expectations with each successive innovation. As with any technology that gains market credence, video technology and software for remote video monitoring will continue to evolve toward greater mainstream acceptance, added stability, miniaturization and lower costs.
The goal of security consultants, integrators and end users is to understand what the changes in video technology could mean for the security industry and how such ongoing changes will affect its future. This is especially true in the emerging field of video transmission via the Internet, which makes the future potential of video technologies almost limitless. Its impact could affect societies, politics and above all, the way we see the world and ourselves in it.
New opportunities made available by digital technology are evolving into three significant trends, which will cultivate the video market and affect customer value over the next three to five years: 1.) Intelligent Video, 2.) Multi-Use of Cameras and 3.) Video Mobility. These trends plus the continued growth of video for evidentiary and surveillance purposes represent the engines that could drive the video market to outpace all other segments of the security market.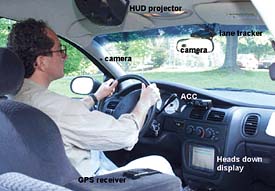 'Intelligent' video
As the video market proliferates, one of the greatest challenges will be the ability to monitor numerous cameras effectively. Demand for intelligent video features will have to increase as the number of cameras being utilized increases in order to avoid data overload. The technology currently in development to address this problem has been dubbed, aptly, "intelligent video."
How can intelligent video technology, which its developers describe as producing "actionable information versus information by the pound," be used to supplement operators? Intelligent video will make the monitoring of video manageable without missing important or mission-critical events. For example, video motion detection can now be designed for event-driven detection of multiple active objects within a video scene. This type of detection can alarm on a variety of events such as a person falling, two persons merging, erratic behavior or a person or persons loitering. It can also do just the opposite by alarming when a person or object becomes stationary for a predetermined length of time, such as an unattended package at an airport. With this technology, a security guard could know if someone had fallen in a parking lot even if he or she were not looking directly at the video display. Of course, there is still the possibility of false alarms, but in this situation it would be better to find someone bent over to tie a shoelace than miss a person dying of a heart attack.
An additional advantage of intelligent video is the potential increase of preventive responses and a reduction in liability. An example might be combining a water sensor in a specific camera area. Rather than alarming when a customer or visitor slips and falls because of a wet floor, an alarm would be sent to the maintenance department when the floor becomes wet so it can be cleaned up before someone falls.
Currently, end users employ most CCTV systems primarily for security, evidentiary purposes or surveillance. A high percentage of this use is after business hours. However, commercial businesses are beginning to realize that, like good computers and communication systems, security (primarily video) can become a fundamental business tool. By receiving a business tool as well as a security system, the purchaser can increase his or her return on investment. Intelligent video and "data mining" software has the potential to turn a traditional security surveillance system into a multi-use tool.
A video surveillance system with intelligent video can be used for measuring customer traffic, discovering peak purchasing hours (for improved staffing), studying shopping trends, analyzing marketing impact, inventory control and learning more about customers and their purchasing habits. Because the system can boast such benefits to the end user's marketing department as well as security considerations, a provider of such systems now can make his or her sales pitch to both departments. The cost is shared by two budgets, making it an easier sale.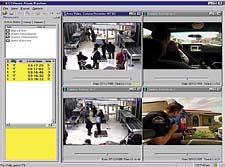 Mobility
One particularly prominent facet of the IT Revolution has been the promulgation of wireless technology, and video surveillance seems to be following the trend. In addition to squad and patrol car usage, town center and public space surveillance, which necessitates such technology, is becoming increasingly more popular among municipalities. Cost, quality and size improvements have made cameras available for use on buses, rail systems, recreation vehicles and commercial trucks. In fact, some luxury cars now have cameras expanding rear views more effectively than rear-view mirrors.
Despite the benefits, however, moving real-time video surveillance and monitoring to handheld devices is in its infancy and has some drawbacks:
Performance: Frame refresh is still slow as transmission is limited by a number of competing compression and transmission standards. As compression improves (Wavelet, JPEG, MPEG1 through 4, proprietary algorithms, etc.) refresh rates should improve also. Concurrently, improvements in transmission methods and reduction of latency (time it takes each signal to get from the point of capture to point of viewing) will also increase refresh rates. The combined improvements will provide dramatic increases in wireless performance in the near term.
Cost: Handheld devices are still too expensive. How many businesses will give their guards laptop computers or expensive custom devices? The change will come when cell phone video technology improves and is accepted in the consumer market; as with most IT Age advances, the technology should "trickle down" to security and the cost will go down as well. It is more realistic to believe that an organization will be able to give guards $100 phones versus more expensive and cumbersome laptops or proprietary devices.
Communication needs to link with video: If mobile devices can link video and all emergency responders onto a common communication patch, it could drive the market and the acceptance of this technology, not to mention increase its usefulness exponentially.
By providing a range of capabilities for the capture, storage and transmission of video images, video surveillance has entered a new dimension as both a security and a business management solution. Better resolution, improved manipulation, faster transmission, reliable storage and convenient retrieval make a digital surveillance system a smart business choice, once the technology becomes cost effective. Over time, cameras will become as universal as door contacts and will have the same impact on the market and end user as television had on radio. The possibilities inherent in this technology are boundless. Perhaps once the Information Age has run its course, the Optical Revolution will be next.



Sidebar: Today's Video Applications
The applications for remote video are as diverse as customers. Common video surveillance users today – convenience food stores, guard replacement and alarm verification – share a mutual application in requiring verified response. Other applications of video surveillance technology include:
Convenience stores – intervention, employee theft

Auto dealerships – guard replacement, vandalism and vehicle theft

Multi-family housing – remote video patrol

Senior housing – patient monitoring

Second home or empty home – monitoring

Alarm verification

Virtual patrol – monitoring buildings and property – entrances, exits, lobbies

and corridors, receiving docks, special storage areas, labs, cashiers, etc.

Perimeter security

Pipelines and utilities – intrusion response, security monitoring,

sensor-activated leaks or breaks

Schools and school buses

Retail stores (malls, parking lots, shopping areas, etc.) – virtual patrol and interactive monitoring and data-mining, visitor /vehicle ID and license plate verification

Unmanned or vacant facilities and buildings

Banks, financial institutions, check cashing locations and ATM's

Law enforcement and squad car recording – evidence documentation

Transportation depots