Fire Detection System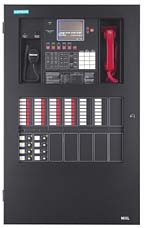 Fire Safety division of Siemens Building Technologies Inc. has added a main board and display to its MXL intelligent fire detection system. Siemens MXL is a custom engineered life safety system that maintains the highest degree of reliability and assures end users of high product performance. The new main system board, the MMB-3, has a new processor that is eight times faster than its predecessor. This upgrade significantly improves the speed and performance of existing systems and helps bring older systems into compliance with new NFPA and UL requirements. Siemens Building Technologies Inc.
For More Information Circle 297


I want to hear from you. Tell me how we can improve.