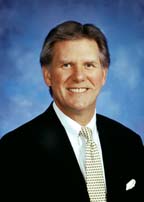 Zivney Appointed to SIA Board of Directors
Hirsch Electronics, Santa Ana, Calif., announced the selection of its marketing vice president, Rob Zivney, to the Security Industry Association's (SIA) Board of Directors. The boardis made up of industry professionals with a broad range of electronic security interests and is appointed by a special selection committee. Zivney is an active member of the SIA's Systems Integration Industry Group.

IAPSC Hardware
Robert Shellow, Ph.D., of Bethesda, Md., was awarded the Meritorious Life Member Award at the International Association of Professional Security Consultants (IAPSC) 21st annual conference and general membership meeting, held last May in Annapolis, Md. Shellow was chosen for this award due to his exceptional leadership skills and long-term dedication to the IAPSC.