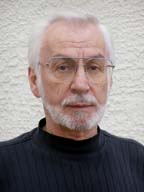 Industry veterans remember when covert surveillance and security operations used to entail bulky cameras, hardwiring to VCRs and hours of reviewing mostly useless tape. That's yesterday. Today capabilities, once the subject of Mission Impossible, are real tools.
Covert surveillance and security projects can be more efficient in terms of both the dollars and personnel required.


Shrinking hardware
While cameras with pinhole lenses have been around for years, the trend toward miniaturization in electronics means today's cameras can be as small as 1.25 x .75 inches. They can come as kits equipped with a self-contained 2.4-gigahertz transmitter and a receiver that can be located up to 100 yards away. Hidden easily, these units can run up to six hours on four AA batteries, or longer on larger battery packs.
One of the real covert breakthroughs is network connectivity in nearly every business facility and even many homes. Connect your receiver to network technology – possibly by placing it in a communications closet in an industrial or corporate facility – and you can put the video right on your network. You can monitor it anywhere in real-time, simultaneously record it on a commercially available digital video recorder, and store the video directly on a hard drive.
Digital rather than tape recording means that search and retrieval capabilities can include time stamps. Combine this with a motion sensor, and you record only when there is activity in the camera view.
Wireless networks take the connectivity advances even further. You can use the built-in transmitter in your camera to access a WiFi hub. One important warning with wireless: Encrypt your transmissions.
Behavior recognition software allows users to pre-program a system to look for specific activities and ignore other motion, saving even more review time.
Behavior recognition software can recognize a human being and even distinguish how many people are in the camera view. Algorithms can be written to spot specific types or sizes of vehicles, packages or pieces of luggage. Libraries of algorithms are being expanded and created to serve highly specialized surveillance requirements. Finally, to be effective, the software must be fine-tuned to each camera.
To use behavior recognition, first identify the problem. Next determine who is authorized to see the video. In a case of suspected employee theft, for example, sometimes only the top security officer is privy to the recordings.
Covert audio recording is still illegal in most cases, with exceptions such as court ordered surveillance. Covert video recording is illegal in any location where a high degree of privacy is expected. The first step in any covert surveillance or security operation is to consult with local law enforcement authorities or in-house counsel.