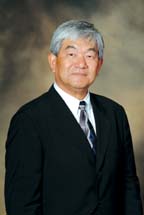 SECURITY: What has changed in terms of building management systems?
KOSAKA:
In the past, when one mentioned building management systems (BMS), what first came to mind would often be more related to HVAC (heating, ventilation and air conditioning). But today, BMS can encompass a variety of building functions, with HVAC just another component of the total system requirements. Systems vary with individual needs, but in general, these are some of the application components that make up a building management solution:
?Fire Monitoring

Access Control

Photo Badging

Visitor Management

Graphical Annunciator

CCTV and Digital Video Recording

Intrusion Detection

Intercom Systems

Parking Control

HVAC

Temperature Monitoring

Lighting Control

Elevator Control

Asset Tracking

Guard Service

Emergency Response

Emergency Medical Response



Many of these functions can be linked by interaction of processes within one application, becoming the stimulus for another. Such interactions can be automated and linked to other related processes, thus creating a unique BMS for each company.

Structured organization of interfaces and applications ensures operators' interactions are simple and concise. Learning one system to perform multiple functions is the ideal solution for the building operator.



SECURITY: What about convergence?

KOSAKA: The convergence of building processes is needed to improve the accuracy and reliability of applications and, at the same time, provide a cost effective solution. An example of convergence would be the integration of intrusion detection and alarm graphics. A typical intrusion system has an LCD keypad display for alarm description and notification, which is often limited to simple text. With the integration of graphical alarms, notification can be displayed with a colored floor plan, or a photo of the exact location of the incident. Thus by integrating two applications one can improve their overall effectiveness.

Incorporating CCTV to automatically display live video onto a floor plan, improves operator interaction and notification with automatic retrieval video. This simple integration makes the process automatic, improving information throughput by providing an accurate fail-safe account of the transaction.

As application convergences occur, new products will evolve to improve features within their own applications.

Access control software seems to be the emerging platform to coordinate application interactions. One reason for its success is the advantage to access and manage a person's location. It utilizes physical devices through graphical user interfaces and provides IT-friendly databases like SQL. Additionally, the current application of access decision by door, time and day of the week will be enhanced to incorporate decisions of lighting control and energy management.

There are other important issues paramount to a company's facility management requirements. When considering a new system, a company must outline both its immediate needs and future goals. Must-have items should be identified on the basis of system requirements. Also, consider equipment upgrades and future equipment compatibility.

BMS of the future will be a combination of applications affecting every group within the company.