Handheld ID Card/Biometric Readers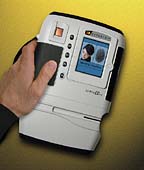 Datastrip, Exton, Pa., has added three new swipe-style models to the company's DSVII family of handheld ID card/biometric readers, providing solutions for any mobile identity verification scenario involving machine-readable documents. The new models add decoding of swiped 2D bar codes, OCR-B data, and/or partial or full-page passports to the functions previously available.


I want to hear from you. Tell me how we can improve.