Asset Tracking Software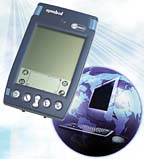 TISCOR releases its enhanced asset tracking software application called BACKTRACK 4.45.04. The new security features, such as the ability to specify if certain users can add or delete a record, provide facilities with an even greater capability to track, record and account for the location of tangible assets. BACKTRACK can be used to track virtually any type of item or process, including tools, equipment, files and documents.


I want to hear from you. Tell me how we can improve.