GE Head for Security Transportation
Joe Aguayo has joined the corporate vertical market team as Transportation Sales Manager. The position is responsible for working with integrators and public transit authorities and private transportation organizations to deliver fully integrated security solutions.
Stanley Security's


Boswell to SIA Board
Stanley Security Solutions Inc., New Britain, Conn., says its president, Justin Boswell, has been appointed to the Security Industry Association 2005 Board of Directors.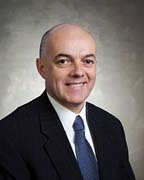 Siemens Taps Calegari
Siemens Building Technologies Inc., Buffalo Grove, Ill., has appointed Alan E. Calegari president of its Security Systems division. In his new role, Calegari will be responsible for directing the growth and market strategies for the company's security solutions and services businesses, as well as enhancing its position as a leading systems integrator.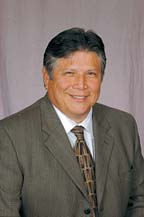 Jackson to New Markets
Seattle-based FocusMicro Inc. announced that Bill Jackson has joined the company's management team as a Business Development Manager. Jackson will be responsible for the company's continued penetration into the Gaming industry and Homeland Security marketplace.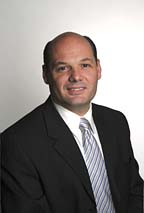 Kushner Plays an Integral Role
Integral Technologies, Indianapolis, Ind., has named Matthew M. Kushner as president and CEO. Kushner is charged with leading Integral into a new era under the company's recent acquisition by Schneider Electric.