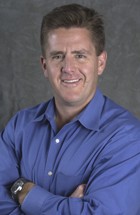 Reed Exhibitions, producers of the ISC events, has aligned its management team to leverage the continuing growth of the portfolio in North and South America. Former ISC VP Dean Russo has been promoted to Senior Vice President with continued responsibility for the ISC portfolio while Ed Nichols fills the gap upon his promotion to Vice President, overseeing the ISC portfolio while maintaining management responsibility for Reed's EMS and Buildings NY events. Nichols will report to Russo.
"Our business today is significantly different than it was just a few years ago," said Chet Burchett, president of Reed Exhibitions Americas. "We have seen solid organic growth, enjoyed successful launches and created new conference and on-line products while continuing to achieve increasing levels of customer satisfaction. These promotions will enable the leadership team to continue its focus on taking successful brands like ISC internationally, while focusing on customer-centric programs and activities."
With close to 12 years of sales and event management experience at Reed, Nichols has also been responsible for driving sales and revenue growth in events serving the manufacturing, electronic security and gaming-entertainment markets. As sales director on Reed's Global Gaming Expo (G2E), recognized as one of Tradeshow Week's fastest-growing launches, Nichols was responsible for international relations and strategy. He was also responsible for the launch of Reed's FireRescue event, with sister publishing division, Elsevier in 2004.
For information on attending or exhibiting at either ISC EXPO event, visit http://www.iscwest.com or http://www.isceast.com to reserve your booth space, call Group Sales Director Bob McFarland at 203/840-5568.