Robotics and drone solutions have greatly improved security leaders' ability to protect their assets. First responders can utilize drones when it would be unsafe for personnel to enter themselves and increased visibility allows for better access management around a facility.
Security magazine highlights different robotics and drone solutions including increased visibility, battery life and automation.
---
Flightops
Responds Autonomously to Emergencies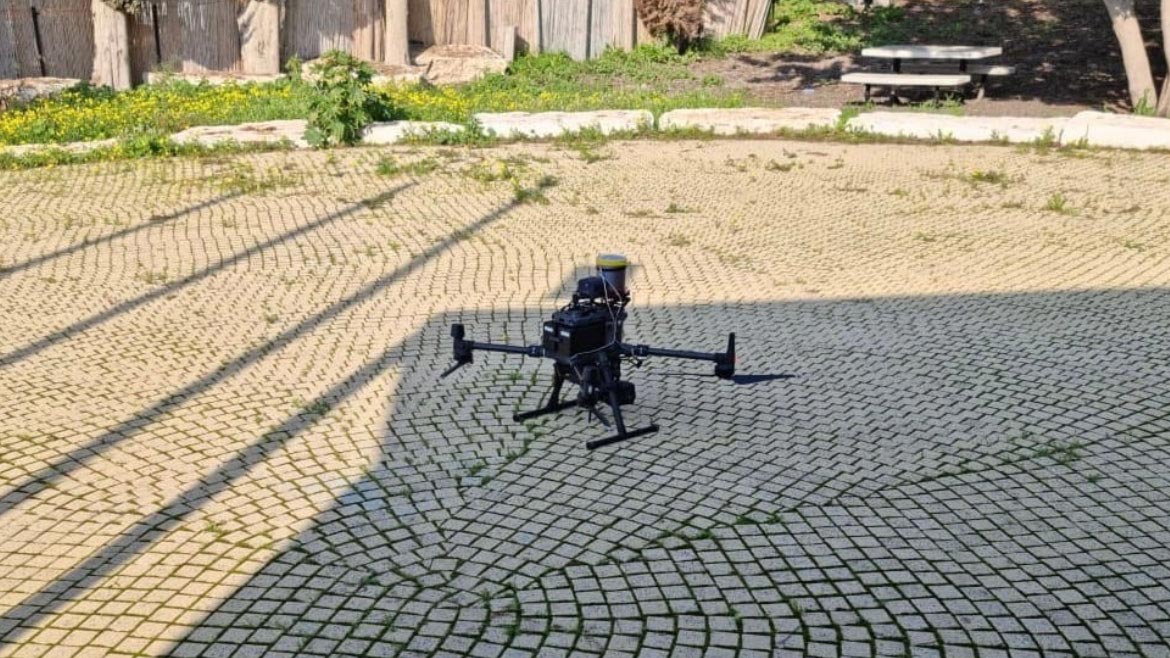 The FlightOps Drone OS is designed to allow drone operators to scale up with operations with unmanned aerial vehicles (UAVs) that can make autonomous decisions and minimize dependency on human operators. The system is designed to alert the drone in the event of an incident, flying an autonomous route to the scene. The FlightOps platform calculates energy consumption and the return home route, aiming to reduce lost drones in the field. The system enables drones to transmit images to a police control center and — pending successful trials — police vehicles. Image via FlightOps
Find more at www.flightops.io
---
Flying lion and Iris Automation
Detects Cooperative and Non-Cooperative Aircraft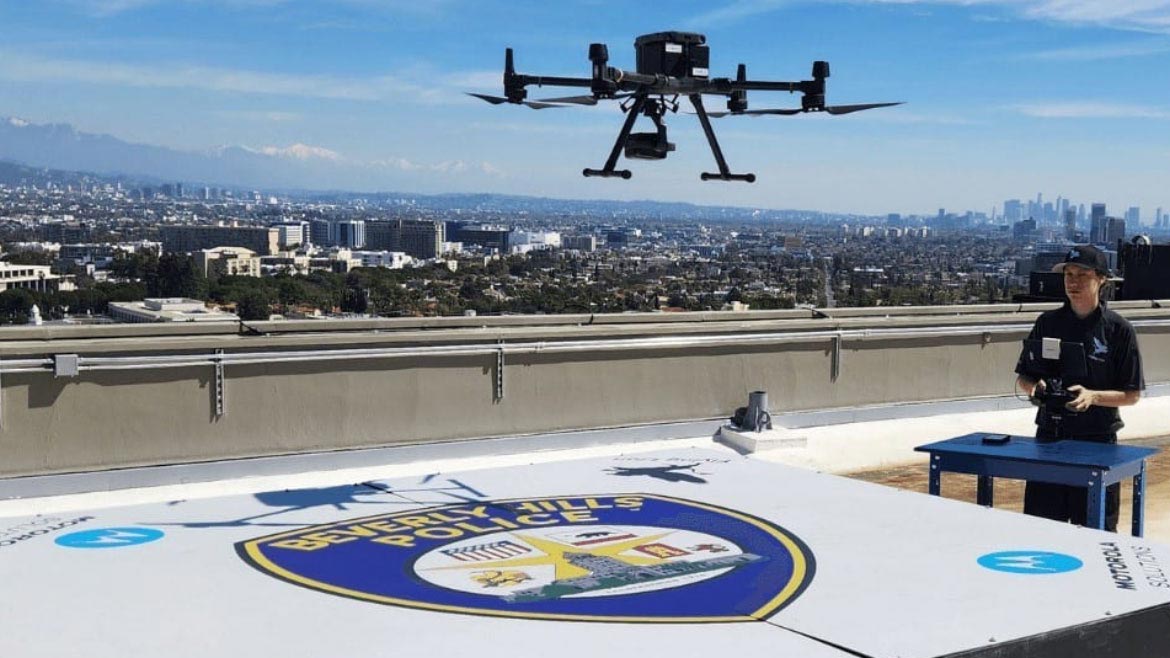 Drone service provider Flying Lion, Inc. and safety avionics technology provider Iris Automation have entered into a partnership to provide Drone as First Responder (DFR) programs with enhanced airspace awareness. This partnership will see the addition of Iris Automation's Casia G ground-based detect and alert system to the Flying Lion suite of services. Casia G is a small, passive, low-power, weather-hardened device that can be installed where there is a clear view of the sky. This can be a rooftop, streetlight pole, cellular tower or other vertical structure. Casia G detects cooperative aircraft using ADS-B and non-cooperative aircraft using Iris' patented computer vision and artificial intelligence (AI) software. Image via Flying Lion and Iris Automation
Find more at www.irisonboard.com
---
Foxfury
Increases Drone Visibility With Advanced Lighting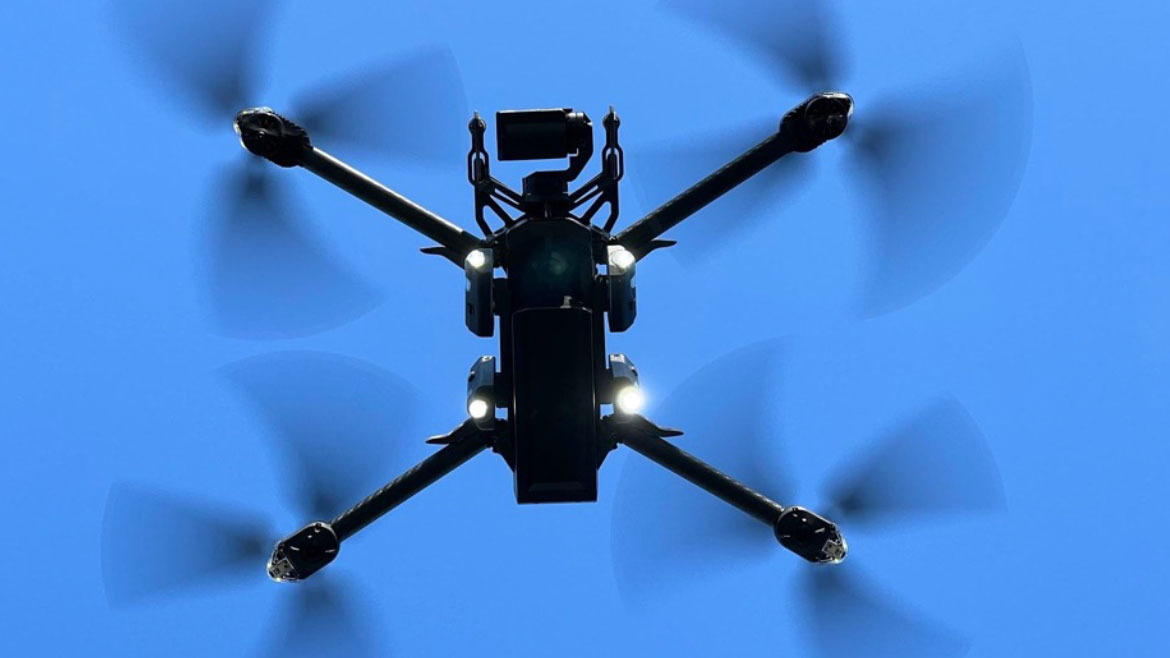 The D3060-TC Light System for Skydio X2 is a custom saddle and D3060-TC lights designed specifically for the Skydio X2 drone from FoxFury. The D3060-TC lights are strobe-capable with 30° and 60° dual LEDs that operate independently to provide 360° anti-collision lighting that meets global night flight requirements. The waterproof D3060-TC is rechargeable via USB-C. It lasts 1.5 to three hours on a single charge and weighs 1.1 oz (31.2 g). Image via FoxFury
Find more at www.foxfury.com
---
Immervision and ModalAI inc.
Increases Drone Visual Range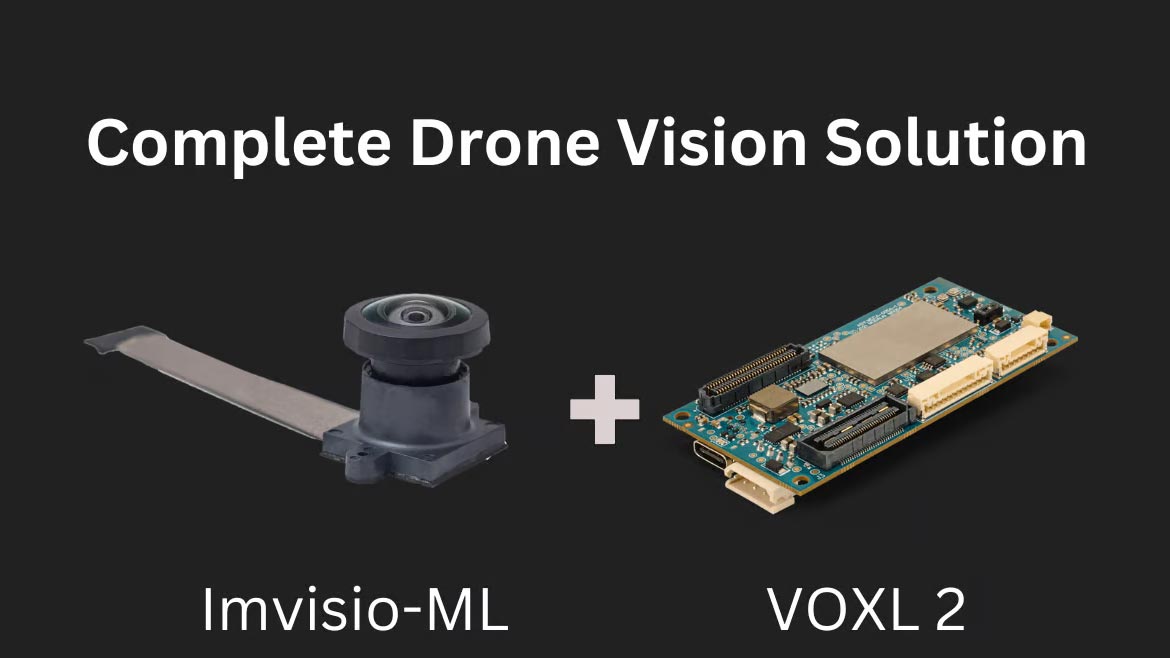 Immervision has partnered with ModalAI, Inc., a Blue UAS Framework manufacturer of autonomous drone and robot technology, on a drone vision system. The solution incorporates the Immervision Imvisio-ML and the VOXL 2 platform to provide the full image pipeline, from the optics to the hardware platform running the autonomous navigation software. Its 190-degree field of view and low-light capability aims to increase perception and improve the performance of machine vision applications running on its Qualcomm QRB5165 processor. Image via Immersion and ModalAI
Find more at www.immervision.com
---
Magos and Nightingale
Categorizes Threats Through Autonomous Drones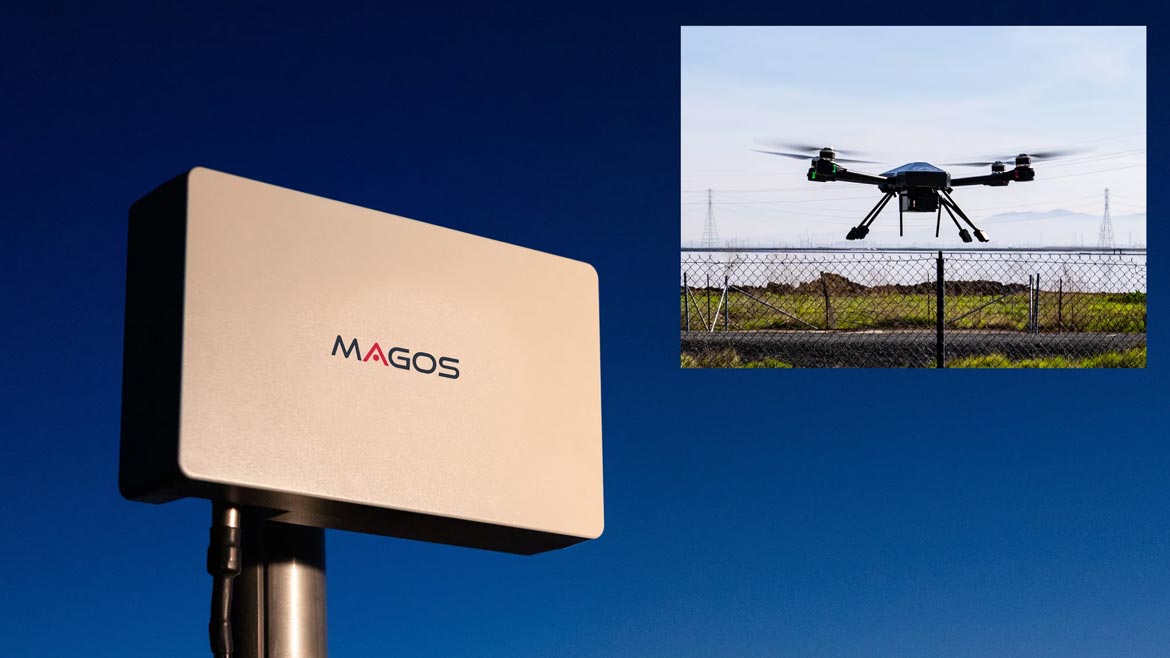 This detection solution combines Magos ground-based radar detection and classification with the Blackbird autonomous drone from Nightingale that can independently respond to an event. Magos radars work in conjunction with pan, tilt and zoom (PTZ) cameras and the Magos MASS+AI software to classify targets as wildlife, vehicles, persons, etc. to reduce nuisance alarms and categorize potential threats. Once the Magos radar solution detects a potential target, the Blackbird drone is automatically dispatched from its base station to the alarm location, streaming live video to the security team and serving as a mobile PTZ. Images via Magos and Nightingale
Find more at magossystems.com
---
Montavista
Extends Drone Airtime and Battery Life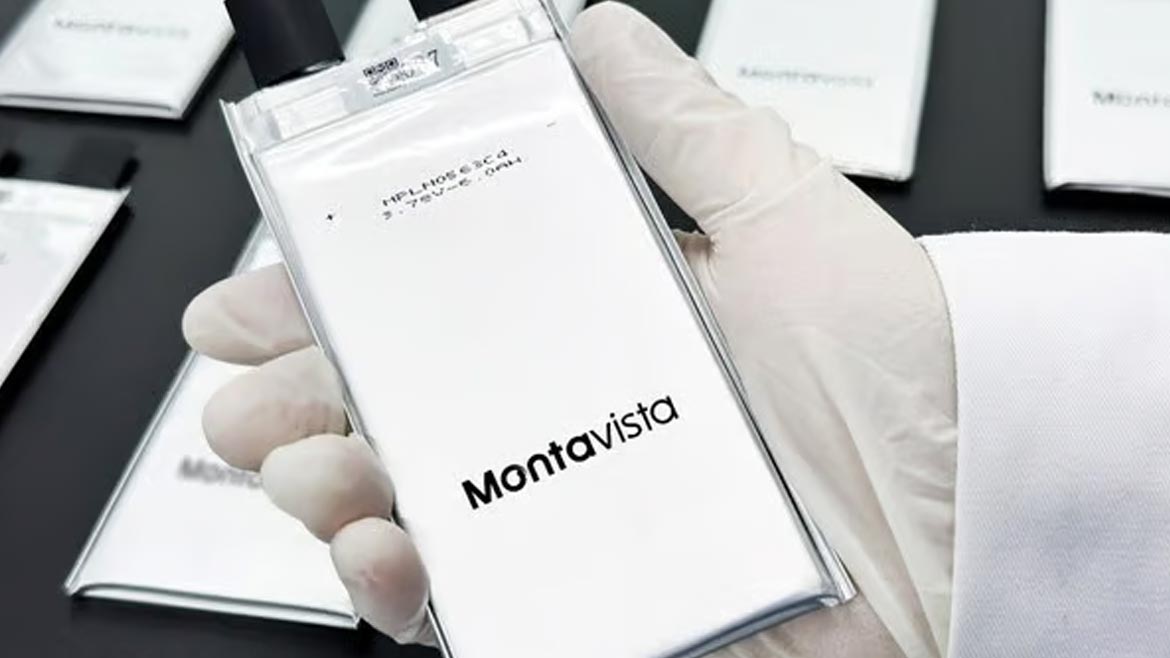 METARY P Series battery cells from Montavista aim to improve the air time for commercial drone usage. Adopting a lithium metal anode and an optimized non-flammable liquid electrolyte, the METARY P Series cells provide not only a high specific energy over 400 Wh/kg that can sustain a long in-air time for a commercial drone, but also a high specific power that can lift and maneuver it safely at high speed. Image via Montavista and PRNewswire
Find more at www.mvista.com
---
Ondas
Remotely Eliminates Small Drones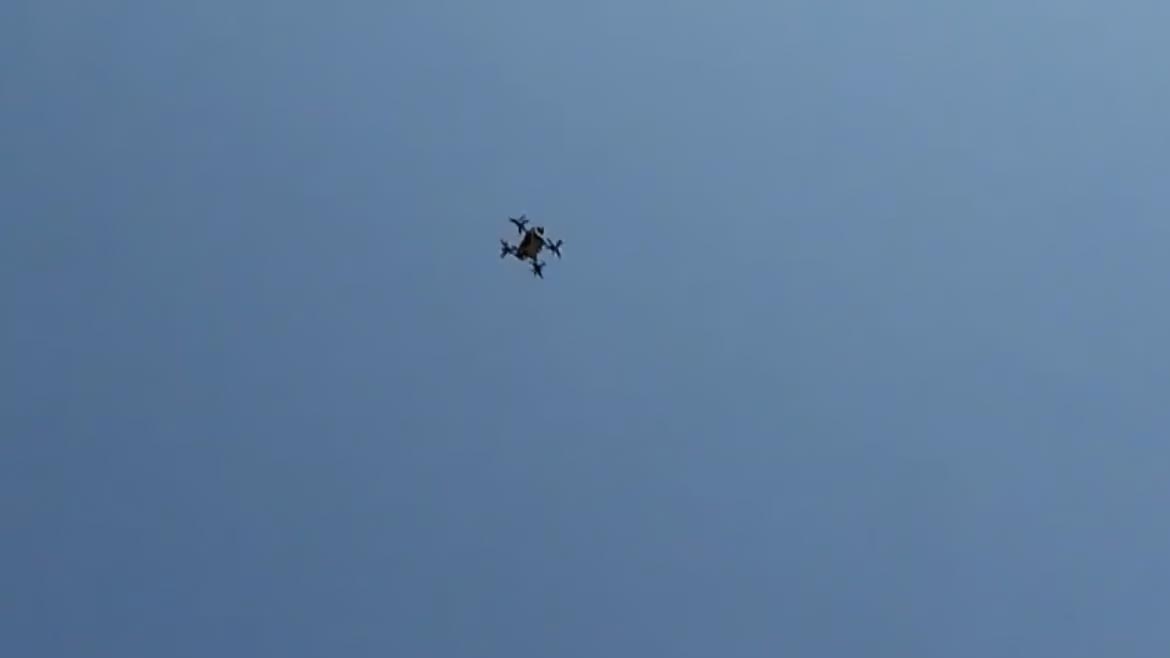 Ondas will integrate Iron Drone's counter-drone technology within its business unit, Ondas Autonomous Systems. The system is designed to defend assets against hostile drones, UAVs and collateral damage. The Iron Drone system is a fully-automated intercepting system that can eliminate small drones without using GPS or RF jamming. Launched from a designated pod, the interceptor flies autonomously toward the targets based on initial radar guidance and then "locks on" to the target using advanced AI vision. The intercepting drone follows the target and then incapacitates and captures it using a net and a parachute to safely lower it to the ground. Image via Ondas Holdings and Businesswire
Find more at www.ondas.com