Michael Gips, Security magazine columnist, earned a 2022 Silver Azbee Award for his leadership and management insights in his monthly column! Presented by the American Society of Business Publication Editors (ASBPE) based on journalism, design & editorial excellence, the Azbee Award entries are judged by an esteemed panelist of journalists and peers.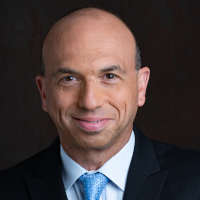 Gips has been a regular monthly columnist for Security since May 2020. In his column, Gips aims to spark dialogue on leadership, management challenges and the evolution of the security profession.
Gips was named one of Security magazine's Most Influential in Security in 2019 due to his work within the security industry. In addition to his monthly column, Gips also writes feature articles for Security on occasion. 
Congratulations Mike!