If you could choose three things that would enhance your security program, which three would you choose? In a new poll, the Security Executive Council  (SEC) wanted to find out what elements would add the most value to security leaders and their teams.
Participants in this poll could select up to three wishes. The ability to validate the security program, the ability to effectively measure it, and the opportunity to communicate the value of security are the top three items on security leaders' wish lists. 
Below are more findings from the survey.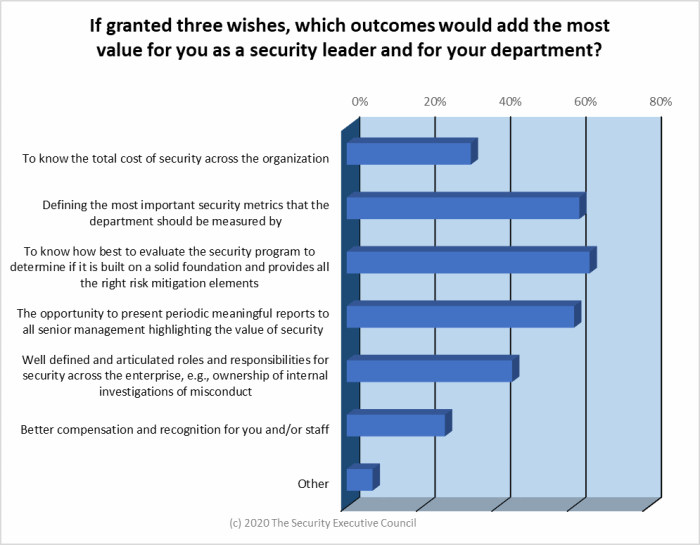 About ten years ago, SEC asked this same question, and the results highlight the need of metrics in a security program.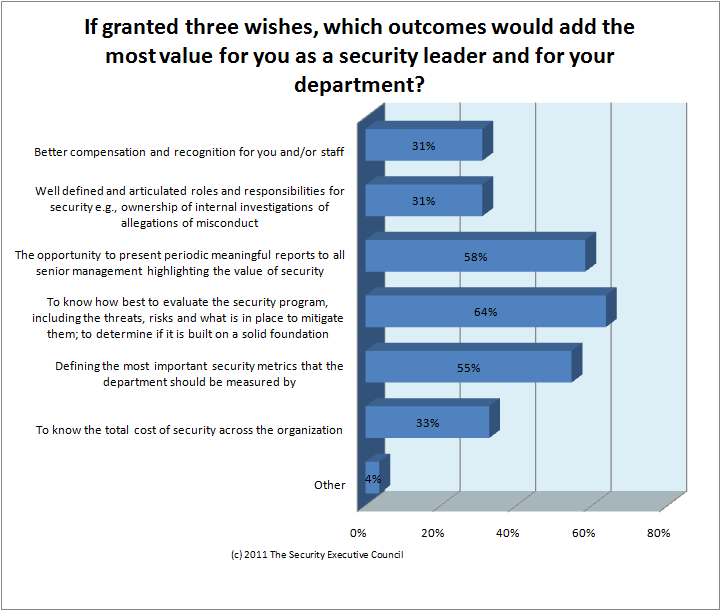 For more information, visit https://www.securityexecutivecouncil.com/spotlight/?sid=32012&utm_source=MB005&utm_medium=PR&utm_campaign=secbar3Wishes2020Rslts
*All images courtesy of the Security Executive Council.