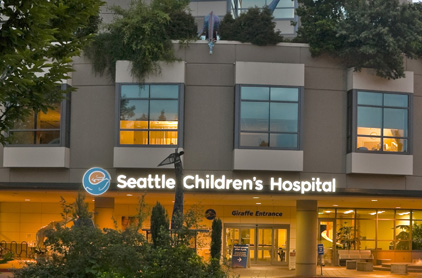 Safety and security is a number one priority at Seattle Children's Hospital and is recognized as being everybody's responsibility. A safe culture is one that understands the hazards and risks that impact operations and encourages the reporting of potential and actual events.
At Seattle Children's Hospital incident prevention is the most effective strategy. By managing unforeseen events and reducing risk minimizes loss and costs.
Read how iView Systems, iTrak Incident and Risk Management software provides Seattle Children's Hospital with a greater awareness of everything that occurs on the property, both immediately and for the purposes of investigations and reporting metrics to leadership.
Key solution benefits include: 
Incident reporting for 14 facilities through a centralized incident reporting platform.
Anonymous web reporting for sensitive concerns which may otherwise go unreported.
Ability to track any and all type of activities, including tracking all parked cars.
Information visualization which is critical to view the information in a way that is easier to interpret and share.
Customized dashboards to capture, report and share information readily. 
Scalability to grow in size functionality and features.
Seamlessly integrate discrete functions.
The iTrak Incident Reporting and Risk Management software platform collects, tracks and manages incident or activity data and graphically present via data visualizations to readily identify deviations or triggers in associated losses, responses, outcomes and corrective actions.
Read more about  iTrak Incident Reporting & Risk Management Solution