Security 500 Report
2014 Security 500 Sector Reports
What are the major critical issues in your sector? How does your enterprise compare to your peers? Gather your benchmarking data about budget changes, security leadership responsibilities and reporting structures here.
Click on the small sector report image below to view a larger PDF version in a new window.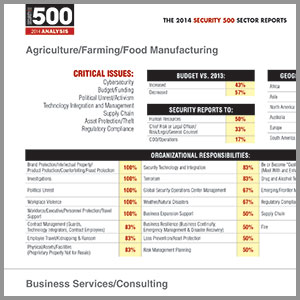 I want to hear from you. Tell me how we can improve.