Industry Innovations
Services Products
Provides Mobile Access to Emergency Response Procedures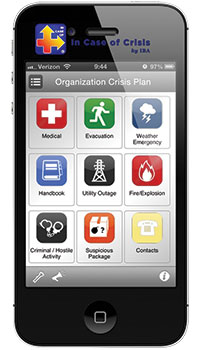 In Case of Crisis App from Irving Burton Associates (IBA)
In the event of an emergency, employees will likely grab smartphones and personal items before evacuating. They are unlikely to rush to find the binder of emergency procedures. This application helps enterprises create safer workplaces by offering easy access to actionable emergency procedures on smartphones and tablets. The emergency preparedness mobile solution features significant enterprise-class enhancements, such as the successful completion of third-party penetration testing, LDAP user group import and integration services, as well as increased usability and two-way communication capabilities. It is available on iOS, Android and Kindle Fire platforms.
Find out more at www.incaseofcrisis.com


I want to hear from you. Tell me how we can improve.