Industry Innovations
New Technology Products
Unifies Access Control and Video Network in One Appliance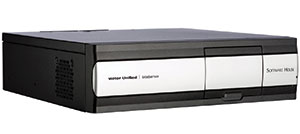 victor Unified SiteServer from Software House
This appliance holistically manages and monitors access control, video and intrusion from a single database, providing the increased functionality of combined client features. It comes pre-installed with all the software needed for a convenient, quick and easy way to monitor and manage the various security activities for these systems. Through the SiteServer, security personnel can perform specific tasks such as badging, dynamic mapping, advanced reporting, custom application layouts, video smart search and analytics for improved situational awareness.
Find out more at www.swhouse.com


I want to hear from you. Tell me how we can improve.