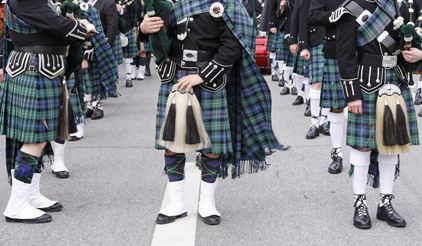 Photo provided by Compass Public Relations
As recent events demonstrate, cities all over the country and around the world are looking to invest in technology to enhance safety and limit the possibility of crime. Enter the "Safe City" concept, an effort by many cities around the world to build citywide surveillance networks to help deal with crime, natural disasters, vandalism and more – even with limited budgets.
Keeping a city safe involves monitoring high-profile critical infrastructure locations, such as transit, energy and public utilities, as possible terrorist and criminal targets. Security requires shared visibility of common areas in public-private partnerships. Strategic border and perimeter crossings, as well as impromptu checkpoints, must also be secured. In an era of complex threats, multiple components must contribute to any Safe City security initiative.
Measurable Results
Take for example the city of Baltimore. The city's downtown business district once had one of the nation's highest crime rates. But officials developed the CitiWatch program, which features 500 IP cameras, an enterprise-class network video management system and a new fiber-optic backbone.
Shortly after the completion of the first phase of the implementation, Baltimore saw a 15-percent reduction in crime year-over-year, and the once crime-ridden downtown has been transformed into a popular area with new hotels, retail centers and office buildings. False alarm rates have been reduced, freeing up police resources, and thousands of incidents have been caught on camera, leading to faster, more effective prosecutions.
Keeping Boston Strong
This is precisely the type of program that has served as a model for a successful surveillance deployment, one that cities across the nation have looked to replicate. After the Boston Marathon bombings in 2013, the city of Boston realized it needed stronger surveillance protection along the popular marathon route. In addition, it wanted to provide enhanced coverage along the St. Patrick's Day Parade, an event that draws approximately 750,000 people to South Boston.
The Boston Police Department worked with a group of experienced companies to install its robust surveillance network. Participants included LAN-TEL Communications, a Norwood, Mass.-based contractor; Sonet Electrical Systems of Woburn, Mass., and Motorola of Schaumburg, Ill. The city installed a variety of DVTEL HD surveillance cameras and Fluidmesh antennas along both the parade and marathon routes. The St. Patrick's Day Parade provided a successful test run for the system before it was deployed for the April 21, 2014, marathon.
A combined total of more than 30 quick-deploy cameras were engineered and built by a skilled team of LAN-TEL technicians in the weeks prior to the two events. The devices, designed specifically for this type of deployment, consisted of NEMA enclosures, each housing a camera, a network switch and power supply. The pre-built units were deployed either on a pole mount for street lights and traffic lights, or as a wall mount for sides of buildings throughout the South Boston area.
Equipment was positioned strategically in areas surrounding the parade with live feeds from the cameras streaming instantaneously back to Boston Police headquarters. This approach provided the Boston Police Department with a direct overview of the parade from start to finish, as well as live recording for Boston command personnel. The security installations also integrated the monitoring of all cameras via a DVTEL video management system.
The Boston bombings provided a look at the value of video surveillance and other security technologies in helping government and municipalities quickly solve crimes and identify criminals. The new installation in Boston demonstrates the benefit of using surveillance to maintain a safe environment and to enable quick response to incidents.
More Cameras, Improved Security
Positive results in Baltimore and Boston – and other Safe City initiatives around the world – have led to a significant growth in the number of deployed cameras, especially high-resolution devices, in metropolitan areas. More surveillance video is being captured and analyzed today than ever before. At the same time, cities are leveraging information from multiple devices — including video surveillance cameras, access control systems, video analytics, communication monitoring sensors, vehicle monitoring systems, open Web intelligence and more — both to enhance security and to optimize overall operations.
Advanced surveillance platforms empower cities to minimize the impact of potential security risks, offering a proactive approach to preventing threats. By taking a comprehensive approach to safety and security, municipalities can increase their situation awareness and ensure that their citizens receive the highest level of protection possible.