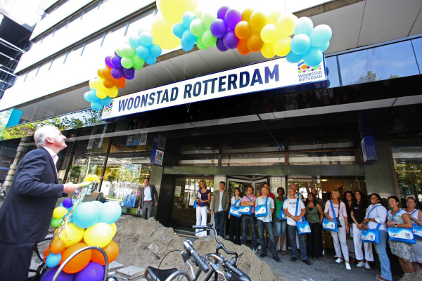 Woonstad Rotterdam Housing Corporation invested in more than 200 HD cameras to protect their investments. Photo courtesy of IQinVision.
Woonstad Rotterdam Housing Corporation, located in Rotterdam, the Netherlands, is now using IQinVision HD megapixel cameras for enhanced security at its housing estates. Xserius is the value-added distribution company for this project.
Woonstad Rotterdam is a typical large city housing corporation with more than 55,000 homes under management. For this project, the company has 39 locations under surveillance, with approximately five cameras at each site, for a total of more than 200 HD megapixel cameras installed thus far. All the cameras are managed by a Mirasys video management system.
For years, Rotterdam has been one of the more dangerous cities in the Netherlands. How can a housing corporation deal with this challenge in a proactive manner? How best to ensure a safe living environment for its residents? In collaboration with Electro Groeneweg, Xserius worked with Woonstad to design and install a comprehensive video surveillance system with the coverage and image quality to identify culprits and significantly reduce criminal incidents.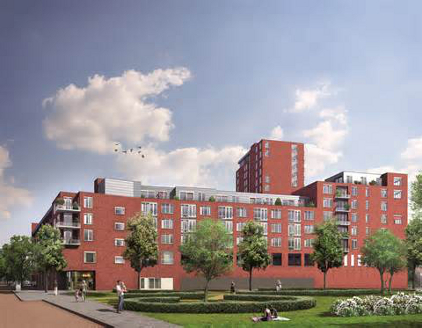 Image provided by IQinVision.
At each of the 39 locations, cameras are placed at strategic locations both inside and outside the housing units. Henri Nieuwstraten, General Manager at Xserius commented, "The crystal-clear images from the IQeye cameras were used successfully in identifying criminals at some of the Woonstad Housing locations. The video surveillance images were broadcast on a Dutch television crime investigation program and some of these criminals were caught as a result."
Nieuwstraten concluded, "By using IQinVision megapixel technology, we have the detailed image quality we need. This is also an excellent example of how IQeye cameras can prevent crime while saving money too. Megapixel technology enables a wider coverage area over standard resolution cameras and even with the larger coverage areas we still maintain superior image resolution."