Industry Innovations
Enables Custom-Tailored Surveillance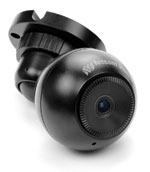 Security professionals can use this camera, with is spherical form factor, to custom tailor the camera to the exact needs of applications. The all-in-one H.264 megapixel camera offers a variety of configurations and installation options, and the ultra-compact camera's image resolutions include 1.3 megapixels, 1080p, 3 or 5 megapixel options.
Find out more at www.arecontvision.com


I want to hear from you. Tell me how we can improve.