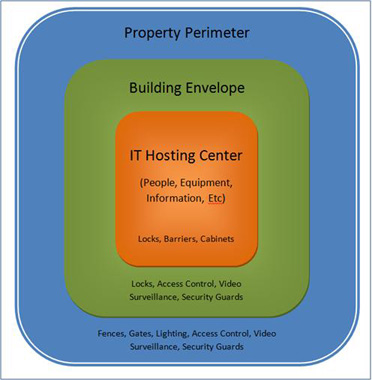 The Securing Your Data Centers Webinar focuses on the state of Michigan's IT and physical security consolidation and integration that resulted in enhanced security, major cost savings, and streamlined processes across its departments.
Security officials from the state of Michigan discuss the journey of securing its data centers and security processes over the past decade.
At one point, Michigan had 36 data centers and 12 departments with individual agency priorities using different platforms, different cyber security procedures and physical security procedures, and inconsistent project methodologies. After an initiative from Governor Rick Snyder, however, all of that began to change.
Since the mid-90s, Michigan has been working on consolidating its data centers, including critical infrastructure protection and cyber security protection. Dan Lohrmann, Michigan Chief Security Officer; Dick Novello, Acting Director of Data Center Operations; Jason Nairn, Director of Office of Infrastructure Protection; and Rich Reasner, Director of Michigan Cyber Security discuss Michigan's journey to fulfill the Governor's initiative.
In this webinar, Securing Your Data Centers: Michigan's Journey, the presenters discuss the cost savings of Michigan's initiatives, including $9.5 million when it consolidated its 36 data centers down to three. They also regained more than 30,000 square feet of floor space and consolidated thousands of servers, as well as returned more than $45 million to clients as a result of credits and rate reductions from the data center budget.
Also of interest to viewers is the continued synergies, savings and opportunities that Michigan has seen through its initiatives, which include consolidating employees across its once separate physical and IT security staffs, as well as creating one Chief Security Officer in October 2011 to oversee all of Michigan's physical and IT operations.
Listeners will learn about how Michigan's journey has saved the public departments' millions, while increasing security and ensuring compliance and efficiency at the same time. A question and answer session at the end of the webinar addresses the challenges, difficulties and lessons learned throughout Michigan's journey, as well as future initiatives and advice for other public departments.