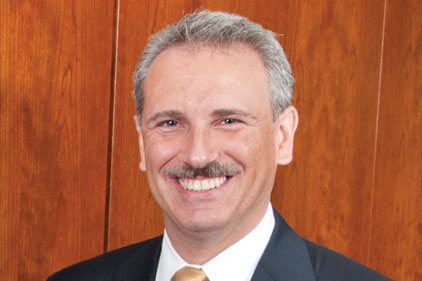 President Tony Byerly of Stanley Convergent Security Solutions, as pictured in the Security Magazine May 2012 edition.
According to sources, Tony Byerly is leaving Stanley Convergent Security Solutions.
Byerly has been the president of Stanley CSS since January 2011. He has been with Stanley CSS since January 2007, serving as president, chief operating officer and senior vice president of sales at various points in his tenure.
Before moving to Stanley CSS, he worked at HSM Electronic Protection Services, ADT Security Services and SecurityLink from Ameritech.
Stanley Security Solutions recently purchased security integrator Niscayah for $1.2 billion. 
Byerly's successor has yet to be named.
Stay tuned to SecurityMagazine.com and SDMmag.com for continuing coverage.