License Plates Recognized with Camera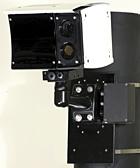 Extreme CCTV's REG-Z1 License Plate Capture camera incorporates Extreme's proprietary DHC-Imaging technology. The system delivers definitive high-contrast license plate capture up to 120ft, the furthest operational range of the REG product family. The camera operates under any lighting condition, from total darkness to direct glare from high-beam headlights, capturing plates from vehicles moving at up to 75mph. This system also features an overview camera that captures additional video evidence such as vehicle shape, color and other details.
Find out more at
www.extremecctv.com
or call (888) 409-2288.


I want to hear from you. Tell me how we can improve.